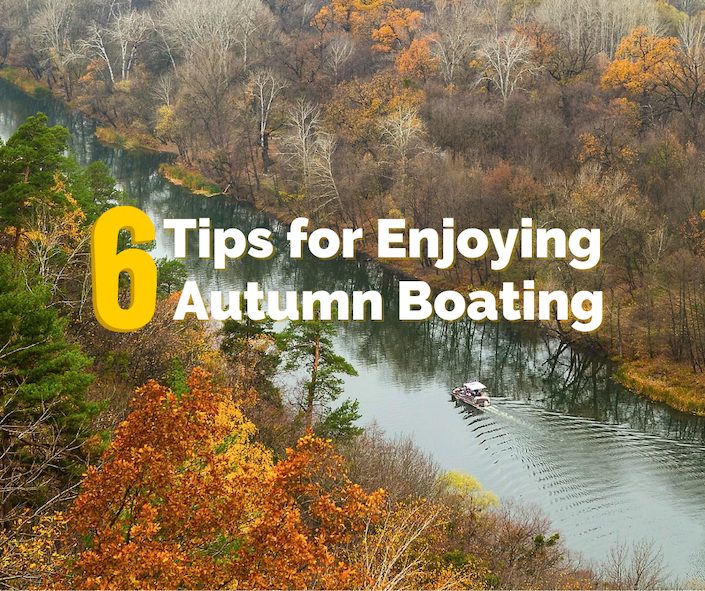 In a typical year, busy waterways clear out a bit during autumn with summer vacations over and done with. What to expect in 2020? With all the changes COVID-19 has thrown at us, we know better than to make a prediction. But there is one thing we know for sure: fall boating is some of the best boating of the year!
Fall boating offers spectacular views of the changing colours, some spectacular fishing and extra space in your favorite anchorages.
Many of the usual safety precautions for boating apply year-round, such as having (and wearing) a PDF, and filing a float plan with a trusted person. To make the most of the season, follow these additional tips.
Make sure your radio is in working order and your cell phone is fully charged ready to call C-Tow, if that moment arises. With fewer boaters on the water you're dealing with less of a crowd, which mean there are fewer vessels around to offer assistance. C-Tow is fully operational 12 months a year, and May through October in Ontario. 
Fuel up before you go. Marinas often operate on reduced hours outside of summer, so be certain that you have the fuel you need, when you need it. If you get do caught without fuel, give C-Tow a call. 

Also remember to change your fuel filter and carry spares!
Double check your navigation systems. Changing water levels and, in some cases, seasonal removal of channel markers mean you need a solid navigation plan to chart your course. To add to your navigation skills, check out the Wavve app (C-Tow members get 30% off!).
As always, monitor the weather. You never know when an autumn storm might hit. Using the C-Tow app can help, as you'll have access to real-time weather updates from other mariners in your area.
Ensure the lights on your vessel work well, and keep an eye on your available daylight. Darkness sets in earlier and earlier as fall approaches then turns into winter, and you don't want to be caught by surprise. It can also be helpful (and mandatory!) to have a waterproof flashlight or headlamp on board for greater visibility.
Dress for fall weather, and bring extra layers on board. Temperatures can drop quickly this time of year, and wind can pick up just as fast, leaving passengers shivering without adequate outerwear.