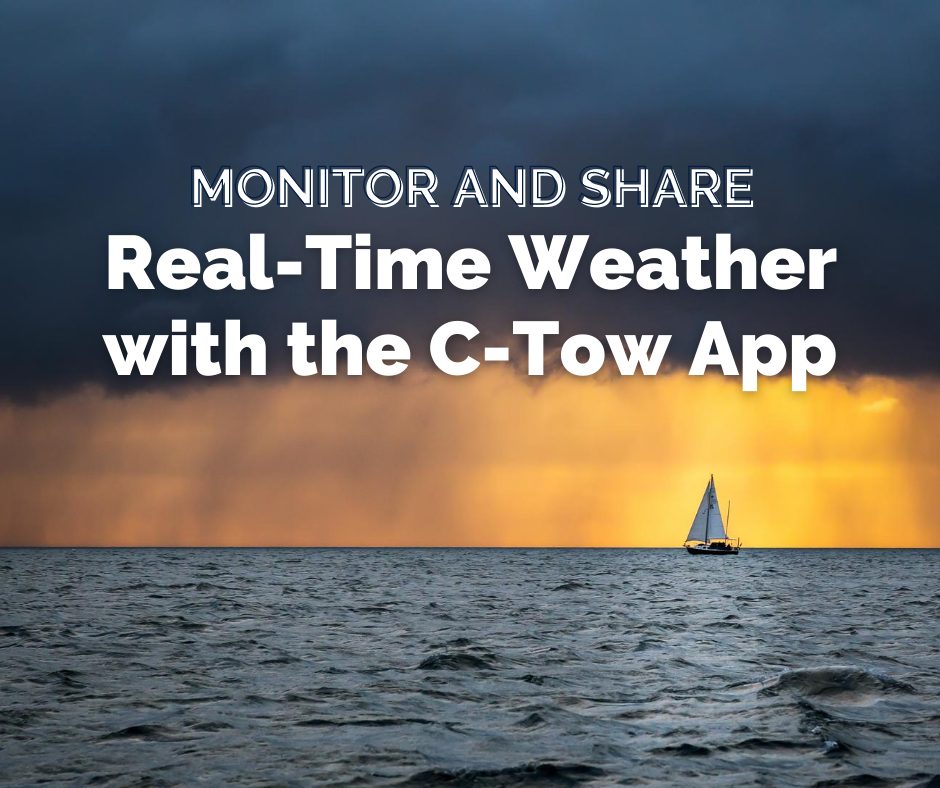 Every mariner knows weather conditions can change rapidly. One moment you're basking in the sun with your feet up and the next, you're struggling to keep your heading in high winds with rain blowing in. While most boaters don't intentionally go out in heavy fog, strong winds, or torrential downpours, these are all situations that can arise while you are already out.
Monitoring the current and incoming weather is a critical safety step, but often one that is easier said than done. Even with your VHF radio on, it's all too easy to miss a weather broadcast. And, of course, marine weather forecasts are generalized to larger areas, without specific, real-time updates.
One of the best ways to keep up with the weather is through communicating with others who are in the area. There's a reason small talk always seems to come back to the forecast! With the free C-Tow app you can keep that conversation in your pocket. One of the great app features is the ability to check current weather reports from members or submit your own weather updates. Monitor the upcoming conditions on your planned route, let other mariners know about a storm you have encountered, and better enjoy your day with this real-time information.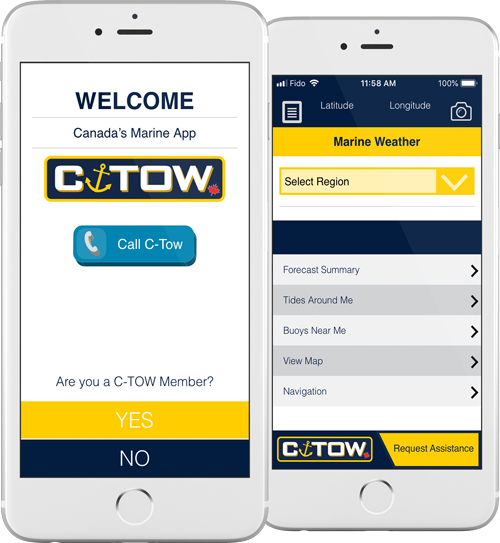 The C-Tow app will also keep you updated on Environment Canada marine weather conditions and weather alerts, and Fisheries and Oceans Canada tide predictions for coastal areas.
If you run into any problems, weather-related or otherwise, the C-Tow app is a boater's best friend. With your mobile device you can easily contact our 24/7 dispatch centre through the app, pinpointing your exact longitude and latitude ensuring a quick response time. You can also locate nearby marinas, marine facilities and fuel docks, check your speed and compass heading, and check out your C-Tow membership details.
Find the free C-Tow app on Google Play or the Apple app store today.