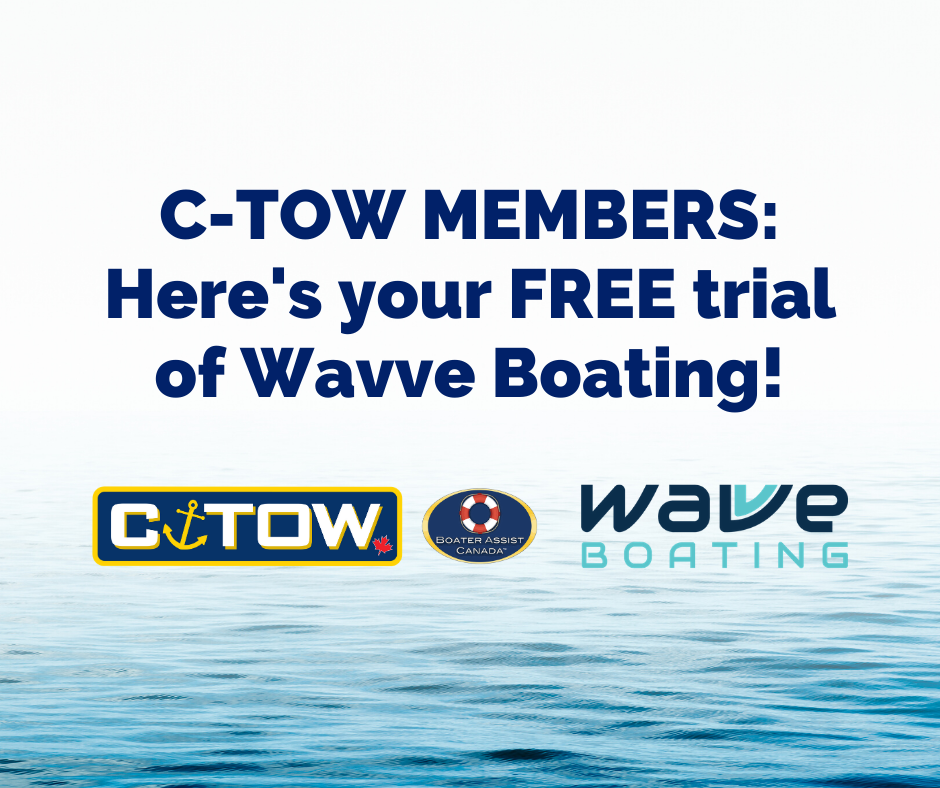 At C-Tow, we love to find ways to make your boating experience that much better. That's something we have in common with Wavve Boating. We like what Wavve is doing, and Wavve likes C-Tow members just as much. 

That's why C-Tow is excited to announce a partnership with Wavve Boating, an easy to use marine navigation app. As a C-Tow member, you will have free access to the Wavve app starting today until June 1st. There is no credit card or commitment required, which means you can digitally explore your favorite spots on the water, and plan out your summer fun, from the comfort and safety of your couch, no strings attached. 
Want to keep using Wavve this summer? You can continue to enjoy the app this year for 30% off thanks to your C-Tow membership. Purchase access upon your membership renewal or upgrade within your account.
How Does Wavve Work?

Wavve Boating's mobile app is designed to provide a better boating experience with less worry. Key benefits include:
Knowing where not to go made simple.

Custom and intuitive nautical charts based on your vessel's draft.

Easily keep up with your crew.

See your boating friends on the water.

Find what you need.

Search marinas, restaurants, routes and more.
With both the C-Tow and Wavve apps installed on your device, you can navigate easily while ensuring you have a backup plan for marine assistance. It's one more way your C-Tow membership adds value to your life.