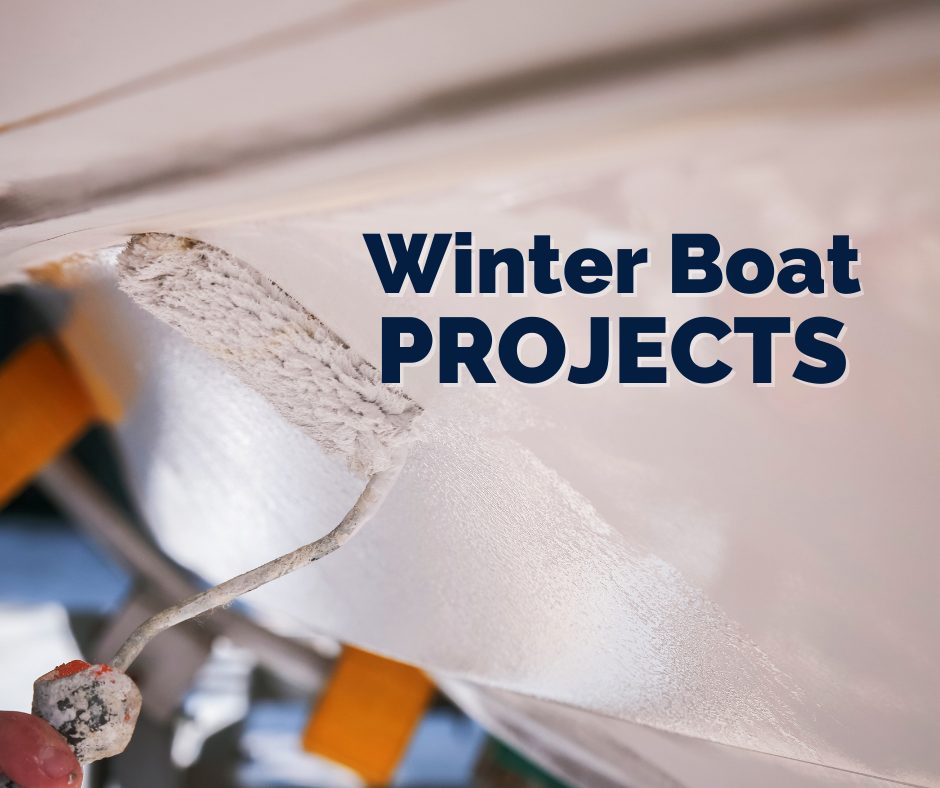 If the weather is keeping you away from the water, you can still get a jump on spring by taking on a winter boat project. There are two main ways to take advantage of wintertime for better spring boating. First, if you still have access to your boat and the weather is decent, you can actually take on a hands-on project. Or, if the circumstances don't allow for physical work, you can make plans and buy or source the parts you will need.
Try one of these winter boat projects on for size!
Pick Out Paint 
If your boat's paint job has seen better days, now is the time to look at colour swatches and consider a new look. If you get to actually painting, make sure you're doing it in a heated shop.
Recover Your Cushions
Like a slipcover on a tired old couch, a new upholstery job on your boat's cushions can make for a better look, and longer-lasting comfort.
Take Stock of Safety Supplies
Before you actually put your boat away, take stock of your safety supplies, from lifejackets to first aid kits. Go through it all and replace anything that is expired or broken, and buy new items you may be missing.
Clean and Polish Everything
If you can get to your boat and it's not too chilly, take a day or two to clean and polish everything, from cleaning the engine to polishing the rails, to oiling teak decks. When you're able to get out for that first sailing in spring you'll be thankful for the gleam!
Upgrade Your Lighting and Sound
When you're planning a summer aboard the boat, these small upgrades make a big difference. Invest in underwater lights, or LED cockpit lighting, and consider a better stereo system.
As you work away on these projects, the return of warmer weather will draw ever closer. It's a great way to spend the winter!