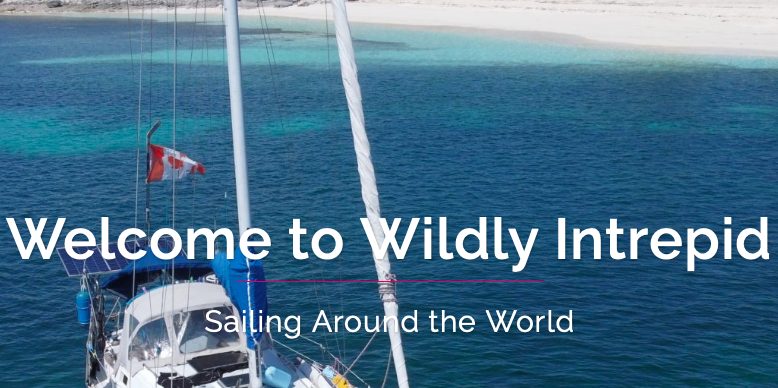 First built in the 1800's the Erie Canal connected the inland waters of the Great Lakes to the Atlantic Ocean. Running 363 miles with a 571 foot elevation change from Lake Erie to the Hudson River this man-made feat of engineering was a key improvement to this trade route, turning a two week stagecoach trip into a five day passage through 83 locks at the time.
Enlarging the canal to accommodate larger vessels over the next 100 years made the canals what they are today, cutting down the number of locks to 35 and still moving larger and larger ships. Today you can still visit some of the old locks and infrastructure from when they first built the locks along your traverse of the Erie Canal.
You probably could spend all summer navigating the Erie Canal and the Finger Lakes because there is so much to do and see along the route. But you could also do it all in a week. We spent 18 days cruising east and absolutely loved it. We want to share with you everything you need to know about the Erie Canal.
1. OPERATING HOURS
The Erie Barge Canal opens in May each year and the exact date is dependant on the spring runoff. It closes in October but be sure to double-check their website as exact dates are subject to change. Normal operating hours are from 7 a.m. to 5 p.m. but not all locks close at that time and some are open until 7 or 10 p.m. For more up-to-date info on hours visit this website: https://www.canals.ny.gov/boating/hours.html. Tolls and fees were waived during 2019 to 2021 which mean you got to explore these waterways and save yourself some money.
2. CHECKING INTO THE UNITED STATES
If you are a Canadian flagged vessel just like us you will have to check into the US on the east side of Lake Erie. The port of entry is Buffalo in the state of New York. Back in 2019 the ROAM app had many flaws and we couldn't check into the country with it. We had to do it the old fashioned way and call Customs and Border Patrol from the Erie Basin Marina.
No officer came to inspect and we were free to enter. We only encountered a patrol boat as we approached Buffalo who wanted to make sure we had no firearms onboard and that we were going directly to the marina to check-in.
However, since 2020 we have had great success checking into the US through the ROAM app. You simply have to input all your passport information and an officer may or may not do a short video call with you. Alternatively if you enter the US from the Oswego Canal which connects to the Erie Canal you will have to check into the country in Oswego.
Since our boat is registered in Canada and is over 30 feet we have to get a little decal sticker every year. Also since we visit many ports we also ask for a cruising permit which allows our sailboat to cruise in the country for a full year. Afterwards the boat needs to leave the country for at least two weeks before you can apply for a new permit.
3. AMENITIES AND DOCK FEES
Most docks have power and water along the route. Some even have showers and laundry at a small cost. Dockage is free aside from a few places and donations are welcome in many towns. The most we spent for our 33-foot sailboat was $14 at Fairport. There also are some marinas along the canal which are a little more pricey. You can also dock at most locks along the way. Sometimes power is free and other times it's $5 or donation based.
4. LOCKING
Extra fenders are very useful as you tend to bounce around inside the locks. A 2×6 works great between your fenders and the lock walls to protect your fenders from getting destroyed rubbing against the locks.
The locks on the Erie Canal have lines provided. Some are tied both at the top and bottom while others are only connected at the top of the locks. Use your boat hook to grab them and wearing gloves helps with the slimy lines.
If you are entering the Erie Canal from Lake Erie you will most likely go through another lock, the Black Rock Lock. This makes you avoid going down the treacherous Niagara River which has extremely strong currents.
5. BRIDGE CLEARANCE
There are many bridges along the route with a minimum clearance of 15 feet which means you need to remove anything above 15 feet including masts and antennas. Some are fixed bridges while others are lift bridges. You can usually contact the bridge operator on VHF channel 13. If the water level goes too high and that minimum clearance isn't there they will close the canal temporarily.
6. STEPPING THE MAST
We removed our mast at Sugarloaf Marina in Port Colborne, Ontario since this was the marina where our sailboat was. The staff is talented and careful and it's only a four hour boat ride to Buffalo.
To install our mast we chose to do it on the Hudson River at Castleton Boat Club because it was cheap. The downfall to this is that you need to use their crane and do it yourself. Make sure you keep an eye on boats travelling on the river because the wakes on the beam can really throw a wrench into stepping your mast safely.
Removing masts and reinstalling them can be done at these locations:
On Lake Erie:
Sugarloaf Marina
Wardell Boat Yard
Rich Marine Sales
RCR Yachts Inc.
On the Hudson River:
Castleton Boat Club
Riverside Marine Services Inc.
Hop-O-Nose Marina
7. CROSSING LAKE ONEIDA
Choosing your weather when crossing Lake Oneida is very important as conditions get uncomfortable in heavier winds. It is a 21 mile long lake after all, with a depth of 55 feet so the waves can get quite bad and close together.
8. NAVIGATING THE LOCKS
Usually you can contact lockmasters on VHF channel 13 but if they are not responding there are phone numbers in the Active Captain app or at the actual locks.
When the light is red do not proceed in or out of the lock and only do so when the light is green.
9. CRUISING ETIQUETTE
Be courteous to others and listen out for hailing vessels looking to pass. Typically the passing boat will ask the slower boat to slow down to allow for a quicker pass with less wake. As a rule of thumb being a slower boat if we see another boat approach we slow down to half our cruising speed.
10. ACTIVE CAPTAIN & WATERWAYS APPS
Active Captain and Waterways are your best friends. The information these apps provide you are indispensable. Built into navigation apps like Navionics and Aquamaps, these guides give you up to date data on locks, docks, marinas, fuel, hazards to navigation, tides, currents, etc. Of course you still need to use your eyes and watch out for floating logs or anything else you could hit but as an information tool these apps are great.
Where to find more information:
Anne Alexandra Fortin & Cory Bertrand
Cory and Alex share their adventure with weekly videos on their YouTube channel Wildly Intrepid Sailing and share stories on their website www.wildlyintrepid.com. Their dream is to travel the world and to live without any regrets.