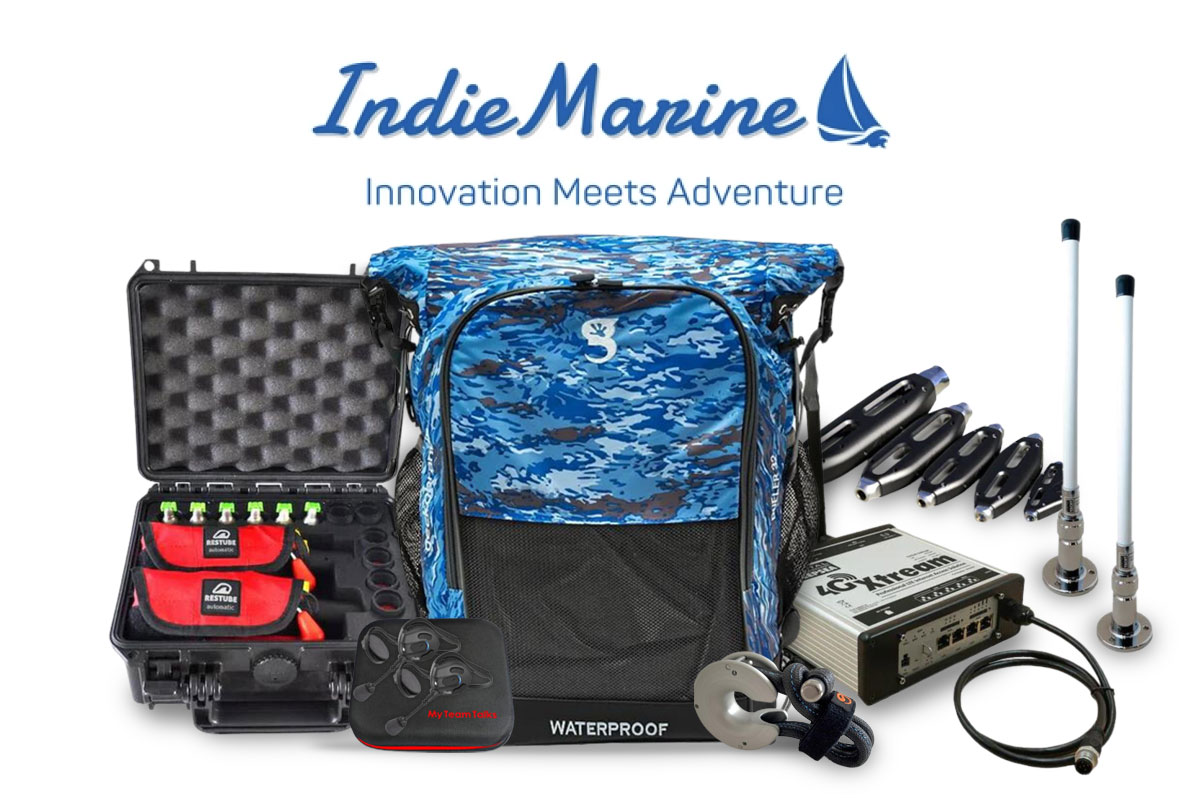 Indie Marine is a Canadian marine supply importer whose goal is to bring the highest quality and most innovative marine products from around the world to Canadians. Indie Marine has dealers, stores, and installers across Canada that can help sailors purchase one of our imported products (see our website for dealer locations). You can also buy the products online at IndieMarine.com 
For 2022/2023 we have added 10 new manufacturers and over 100 new products to our offering including innovative deck fittings, deck hardware, load sensing technology, digital internet solutions and of course more versions of the TeamO, BackTow Inflatable PFDs.
Andrea and Shane started Indie Marine after decades of boating and sailing. Our family has always had boats and we raised our kids in a variety of power boats and sailboats over the years. We started the company as a way of eliminating our own frustration with the lack of innovative and high-quality products available to Canadians. In Europe, there are countless new high-quality products however, those products never seem to make their way to Canada. We are proud to bring innovative products to Canada, products that will last and ideally make it easier and more fun to be out on the water. Stay tuned as we continue to be on the hunt for new products that will work well for Canadian boaters and sailors.
Our Catalog
All members receive 5% to 10% off
on selected products*
*To get the promotional code please log into your app or member area to receive code.