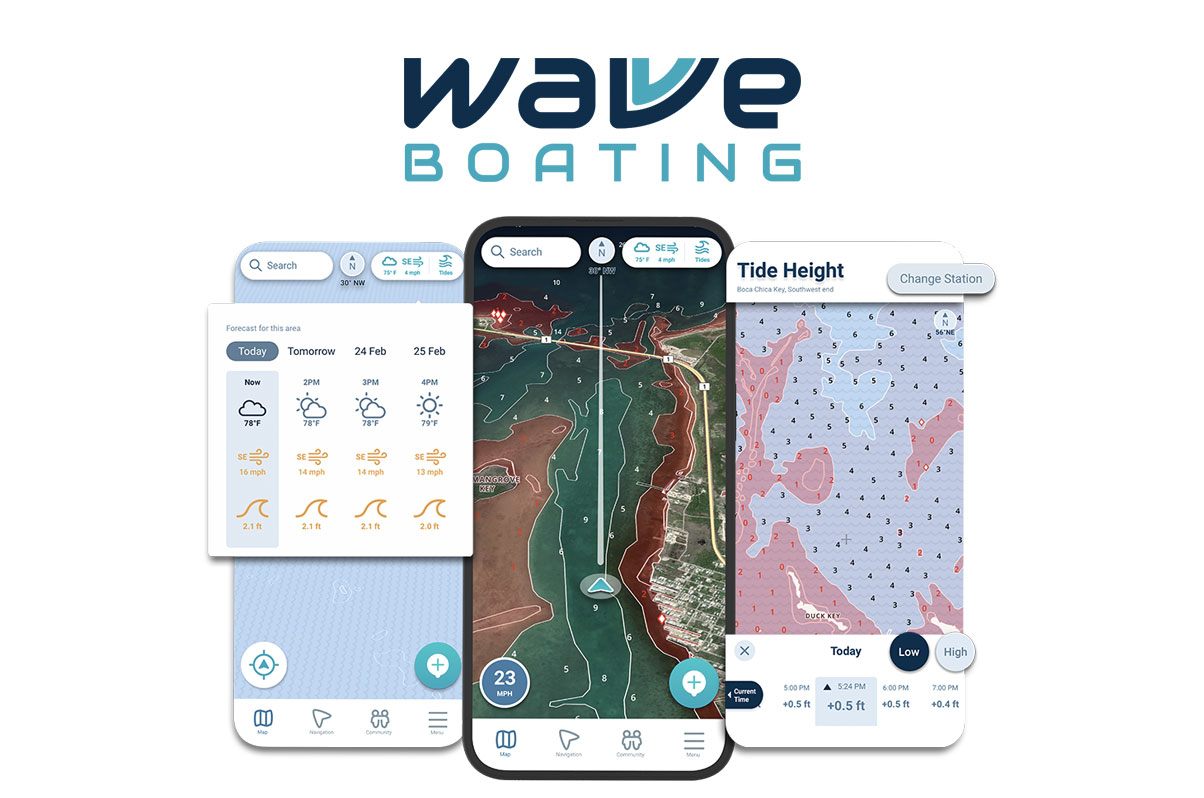 Wavve Boating is an easy to use marine navigation app that helps boaters navigate and explore with ease, while connected to their boating community. Promoted by Apple as a "New App We Love", and integrated into seven models of SeaDoo, this app provides intuitive, customizable nautical charts, crowdsourced points of interest, and a dynamic tidal map. With Wavve Boating, expect more fun, with less worry when on the water.
Wavve Boating's Mission
Make incredible on-the-water experiences easier, safer, and more accessible.
Wavve Boating's Key Features
Nautical charts from CHS (Canadian Hydrographic Services) customized to the draft of your vessel and current water levels to easily show you where NOT to go in red.
Seven day weather forecasts (including wind and wave heights)
Auto-routing
Community generated points of interest
Marina listings
Satellite view
Founding Story
Wavve Boating, a mobile application to help boaters easily find their way, was founded on the waters of the St.Lawrence River by Adam Allore. A lifelong boater and  trained Engineer, Adam set out to tackle the problems he regularly saw boaters face while working at a marina to pay for his education. What started as a solution for boaters in Ontario just five years ago, has grown to a vast network of boaters across North America, Australia and soon to be Europe. 
Wavve Boating's Chart Coverage: https://wavveboating.com/map/
All members receive 60% off when they sign up*
*To get the promotional code please log into your app or member area to receive code.