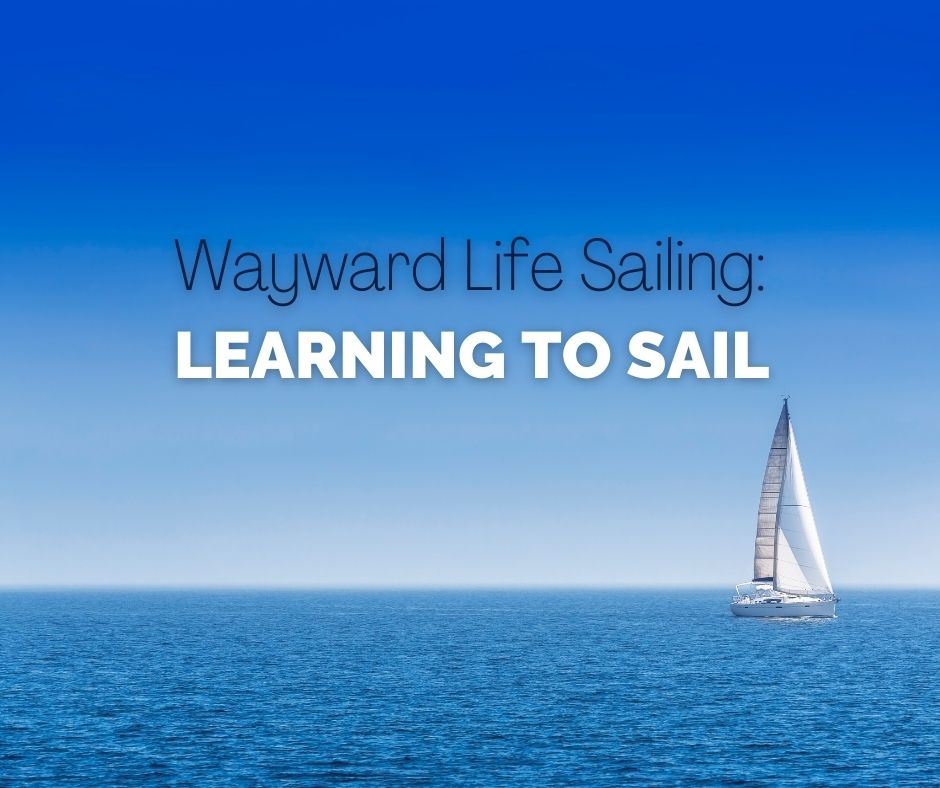 Courtesy of Wayward Life Sailing
I'm turning 30. I'm learning to sail. 
A month before my 30th birthday, my husband Logan and I bought our very first sailboat. We had just returned from a failed move abroad and were determined not to go back to our regular lives. So, we bought a sailboat thinking that life onboard may be the perfect solution.  There was just one problem: neither of us knew how to sail. In fact, sailing our new boat from Vancouver to Nanaimo was our first experience sailing. Don't worry — we brought along a friend who had lots of experience — but for Logan and I, the whole experience of being on a sailboat was brand new. We both had some experience with power boating, but sailing was a completely different set of skills and we knew we had a lot of learning to do before we could feel comfortable sailing on our own.  
So, for my 30th birthday I decided I wanted to learn how to sail. This, I thought, would be the perfect transition from one part of my life to another; from youth to full blown adulthood. To mark this transition and to learn how to sail safely we booked a five-day liveaboard course that overlapped with my birthday and we headed out on the water with two more students and our instructor Richard.  
We left Victoria heading pretty much straight into 10-15 knots of wind which meant we wasted no time learning how to raise and lower sails safely, learning different points of sail and learning to tack, how to watch wind change on the water and how to plan angles while sailing between islands. As usually happens on Vancouver Island, the wind didn't last very long and we also ended up learning how to motor, but it was a perfect experience regardless.  The rest of the trip played out in a similar fashion. We had everything from a perfectly sunny calm day to 25 knots of wind and rain. We anchored, learned how to tie up to a mooring buoy, learned how to dock and learned about basic boat safety. The wide range of weather experiences gave us the basics that we needed to confidently take out our own sailboat. 
Even though we didn't travel very far on the water during that trip, every moment out felt like an adventure to new territory, and this was exactly what I had hoped for as a welcome into my 30s. Every moment spent onboard was a blast. We learned so much being onboard that sailboat that it was worth every penny and I would highly recommend any new sailors to take a similar liveaboard course for learning the basics of sailing.