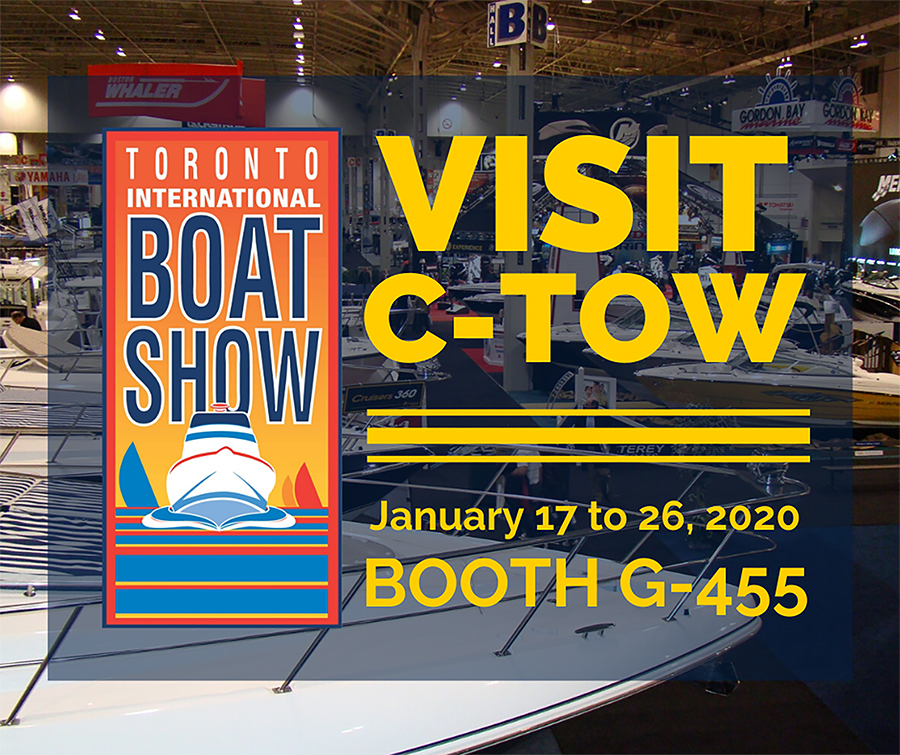 We're very excited to attend the Toronto International Boat Show, January 17 to 26, 2020 at the Enercare Centre. It's North America's largest indoor boat show, with lots to offer. Navigate to our Booth G-455, where we are always rearing to talk all things boating, including services C-Tow offers, memberships, discounts and new programs for 2020.
February will have us at the Vancouver and Halifax Boat shows and in March we will sail into Kingston and Belleville. April will have us on Vancouver Island with the BC Boat show in Sidney.
We are looking forward to meeting Canadian boaters, swapping tales, and chatting with our C-Tow members. C-Tow will be offering 10% discounted memberships to everyone at the show. Not to worry if you cannot make it down, as the discount is available online as well.
While you are at the show, don't forget to pick up a show guide from an entrance or information booth. Admission for kids age 16 and under is free with adult; and, yes, there is a water skiing squirrel, who will be on-site through the entire nine days of the show.
See you there.