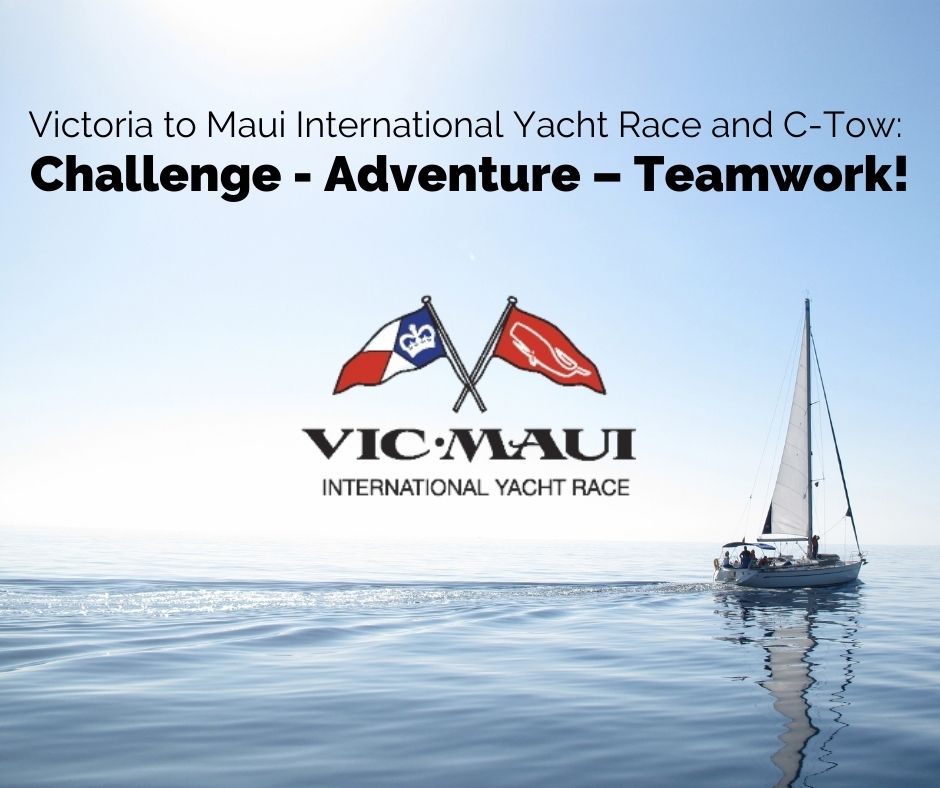 Vic-Maui International Yacht Race is a proudly international race co-hosted by the Royal Vancouver Yacht Club and the Lahaina Yacht Club. First contested in 1965 and sailed every second year since 1968, Vic-Maui is the pinnacle of Pacific Northwest ocean racing. Vic-Maui starts in July off Victoria, British Columbia and finishes near Lahaina, Maui, a distance of approximately 2308 nautical miles.
Vic-Maui challenges navigators to demonstrate their weather routing and navigational skills. Success depends on the navigator's skill in predicting where the Pacific High pressure zone and trade winds will be nearly a week into the future.
Teamwork gets the boats to the finish line near Lahaina, where each arriving boat is greeted with an outstanding Hawaiian welcoming party. Family and friends meet the racers to celebrate the accomplishment with hugs, leis and mai-tais. Many crew stay to spend more time enjoying Maui with their families before heading home. For more information, visit www.vicmaui.org
Vic-Maui race teams take great care in preparing for the challenge and adventure of offshore racing, which includes overnight races locally in the months leading up to the start. Skippers and crew set a very high standard for safety and C-Tow sets an equally high standard. Though it seldom happens, Vic-Maui racers know they may depend upon the skills of the captains and crew of C-Tow to help when maritime assistance requires a professional.
We are proud to have C-Tow join the Vic-Maui International Yacht Race as a Silver sponsor. The C-Tow commitment to service is unparalleled, being the largest on-water towing fleet in Canada.
Courtesy of Vic-Maui International Yacht Race