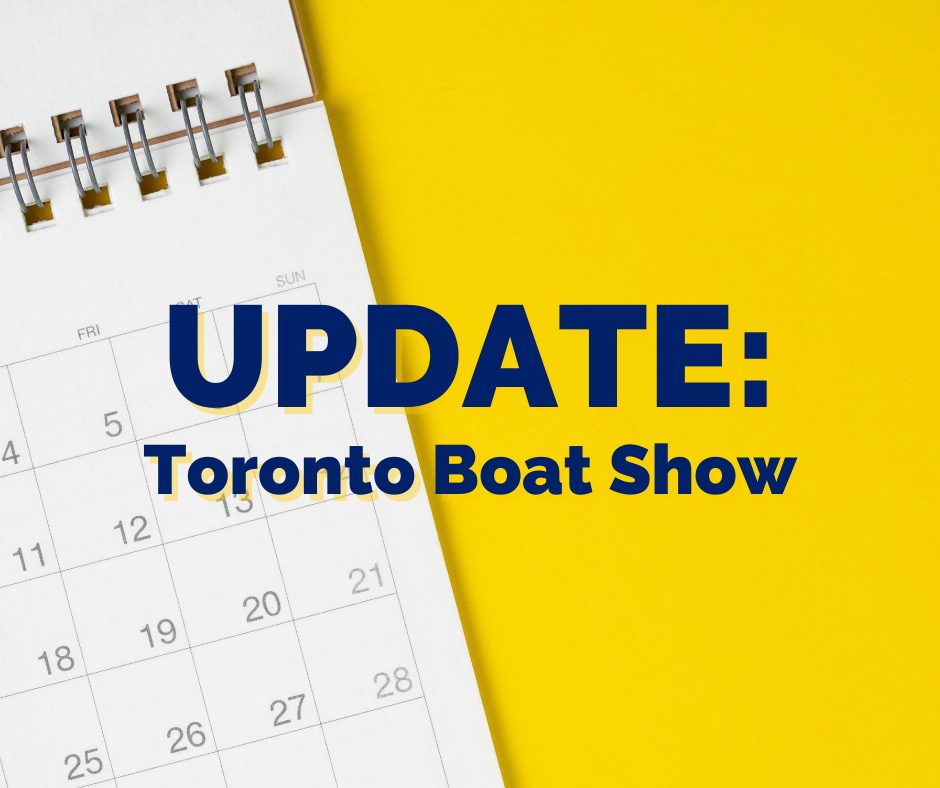 Excerpted from Canadian Yachting
Letter from Show Director, Linda Waddell
On behalf of the team at Canadian Boat Shows, I genuinely hope you and your family are healthy and continuing to remain safe during these unprecedented times of COVID-19.
I am writing to provide an update on the 2021 Toronto International Boat Show, based on progress made in the sector for trade & consumer shows, and what we know today.
We are very optimistic the Toronto Boat Show will proceed as scheduled, January 15 – 24, 2021.
The environment we are working through is fluid and continually changing. The daily monitoring of COVID-19 cases by the Provincial Government, combined with their 3 Stage Plan for Re-Opening, means we need approval from the Ontario government to operate.
On behalf of Cynthia Hare, Show Manager and myself – I want to say Thank You to the exhibitors who have reached out to us to stress the importance of the Toronto Show to your business. This has been so appreciated by us.