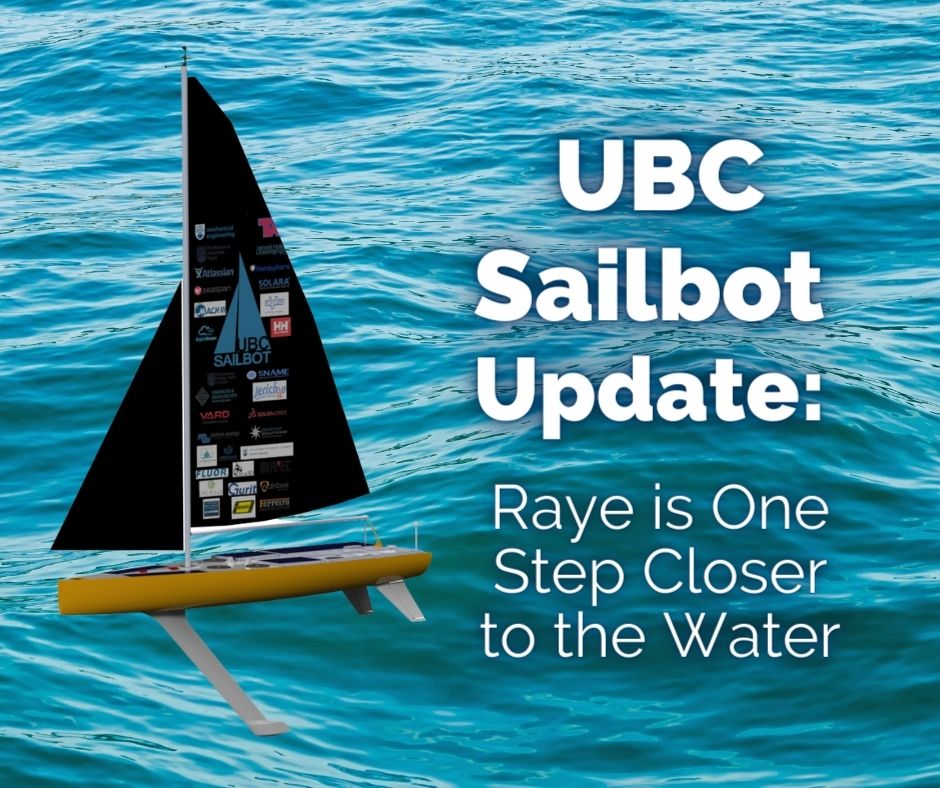 Exciting news from UBC Sailbot: their upcoming sailboat project named Raye came out of the paint shop at Ferreira Collision Centre! She has been given a clean bright orange coat for her hull with a white coat for her deck. This is a tremendous milestone for the team who have been working on this hull for more than a year.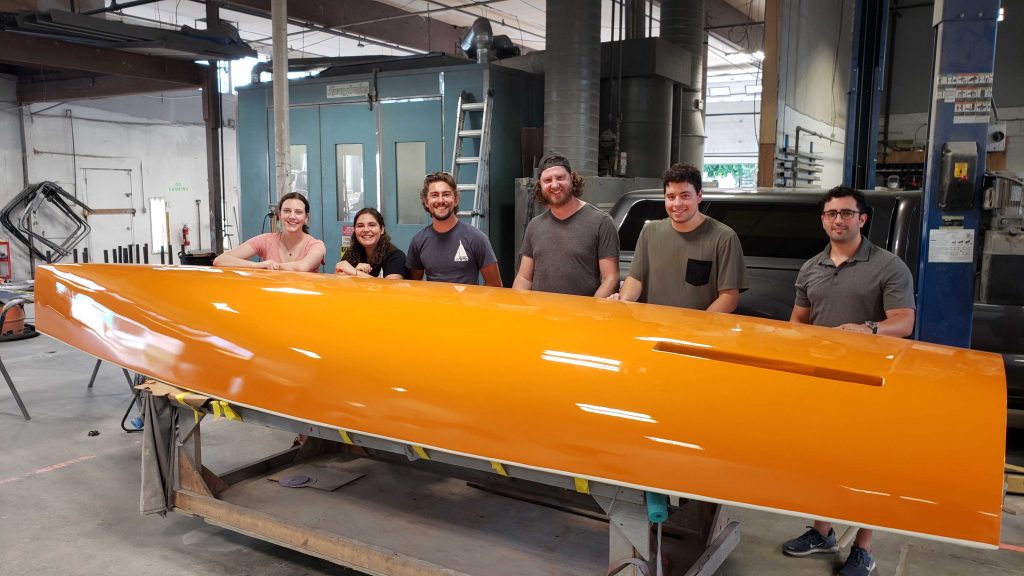 Now that the hull is painted and ready to go, there is a lot of installation, assembly, and testing work to do. From the mounting of deck components to installation of internal components, progress is now dictated by how quickly the team can assemble every other system together. This includes rigging, sail winches, rudder, electrical cables, and waterproof electrical enclosures essential to Raye's autonomous capabilities.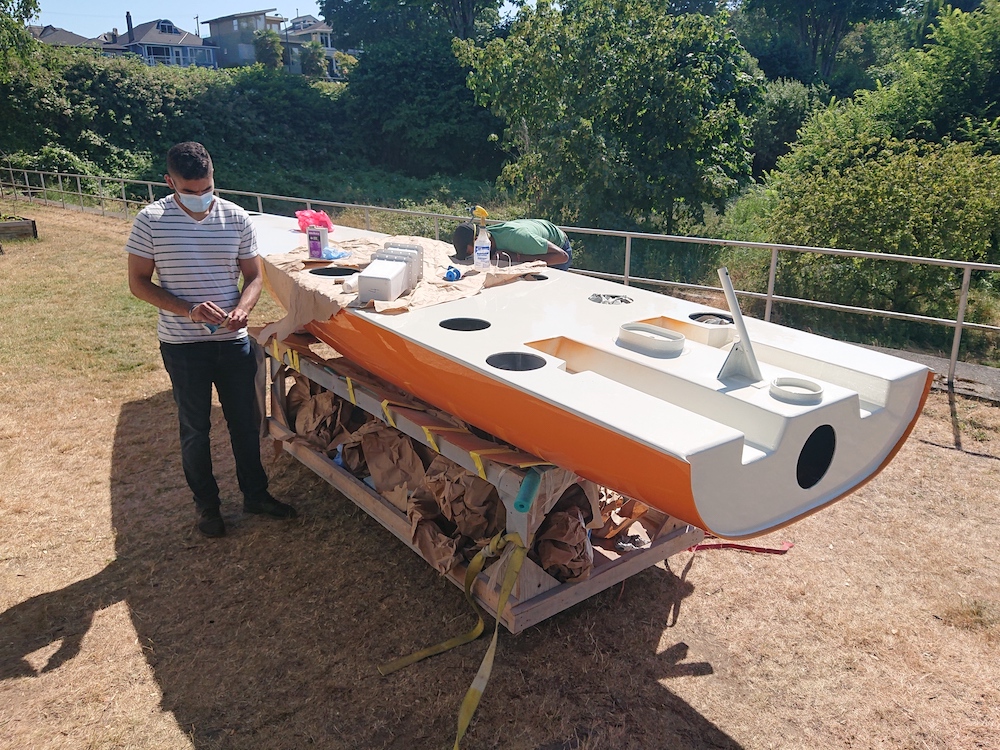 With the summer fast moving ahead, the team is very fortunate for the help of the Vancouver Maritime Museum and UBC MECH for providing the spaces they need to do all this work. Add to that the loosening of COVID-19 restrictions, it is only a matter of time until Raye can finally be in the water. There are more cool technical updates with their July 2021 newsletter, so go check it out at https://www.ubcsailbot.org/newsletters/july-2021-newsletter!
If you have additional questions or want to find out more, you can reach out to Simon Wu at: captain@ubcsailbot.org or visit their website at ubcsailbot.org.