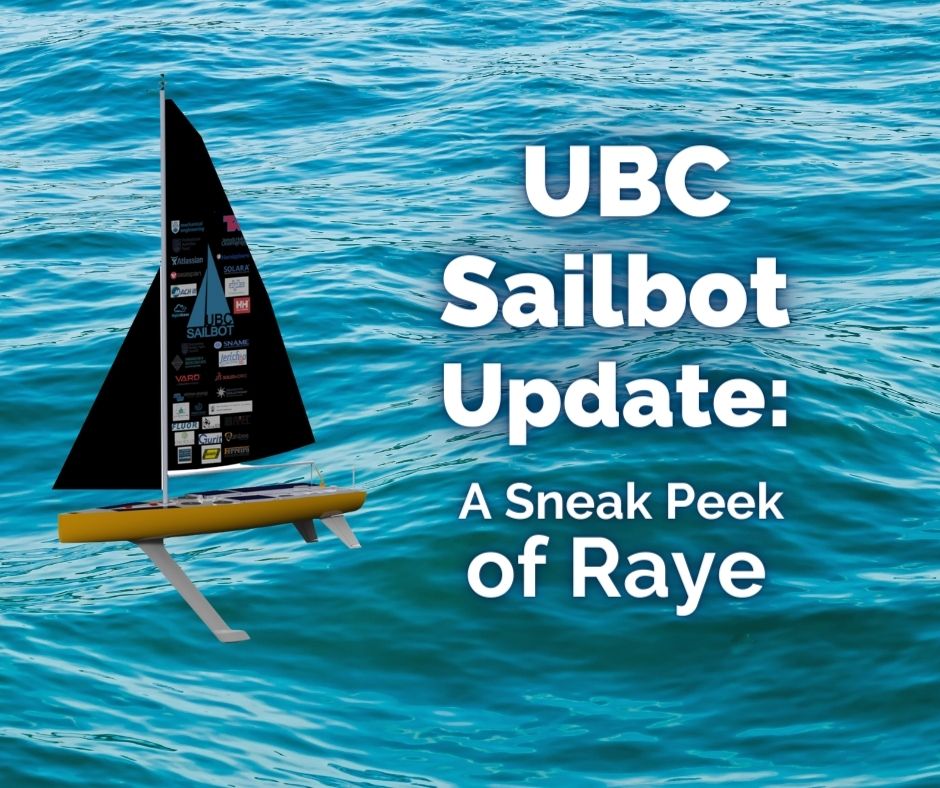 Back in April, we had a look at a local engineering student team specializing in autonomous sailboats called UBC Sailbot. We gave a little intro into their previous sailboat named Ada and a brief glimpse into what they were up to with their new sailboat project Raye. To start off this update, we have a sneak peek to what Raye roughly looks like in a 3D rendering (colours in photo not finalized).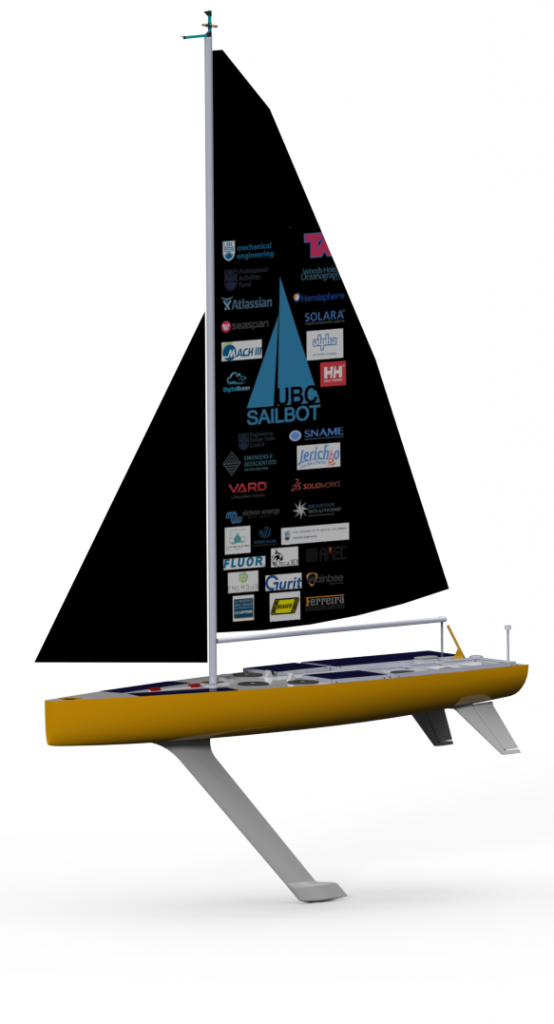 Since our last update, they have been able to complete hull preparation for painting and have sent the boat to Ferreira Collision to get the boat painted. If that caught your attention, yes, Raye is being coated with automotive paint. Ada was painted at this exact same facility and the team was very impressed with how well it stood up to over a year and half at sea, so why change what worked in the past?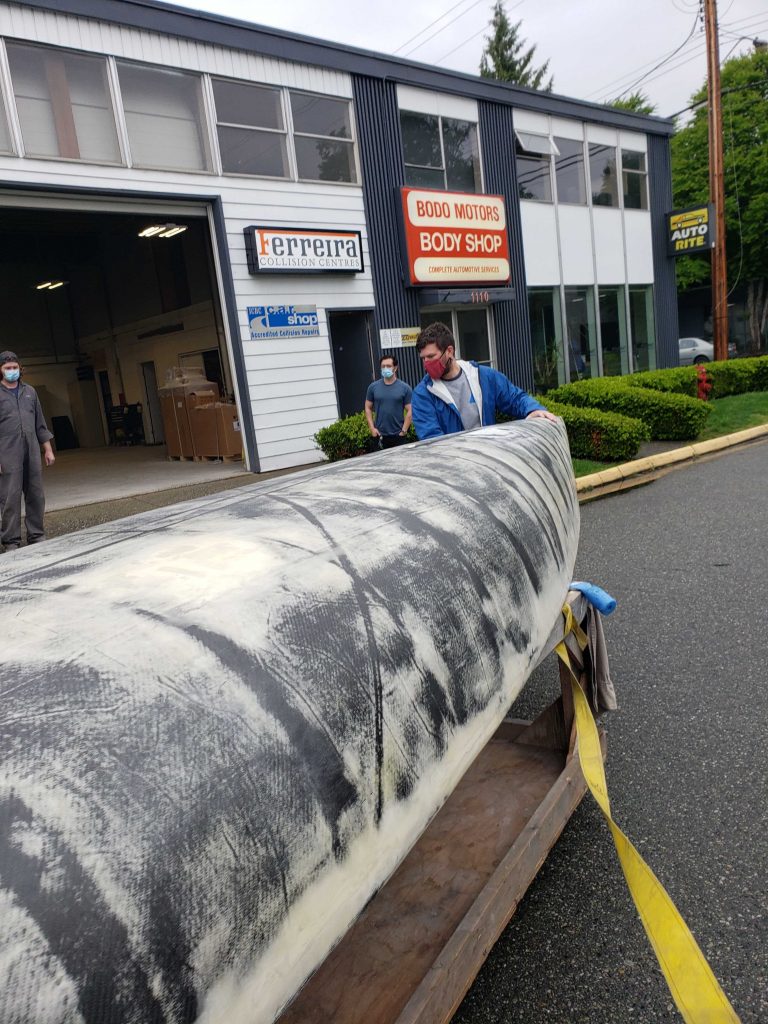 This huge milestone brings Raye closer to a new phase for UBC Sailbot: testing and validation. However, what can't be understated is the headache over safety involving autonomous sailboats, so what have they done about that?
For one, the team is making Raye as visible as possible by adopting an orange/white paint scheme and installing a marine light on its mast top. Furthermore, when the weather inevitably gets choppy, Raye has its own AIS (Automatic Identification System) modem courtesy of Alltek Marine. This modem not only helps Raye identify and stay well clear of nearby boats, but it also indicates to nearby AIS-enabled boats/stations of its presence.
Of course, Raye wouldn't be considered autonomous without the software behind it all to drive its own decisions. The software sub-team at UBC Sailbot have been testing their sailing logic code using simulated AIS data, verifying that Raye would plan a safe trajectory given those circumstances. Even so, the sub-team is eagerly waiting for the boat to be in the water so they can validate their software with real-world conditions. If you want to learn more about the theory behind this software, you can check out this blog by one of Sailbot's software leads, Tyler Lum.
The team anticipates being ready to start water testing before June has started. Stay tuned to hear more in July! If you have additional questions or want to find out more, you can reach out to Simon Wu at captain@ubcsailbot.org or visit their website at ubcsailbot.org.