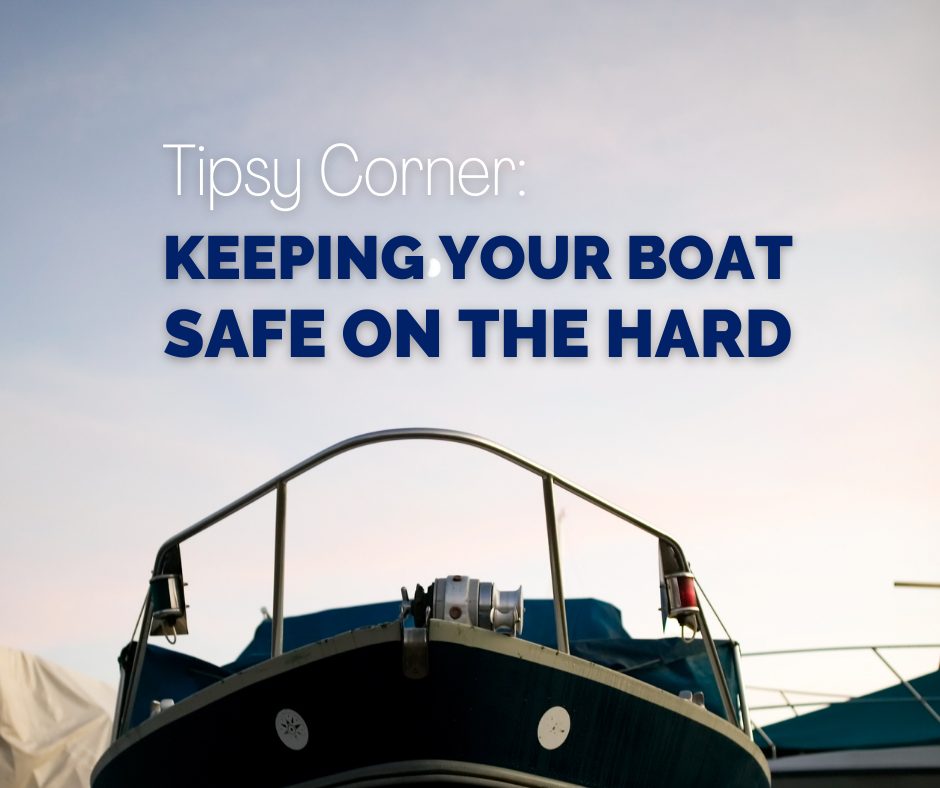 When your boat is in storage for the winter, or otherwise on the hard, you may be feeling anxious about its security. All too often, boats or belongings within them are stolen, whether from yards, storage lots, marinas, or other locations. Sometimes these vessels are stolen outright for their valuables, like engines and parts, while others are rifled through for a quick and easy theft of belongings.
The easier it is to steal a boat, the more likely it is to disappear. To keep your boats and belongings safe, you have to make it hard to steal.
Lock Everything
Anything you can lock, lock! Lock the engine to the boat, chain the tires and wheels, invest in a cuddy or cabin lock, use a trailer jack lock and a coupler lock — if there is a way to put a lock on it, do so. Inside locks on ports and windows add an extra layer of security.
For trailers specifically, a removable tongue or hitch, and removable lights can do wonders, so long as you take those pieces of critical equipment home with you.
The same goes for the keys to all of these locks. Resist the temptation to squirrel your keys away on the boat, no matter how good you think your hiding spot is. And, while you're collecting objects to bring home, take your removable electronics, ownership papers, PFDs, and other valuables with you.
Anti-Theft Measures
When you store your boat at home, make sure you have motion activated lights that can't be reached from the ground, a camera system, and any other security measures you can think of. It's also a good idea to park your trailer with the tongue positioned in a more challenging place for someone to quietly reach, like facing the house or near a tree. You can even chain the trailer to a heavy object like a tree.
If you are storing your boat at a marina or warehouse, inquire about their security measures before committing. Video surveillance is only as good as the camera, and a keypad is only as safe as the people who have or find the code. Odds are, your contract says it is not the facility's fault if something gets stolen, so double-check your boat insurance policy too. Get to know your marina neighbours and report anything that seems suspicious.
You can also install anti-theft measures that may help with tracking and recovery, like electronic kill switches and mobile alert systems.
With a bit of planning and common sense, you can relax knowing that your boat is safely waiting for when you can use it again!