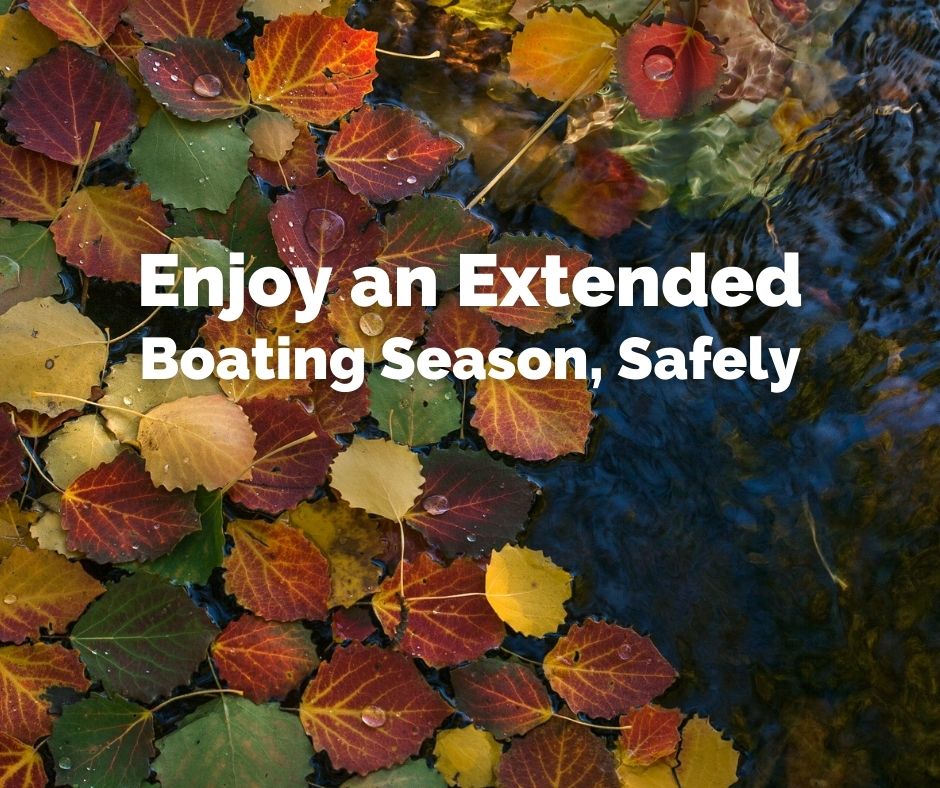 There's a lot to be said for autumn boating — excellent views, quieter waters, and for anglers, a chance to fish longer. The trade-off with a slower fall season, however, is that there are fewer mariners out on the water to offer support if you need it. As you enjoy some of the year's best boating, keep safety in mind with these tips.
Know Your Navigation
As summer fades away, you may find that local navigational aids like markers and buoys are removed from the water. You may also find that your well-known routes fluctuate with changing water levels. And, no matter how well you know where you're going, the sun goes down earlier which means you might be navigating in the dark.
It's time to brush up on using charts — and time to check that your charts are up to date. You will also want to double-check your navigation lights, and make sure you have a few waterproof flashlights on board.
Prepare for Cold Weather (and Cold Water)
Just like the shoulder season of spring, later autumn brings chilly temperatures. In a shifting season, you may encounter more wind and waves as warm and cold air meet, which can make your ride a bit bumpier than usual. You might also encounter fog.
As you should any time you're boating, check the weather before you go and pack accordingly.
As for water temperatures, remember that in the later months of the year, even if the air temperature is comfortable, the water can be cold enough to create a treacherous situation with an accidental immersion. Wear your approved PFD, and understand what to do if you go overboard.
Gas Before You Go
Not only are there fewer boats on the water in fall, marinas may be operating on reduced hours with the busy rush of summer over. Don't assume there's gas along your route — call ahead, create a plan, and fill up before you leave on an extended trip.
We also highly recommend you download the C-Tow app! This boater's best friend lets you connect with our dispatch centre with a tap of a button, and our captains operate through fall to ensure coverage for your later-season boating. You can also keep up with real-time weather using the app, and locate nearby facilities including fuel docks.