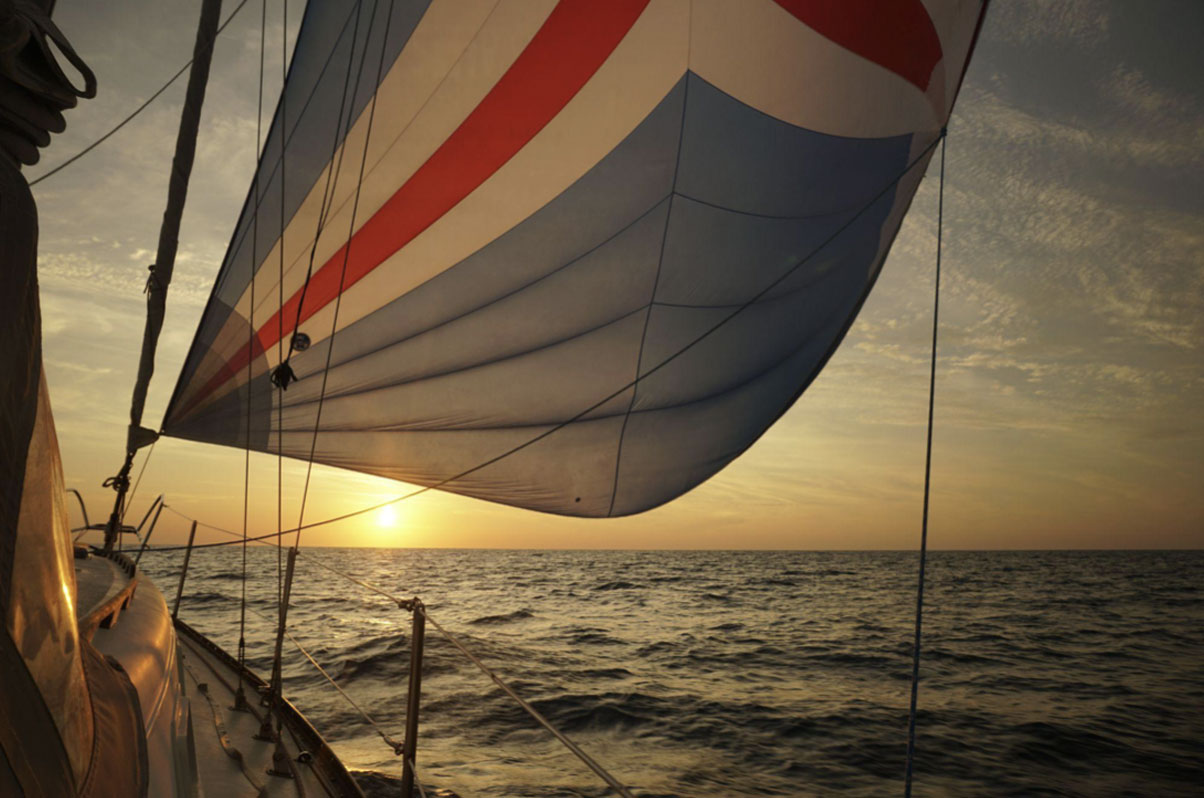 The Gulf Stream has its fair share of obstacles to plan around, making anyone's first crossing feel pretty stressful, boat breaking, and at times dangerous if not planned. Having made our first crossing only 3 years ago and feeling the pressure of the crossing and impatience waiting for a weather window we wanted to share a few tips to help you feel more confident in your own crossing. We won't pretend to be veteran sailors of 30 plus years but after 5 crossings in 3 years with and without our engine, seeing first hand what even a little north wind can do to conditions we have a fresh perspective. We have a 33 feet Hunter and average 5 knots conservatively.
TIP #1 Don't point South
 It sounds simple enough. Just don't point South. The problem we noticed is as you start to feel the Gulf Stream your GPS on your navigation software (Navionics/ Aquamaps) starts to show you pointing more North. Then you might look at your compass (heading) and notice it is not matching your Course Over Ground. So you turn more South otherwise your chart shows you overshooting. This is what we did on our first crossing. Leading to a bumpy, very uncomfortable long trip. Which included us taking on more water than we wanted but that's a story for another day.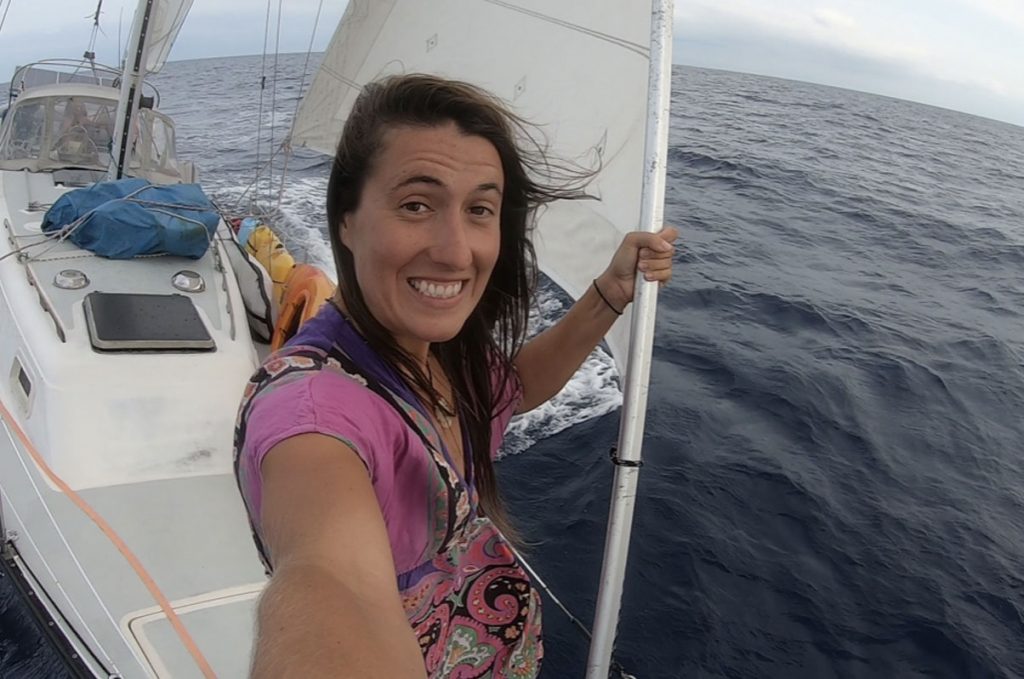 TIP #2 Use your engine if you need to
As sailors we all love the idea of a nice sail across the stream. The issue is getting a nice weather window to do it. We waited weeks for a "perfect" sailing window only to have each window close with changes in wind. Learning to be ok with motor sailing gave us more flexibility in wind windows. So much so that this last crossing we crossed in East wind from Angelfish Cut in the Florida Keys to Bimini. The sail was only for stability as we were pointed almost into the wind. The much more comfortable and quick sails across involved following the simple golden rule Do Not Point South. The problem with pointing South becomes obvious when you see your speed over ground drop every degree you point South.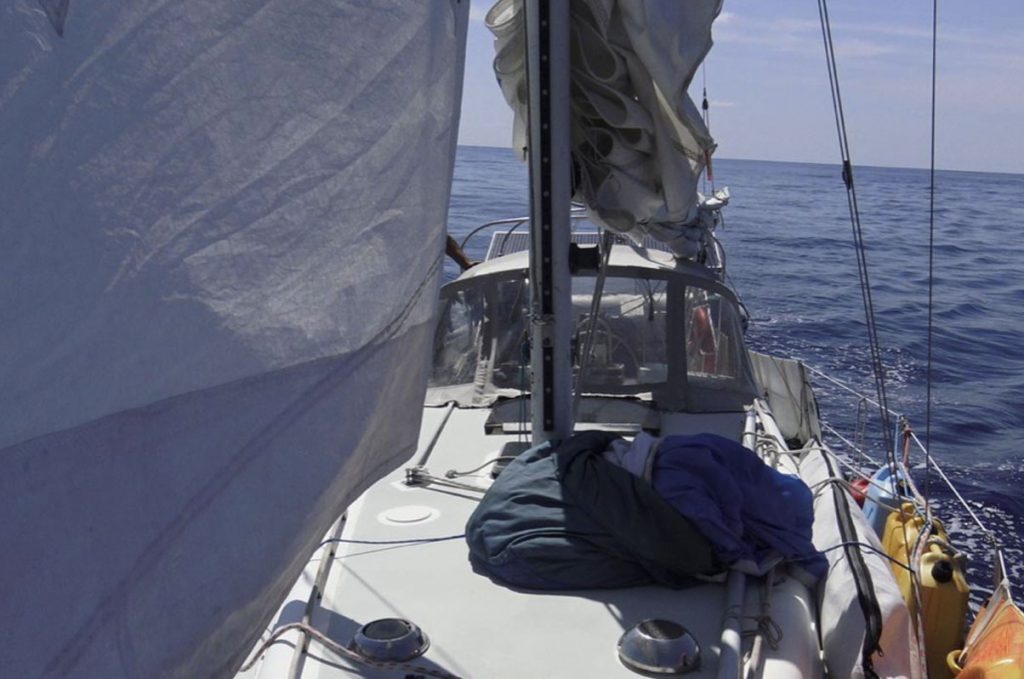 TIP #3 Start more South than you think
It's a pretty simple calculation to estimate how far North your vessel will drift during your passage. Using our boat as an example with a crossing from Miami to Bimini (Roughly 45Nm). If we take 5 kts as our average speed (without current) It would take us 9 hours (45Nm / 5kts = 9Hrs). Then just multiply your hours by a rough 2.5kt average gulf stream strength (9Hrs x 2.5 = 22.5Nm).
Check for more accurate data: www.passageweather.com/maps/florida/m_ncom.htm
This helps you decide where your starting point should be. But it's a good rule to make southern ground while waiting for a weather window. We have crossed two times from Angelfish Cut to Bimini. And one time from West Palm Beach, Lake Worth, to West End on Grand Bahama Island. The trips back are longer sails up to Northern Florida using the Stream as a boost as much as possible so we don't calculate our return.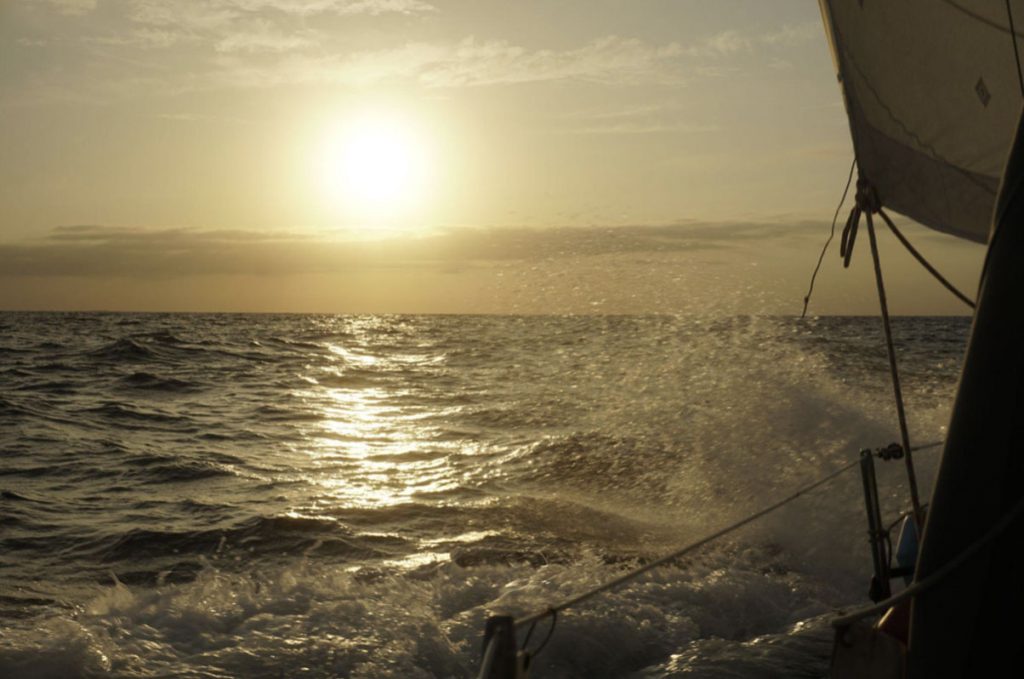 TIP #4 Don't forget the waves
The waves are what makes or breaks a crossing. Make sure to give the waves time to relax between stronger winds especially out of the North. The waves in the Stream are often larger than predicted where the stream is the strongest. We use Windy or Predict Wind to give us a rough idea but if it's too rough when you get out the inlet a few miles you can bet it won't get better. Different swell directions can also make conditions feel even more chaotic and difficult to steer a comfortable heading with waves hitting you in different directions.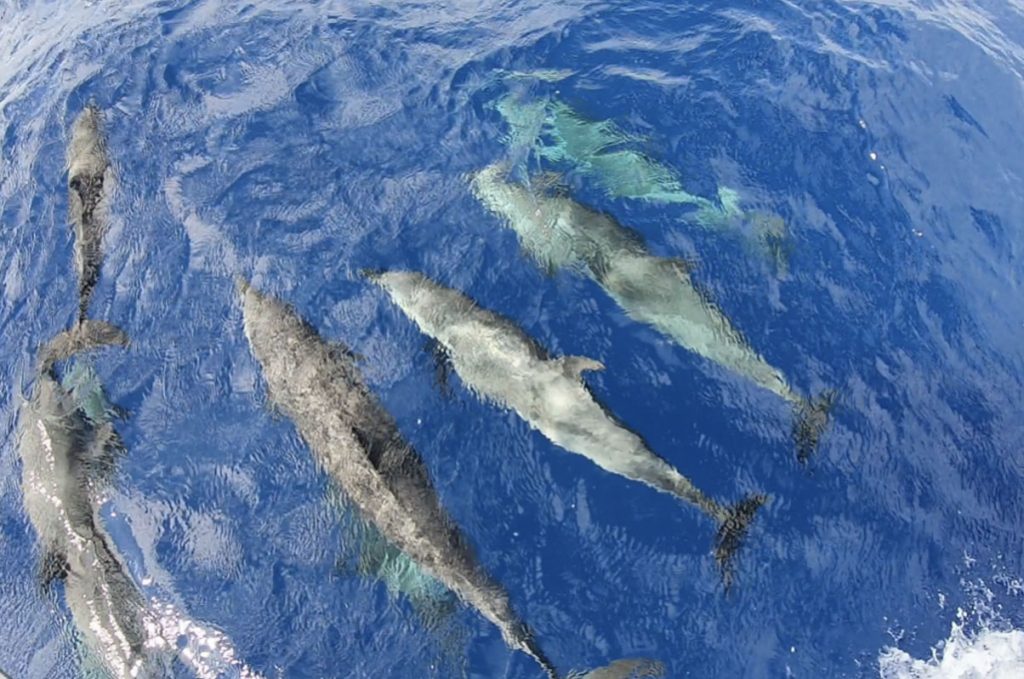 TIP #5 Stay away from North wind (Wait for that weather window)
As mentioned before, North wind or any Northern component in the Gulf Stream can lead to some terrible conditions. Never plan to cross during anything North. Sometimes you just can't help it and a slight, unforecast wind shift mid passage will have waves kicking up much more than comfortable. The northern moving current hits the wind coming from the North making waves much bigger and steeper.
These simple tips gave us more confidence and freedom during our crossings as well as releasing some of the anxiety around planning this portion of the trip. Hopefully your next passage is more comfortable, quicker and safer than our first was. Let us know if we missed anything.
Gulf Stream Strength www.passageweather.com/maps/florida/m_ncom.htm
Another great resource https://theboatgalley.com/route-planning-cross-gulf-stream/
Cory Bertrand
Cory and Alex share their adventure with weekly videos on their YouTube channel "Wildly Intrepid Sailing" and share stories on their website www.wildlyintrepid.com . Their dream is to travel the world and to live without any regrets.