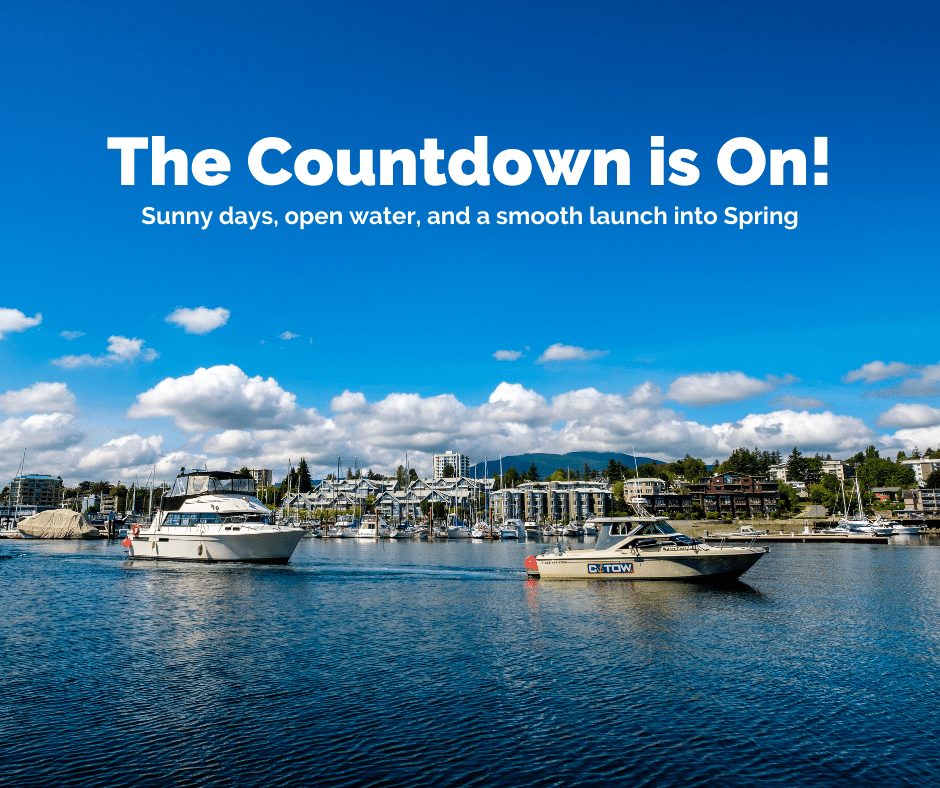 Whether March is coming in like a lion or a lamb in your part of Canada, we're hopeful that the forecast remains the same for all of us: sunny days, open water, and a smooth launch into Spring. This is the month in which we all turn our eyes toward all the promise the best boating months bring.
That also means it's the month where we have to get ready, for those who do not have boats in the water year-round! Our seasonal C-Tow captains are working hard to polish and shine their boats in preparation for memberships that kick into action May 1. And, in yards, storage facilities, and at marinas all across Canada, pleasure boaters are prepping, too.
Maybe you bought a new vessel this year, as an upgrade to an older vessel or as a foray into the exciting world of boating. If that's the case, we welcome you to the best lifestyle there is! For those who will count this as another year in a long history of boating, we're happy to have you back. Wherever you fall on the spectrum from new boater to old sea dog, we hope your launch goes smoothly and we look forward to seeing you on the water.
Whoever you are and wherever your boat will take you this spring, summer, and beyond, remember that safety comes first. Make sure that your boat is in good repair and double-check your safety gear in advance of the busy boating season. Get ready in advance with the C-Tow app, which offers marine weather conditions and alerts, tide predictions, real-time weather reports from members, and quick access to our dispatch for marine assistance, among other key features.
See you on the water soon!
C-Tow