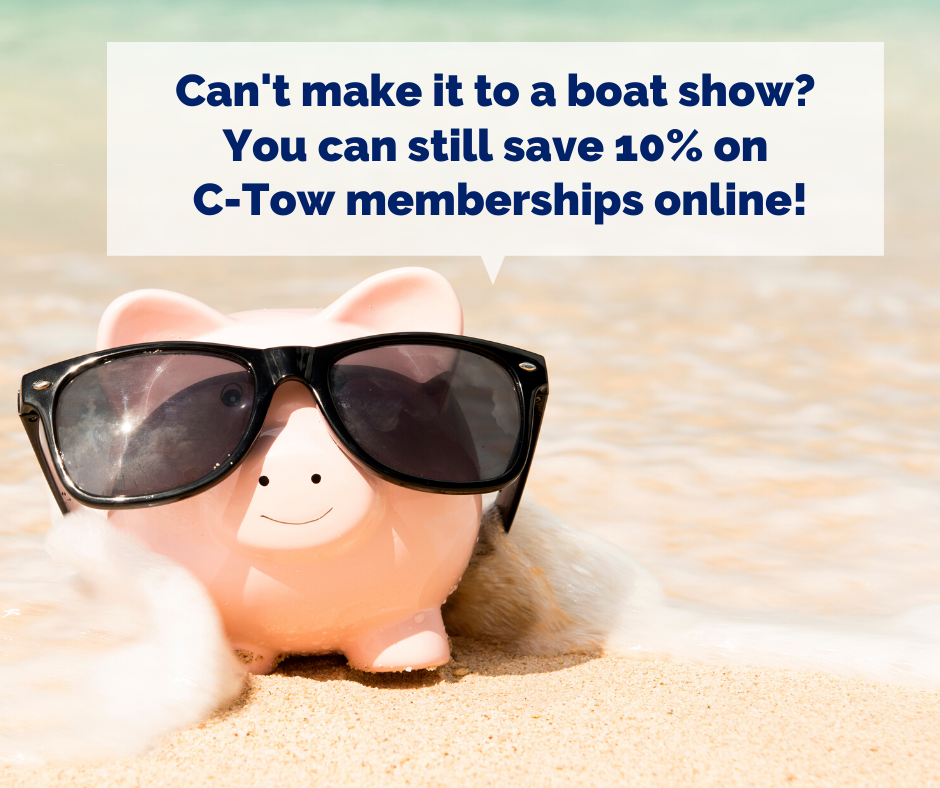 We would, of course, love to see you in person at one of our boat show appearances, but we know that not everyone can make it out to a show. At C-Tow, one of the things we care about most is customer satisfaction, which is why we're extending our boat show membership pricing to online purchases. Even if you're unable to drop by our boat show booth, you can easily grab your membership online at the same great price. Until March 31, 2020, we're extending the boat show discount of 10% off all online membership purchases.You will see the saving when you check out, so there's nothing to do other than navigating to our site, choosing the level of membership you need, and completing the transaction.
As a reminder of what you'll get with your membership, at the boat show discount or at the usual full price:
Fast emergency marine assistance, 24 hours a day, coast to coast
Free towing (yearly limit based on your membership plan)
Unlimited service calls
Exclusive member discounts
Peace of mind!
There's no better time than now to get your C-Tow membership in order, and bring yourself one step closer to being fully prepared.