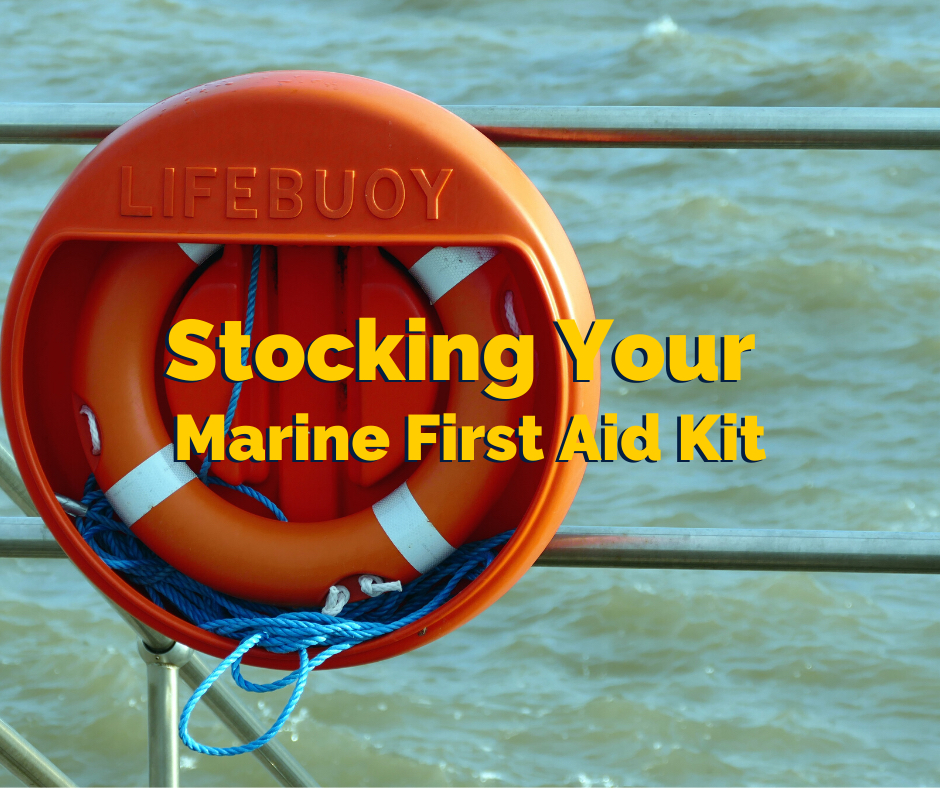 When you are out on the water, a first aid kit is your lifeline to health and safety until you can get to shore. It is a small piece of equipment on board, but one of the most important. Unfortunately, that small size, and perhaps infrequent use makes it all too easy to forget about your marine first aid kit. You may have a kit full of expired products, or maybe you didn't restock it after the last time you used it. And, while all vessels are required to carry a first aid kit, we wouldn't be surprised to hear that in some cases it's been accidentally left behind!
There is no time like the present to investigate your own first aid kit and get it into ship-shape. That way, when it is stowed and forgotten, you at least know that it has everything you need in all of the on-water emergencies you may encounter.
The Essentials
Every marine first aid kit should include these essentials. You can put your own kit together, or buy a pre-made kit.
A first-aid guide: Whether paper or an app, a first aid guide helps everyone manage emergency situations, step by step.
Antiseptics and alcohol: Use swabs, wipes, or gel to ensure cleanliness.
Bandages, gauze, fabric tape and adhesive/absorbent pads: Get a wide variety of shapes and sizes to manage cuts and scrapes. Long rolls of bandage material are helpful in many situations too.
Basic medications: Antibiotic ointment, aspirin, pain relievers, antacids, and the like — if you would reach for it in the medicine cabinet, stash it in your kit.
Bug bite/sting relief cream
Cold pack
Eye care: An eye pad and eye drops.
Foil space blanket: Used to retain body heat.
Gloves: Gloves provide a barrier between a caregiver and someone needing assistance.
Hand sanitizer: Whatever form you can find it in, from wipes to gels, it comes in handy!
Safety Pins: For holding bandages and slings together.
Saline solution: Also used for cleaning and flushing wounds.
Scissors: Used to cut first aid supplies like bandages, and to cut away clothing if need be.
Splints: Vital to manage a suspected fracture — be sure to use as intended!
Tweezers: To pull out splinters, stingers, and other unwanted items embedded in the skin.
Other First Aid Tips
There are other on-board safety measures you can take beyond stocking your first aid kit.
A VHF radio, emergency position indicator radio beacon, or personal locator beacon are all smart additions to your emergency supplies. These devices let you contact the Coast Guard and other vessels, and/or transmit your location and identity.
Of course, you should have at least one life jacket for every passenger, no matter their age, and a PFD that can be thrown into the water for rescue.
Make sure your visual distress signals, both day-use and night-use, are in good repair and stored in a waterproof container.
Finally, don't be afraid to call for help if the situation goes beyond what your first aid kit can handle!