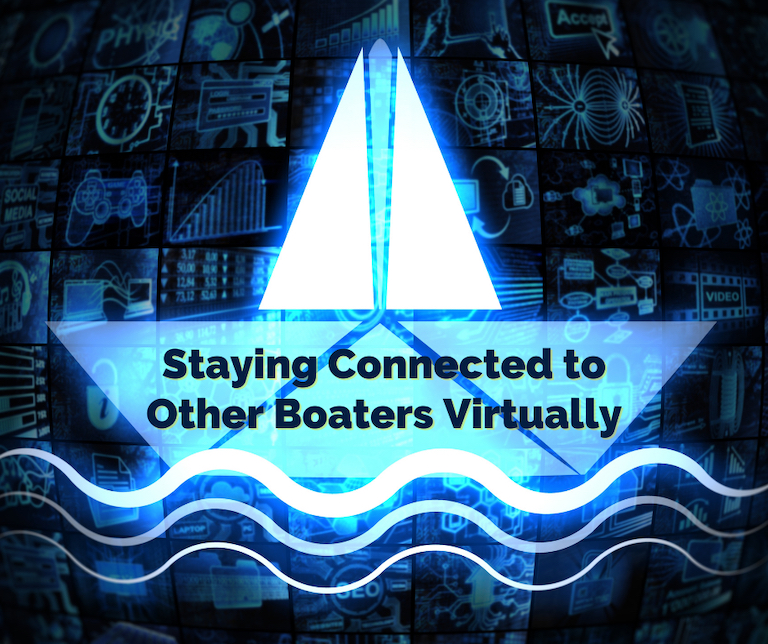 As colder weather arrives and vessels are safely stored in the chillier parts of Canada, mariners may be feeling a familiar sense of loss. Many of us long for glorious spring to get back on the water. With the restrictions on gathering sizes across Canada, catching up with boating friends in person will be hampered. Jet-setting off to a warm-weather destination for continued nautical adventures may not be an option this winter. Even the boat shows which herald a sneak peek are largely being cancelled in light of the ongoing pandemic. How can we stay connected to like-minded boating enthusiasts and hold fast through to the opening of the 2021 boating season?
The C-Tow team lives for our time on the water, too. With that in mind, we've come up with a few ideas for how to stay connected to other boaters virtually!
Follow clubs and organizations on social media. Your local yacht club, sailing school, or marina hangout may be closing up for winter but social media is 24/7. A lot of clubs, organizations and even businesses are creating spaces for patrons to connect. We are active on Facebook and Twitter, continuing to share boating information, news, and opportunities year-round. Many of C-Tow's captains have Facebook pages for their local regions too! 
Make your own meetings. If you want to stay in touch with your usual crowd, but can't gather over a refreshment in-person, consider joining up for a virtual happy hour over Zoom, FaceTime, Facebook chats or other formats that work for your particular gang.
Check out a digital boat show. Boat show organizers are finding ways to readjust their plans too. If you had your heart set on attending a particular show, check with organizers to see if they are planning a digital version.
Attend a webinar or virtual training. Organizations like Canadian Power and Sail Squadrons have pivoted to online learning. Brush up on knot-tying, navigation, emergency management and other critical skills to keep in touch with other mariners while getting ready for the season ahead.