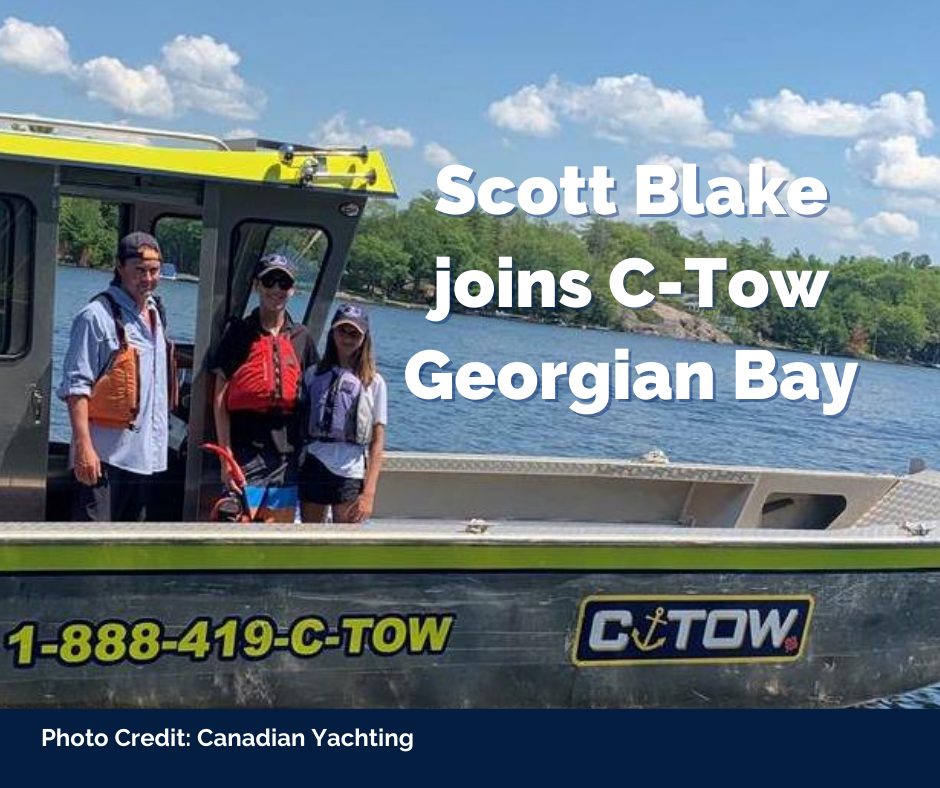 Reprinted from Canadian Yachting
Before he joined C-Tow, Scott Blake spent his summers hanging out in Honey Harbour and Beausoleil Island. Now that he's hard at work for C-Tow, he's spending his time around Honey Harbour and Beausoleil Island. How does that sound; well to Scott is sounds pretty great!.
As a lifelong boater who has owned everything from a canoe at a cottage in Penetang to a 37' sailboat to a 34' flybridge, it goes without saying that Scott knows boats. When a high school wrestling coach he shares that passion with suggested he join C-Tow, it seemed a natural.
Now, along with his son Duncan and daughter Gracie, Scott is helping the many boaters who run out of fuel, need a jump or a tow. Duncan recently put on a snorkel to clear a tangled line off a prop.
"Teaching the kids about boating just adds to the fun of a pretty enjoyable job," laughs Scott who also has some experience as an MNR Ontario Ranger to round out his skills.
"It's so much fun, I just love it!"