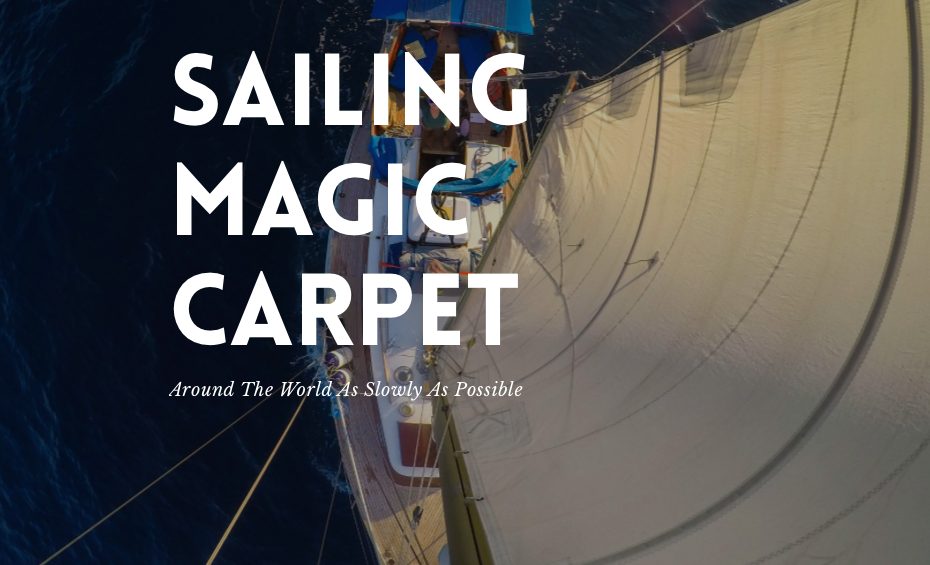 I grew up on the shores of British Columbia. This rugged coastline instilled in me a deep appreciation for boats and off grid adventure. I went kayaking nearly every day in the summer. I regularly took a backpack high up into the mountains to spend a few days in alpine meadows. I learned how to sail in the gorgeous waters of Howe Sound. But I always dreamed of going farther afield, of setting sail for somewhere completely different.
At the top of my list was the Mediterranean. I'd never been, but the image in my head was of charming seaside towns with local fishermen in brightly painted boats.
A few years ago, I got to live out that dream. My husband and I emerged from the Rhone River in France in our little 28ft sailboat that we had just spent several years restoring. In front of us was the wide open Mediterranean Sea. Our plan was to cross from the coast of France to the island of Sardinia, a large Italian island well known for being a sailor's paradise.
The crossing was beautiful but otherwise uneventful. After two days and one night at sea, we arrived to Sardinia. Exhausted from the passage, we threw down our anchor and went to sleep.
The world we woke up in was different than I had pictured. Jet skis whipped around the boat. Giant super yachts lay at anchor all around us. The other sailboats were all new and shiny, chartered by people on a week's vacation from their regular lives. Techno music pumped out across the bay from a beach bar. This was a far cry from the remote, self sufficient, on-a-budget sort of sailing that I knew from my home waters of BC.
We lifted anchor and set sail for a smaller island just off Sardinia. The anchorage was still crowded, but the stunning natural beauty of the place made up for it. Turquoise water, fascinating rock formations, and white sand surrounded us. A short dinghy trip to shore led us to tiny little streets and pastel coloured buildings. We ate gelato made with fresh fruit, and pizza straight from a stone oven, and tiny little espressos made with shiny silver machines. This was beginning to feel a bit more like what I had imagined. We returned to our boat that evening happy, passing by super yacht tenders and 60ft charter vessels as we went.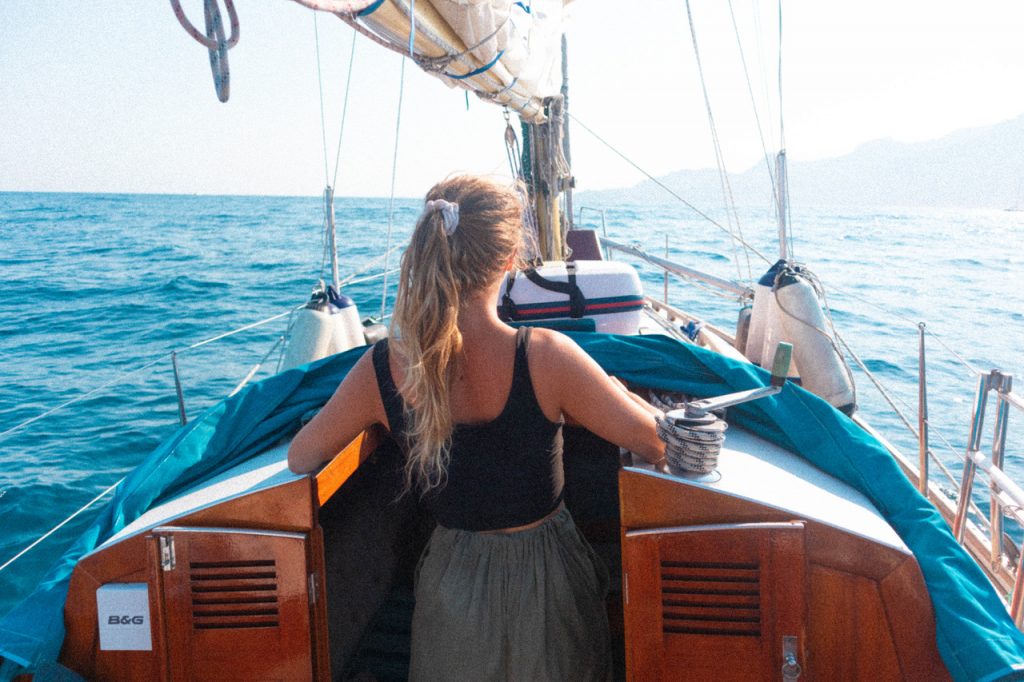 Throughout our travels in the Mediterranean, we were constantly faced with this dichotomy between the modern and the traditional. The towns and villages are beautiful, the food incredible, the landscapes gorgeous. There is a strong adherence to tradition and culture –– and yet at the same time, there is a pervasive modern opulence that rivals any I'd seen at home in BC.
The more I travel, the more I realize just how unique our home waters in Canada really are. The natural beauty and the ability to truly get off grid and be alone is a uniquely Canadian experience. Travelling has also taught me how sailing can bring about so many different experiences. You can experience opulent nightlife, open oceans, beautiful cultures, remote wilderness, and rare wildlife all from the decks of your sailboat. It is a life like no other. I wouldn't trade it for the world. 
Maya and Aladino Rovegno travel Europe on board their boat Magic Carpet. You can follow their adventures at youtube.com/SailingMagicCarpet.