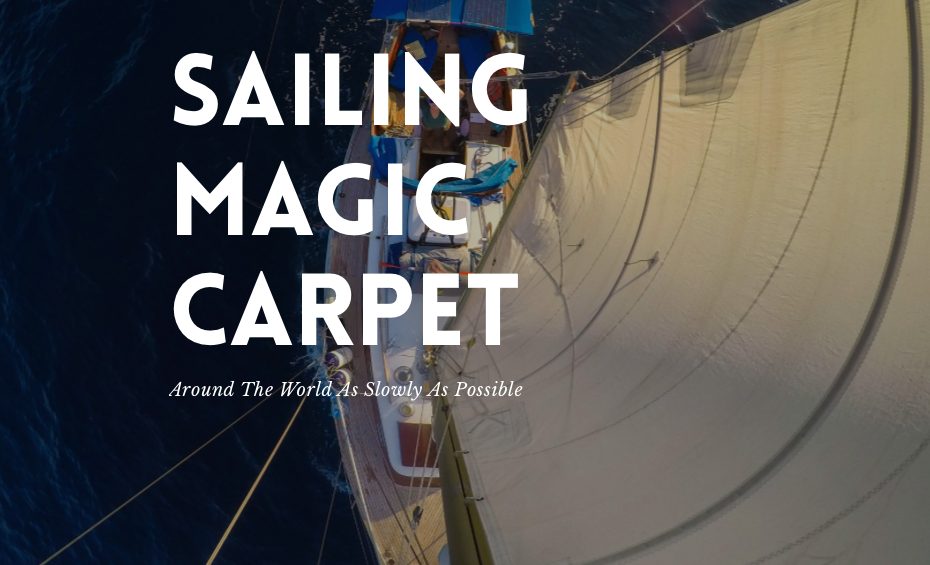 The French Canals –– a place of tranquility and good food, where charming medieval towns appear around every corner, each offering local delicacies and fine wine. At least, that's the image I had in my head before embarking on a boating trip through France with my husband. I think it's safe to say that my expectations were exceeded.
Three years ago, I married my husband and gradually moved all my belongings (there weren't many) all the way from Squamish, BC to Kreuzlingen, Switzerland. It was there that we were putting the finishing touches on our 28 foot sailboat, a huge project boat which, once complete, would be our new home. We had dreams to sail it all around the Mediterranean, exploring seaside villages and tiny bays. There was only one problem. Our boat was in Switzerland, and Switzerland is landlocked. Truck transport was expensive. So we turned to the only alternative: a two week voyage through France, all the way to the Mediterranean. At the time, we saw the canal journey as nothing more than an obstacle in between us and the Mediterranean. 
We departed in Basel, stored our mast horizontal on deck, and set off down the mighty Rhine River. Pretty soon, the powerful current swept us into the beginning of the Rhine-Rhone canal. Breathing a sigh of relief to be out of the fast moving river, we motored towards our first lock on this smaller canal. We had nearly 200 locks to pass through before entering saltwater. A friendly lock keeper greeted us. She would guide us through all the locks that day, following along in her car. We secured the boat to the bollards and the water level slowly dropped. One step closer to sea level.
As the days progressed, the scenery slowly changed. Craggy rocks gave way to rolling hills which gave way to flat brush lands. Gorgeous stone villages, seemingly out of a story book, stood calmly on the shore, lit up with bright flower pots from all the windows.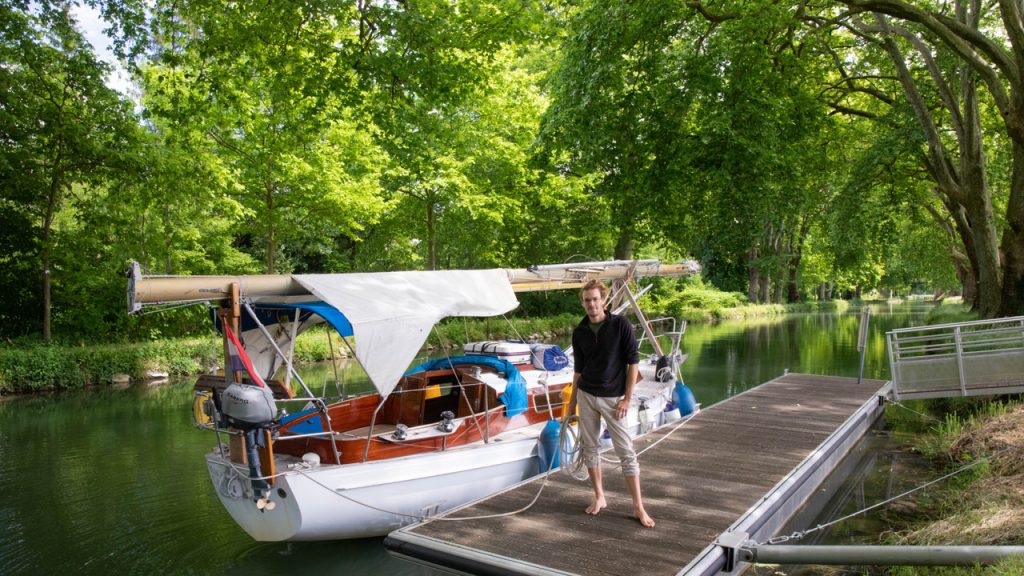 Every morning we would wake up, make coffee, go in search of croissants, and then untie the lines and start travelling. Sometimes the locks would break down, so we'd wait and eat croissants as someone fixed them. I really liked the croissants. The days were long and hot, and as evening approached we would look for somewhere to tie up. Sometimes we found tiny canal harbours, filled with river boats and house boats. Sometimes we'd tie up to the ancient stone walls of some town with a hard to pronounce name. Sometimes we'd tie up on a remote riverbank next to a green forest. We'd get off the boat, walk around, maybe find something to eat at a local restaurant, and then we'd lounge in the cockpit as the summer evening drifted around us. This was the life. This was truly stress free boating. We felt completely at ease.
When we neared the end of the Rhine Rhone canal, we counted the highlights. River barges turned into gorgeous floating homes, hot air balloons drifting low over the boat at sunrise, an impromptu jam session in a tiny bar, stories told from other canal travellers along the way. We had set out just to get to the Mediterranean, but the canals themselves were stealing my heart. But it wasn't over yet: next up was the Saone River which would then flow into the mighty Rhone River. Our inland adventure was far from over. But that's for next month. Until then, thank you for reading! For more on the French Canals, check out our series "North through the Continent" at YouTube.com/SailingMagicCarpet.