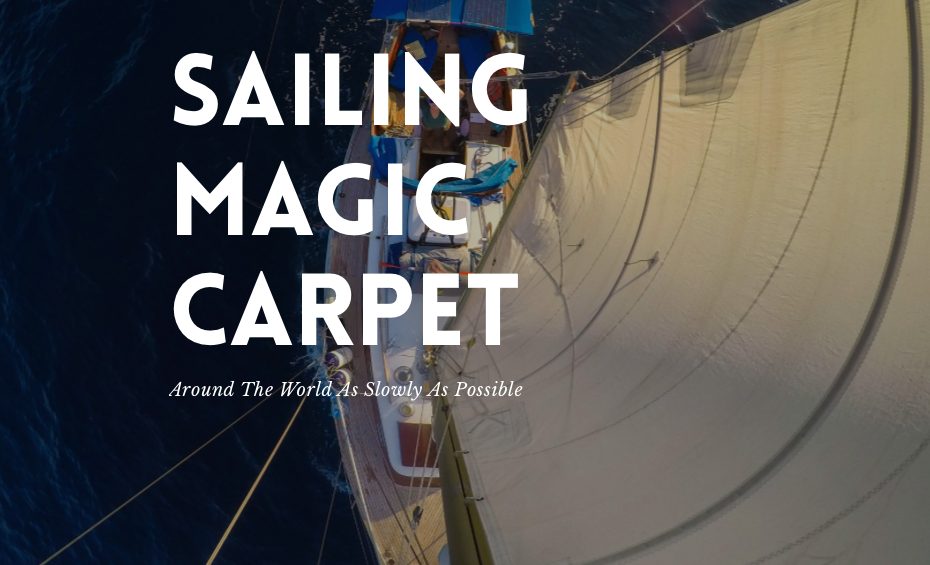 Buying a boat is always a very personal matter. It's a choice that reflects the way you live and sail, the way you want to see the world, the type of travelling you want to do. It reflects aesthetics and philosophy and dreams and, of course, budget. "What boat should I buy" is a question that has to be answered with "well, it depends."
Two years ago, my husband and I made a really big decision: to buy a new boat. We've owned several smaller sailboats under 30 feet and we've cruised the BC Coast, the Mediterranean, and the inland seas of The Netherlands. However, we wanted to go farther afield and cross larger oceans, so we needed to upgrade from our 28 foot coastal cruiser.
But just like anyone who has ever bought a boat, we were filled with indecision. What boat should we buy? And what balance between initial asking price and ensuing refit work were we willing to strike?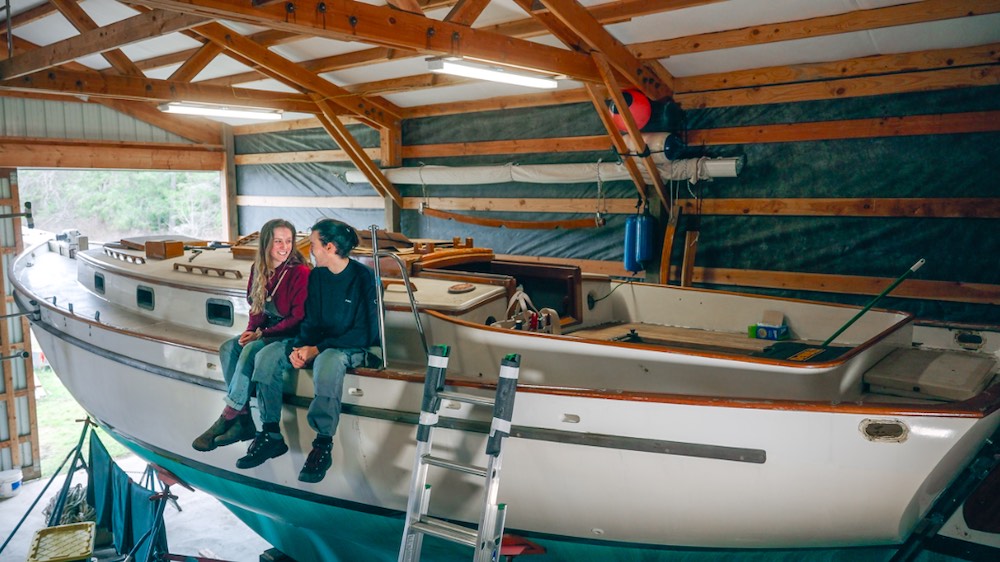 We first had to figure out our priorities for the new boat. We needed to live on board full time and we needed enough space to store provisions, water, fuel, and safety equipment for long offshore passages. After living on a 28 foot boat for several years, we felt pretty comfortable with small spaces, so our living space didn't need to be huge. And since there's just the two of us plus occasionally family and close friends, we didn't need too many cabins or extra berths.
However, our experience living on the smaller boat did give us a great appreciation for the versatility the smaller vessel afforded us. We could squeeze into any harbour, anchor in any tiny bay, and always sneak in closer to land with our relatively shallow draft. We felt that between 35 to 40 feet would give us the space we needed, while still giving us many of those "small boat perks" in harbours and anchorages. 
Next, we had to decide on sailing style. Boat design has changed a lot over the decades, with modern design tending more towards performance and agility, and traditional designs tending more towards durability and comfort at sea. Of course this rule isn't absolute, but it does generally hold true. Our goal is to visit remote locations and sail long distances. We're less concerned with performance and agility in close quarters, and more interested in having a boat that can "sail itself" comfortably and easily. We decided that we wanted a heavy displacement boat that tracks well, but that isn't too slow either — a pitfall of some traditional designs.
Boat design is partly a practical choice but it is partly a personal one as well. Especially if you're living on board, it's important to have a boat that feels right to you. Personally, we like the traditional lines and graceful look of older designs. That's not to say a more modern look is bad — it's just that tastes in boats vary, like with anything.
The next choice was price. The options there were simple: spend what we had now, or save up more to buy later. Taking out a loan for a boat didn't appeal to us. For most people, saving up to buy a boat that's already in decent condition and then doing a minor refit to outfit it for your tastes is the best bet.
However, our capital was extremely low for the bluewater boat market, so we would've had to wait a while until we could afford to buy outright. But we did have a huge advantage: my husband is a boatbuilder by trade, so buying a bare bones boat in  need of a huge refit was a distinct possibility. We decided that for our situation, buying a very cheap boat now and doing all the work ourselves would have two advantages. 
We could start the process now rather than waiting to save for later.
We could refit and design the boat exactly as we wanted.
With those decisions made, it was time to scan the boat market. We didn't care about the electrical systems or any extras on board: we planned to build all that ourselves. We just wanted a well designed and sturdy hull. We looked at several boats, but eventually found what we were looking for in a Cape George 36 for sale in Washington State.
The Cape George boats are famous blue water cruisers, known to practically "sail themselves," be very comfortable at sea, have good average cruising speeds, and can still sail impressively well in light winds. The size was right and the price was right. It would be a huge refit, but we were willing to take it on. After months of searching, it felt good to have finally made a decision. 
Although we had gotten away with paying very little for the boat itself, we were now faced with a huge refit and an endless list of decisions before we could sail off into the great blue. But that's another story.
In next month's newsletter I'll write about what it's like to tackle a refit of this magnitude, and what we've learned along the way. Thanks for reading! 
Maya lives in Europe on a 28ft sailboat with her husband Aladino. Their goal is to sail around the world as slowly as possible. They publish weekly videos of their adventures on their YouTube channel, "Sailing Magic Carpet."