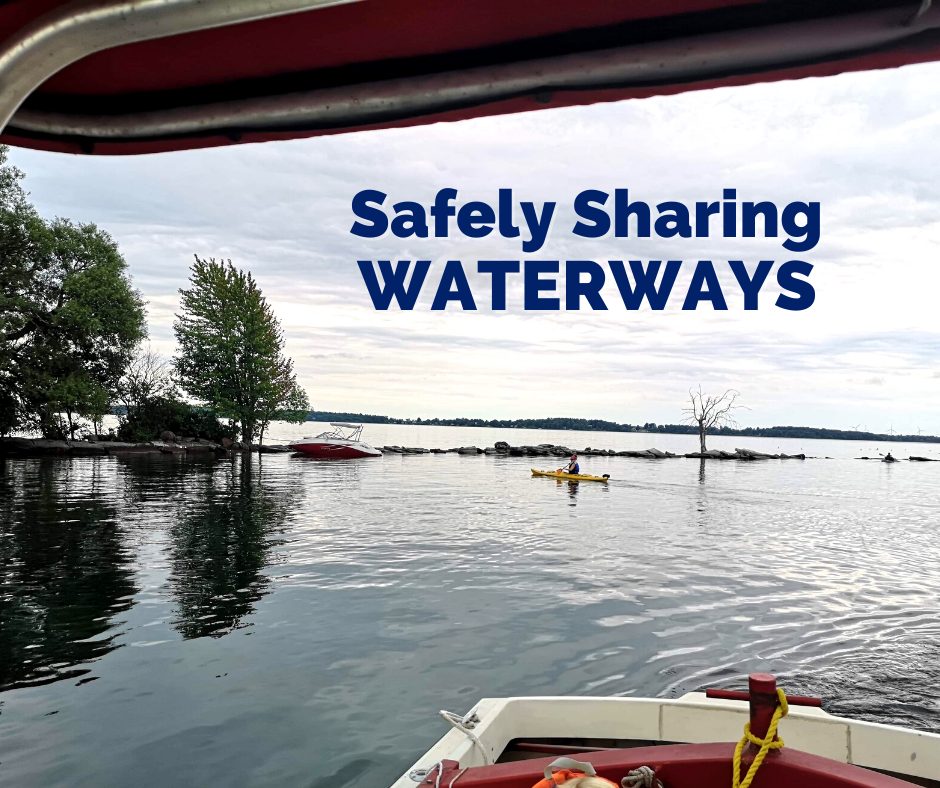 When you are enjoying Canada's waterways, you are one of millions doing exactly that. It takes a collective effort to share this space between boats of all sizes, boats that are rented and boats that are owned, human-powered vessels, commercial boats, waterfront properties, and of course, the environment.
Michelle McShane, executive director of Paddle Canada, shared thoughts from the paddling community during the 2021 Canadian Safe Boating Council Symposium. Paddle Canada teaches where kayakers, canoeists, and stand up paddle boarders play — rivers, lakes large and small, the Great Lakes, and the Atlantic and Pacific oceans.
Within those shared waterways there are stories of human-powered vessels and other mariners of all types interacting in ways both good and bad. On the positive side, there are tales of kayakers rescuing swimmers, and sailors checking on paddlers. But there are challenges, too, with cluttered waterways, a lack of understanding between recreational paddlers and motorized users, and misunderstandings about the rules of the road across the board.
What are the solutions? McShane says it comes down to education for all user and communication amongst all users.
To best share our waterways, boaters of all types should review Transport Canada's 'Rules of the Road' and Canada's Collision Regulations. It's important to maintain a constant lookout, navigate at a safe speed, and watch your wake and wash. Keep an eye out for swimmers and divers, and be careful passing smaller boats and non-powered vessels.
CPS-ECP also offers online learning courses, a great way to brush up on near-shore navigation during winter.
This year, the Canadian Safe Boating Council collected and posted all of the presentations shared at its 2020 Symposium. You can find all of the presentations here in PowerPoint format.