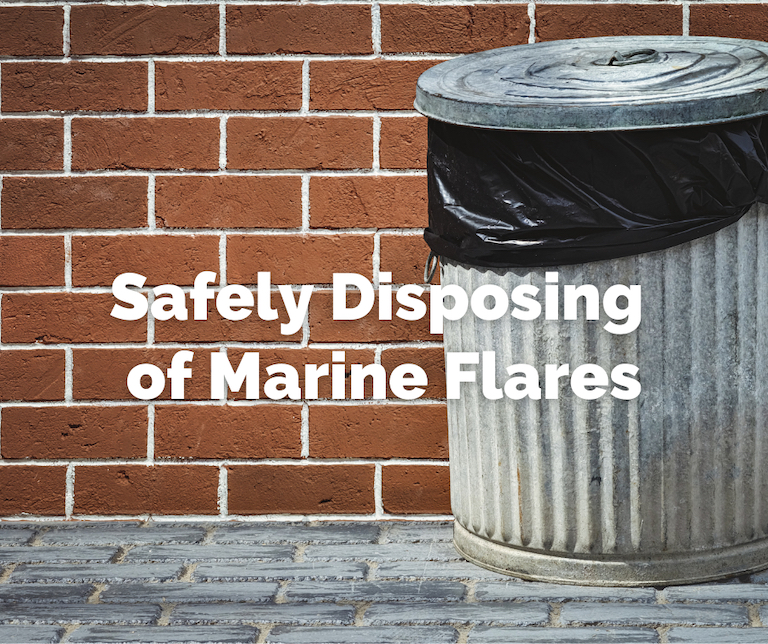 If you are prepping your boat to come out of the water for winter, or simply doing a bit of fall clean-up, you might be wondering what to do with expired marine flares.
Each flare has a date of manufacture. Under Canadian regulations, mariners must carry flares less than four years old from that date of manufacture. Anything older than that cannot be used, but if your flares are out of date they cannot simply be thrown in your regular household trash. Marine flares are considered hazardous material, in the same category as fireworks or explosives.
Note: it's not permissible, nor wise, to set off expired flares as a way to dispose of them. This can lead to false distress reports! You also should not throw them overboard.
While the expired flare conundrum continues to confound boaters, CPS-ECP has been helping out with flare disposal days. During these events you can dispose of outdated flares, for free, and know they will be handled safely. Check out this link to see if there's an upcoming event near you or give CPS a call at:
Phone: (416) 293-2438 or 1-888-CPS-BOAT (277-2628)
You can also try reaching out to local first responders such as police or fire departments to see if they can help with collection or disposal.
If you still have flares that can be used next year or beyond, make sure they work when you need them by storing them in a dry location, protected from heat. A waterproof container is ideal.