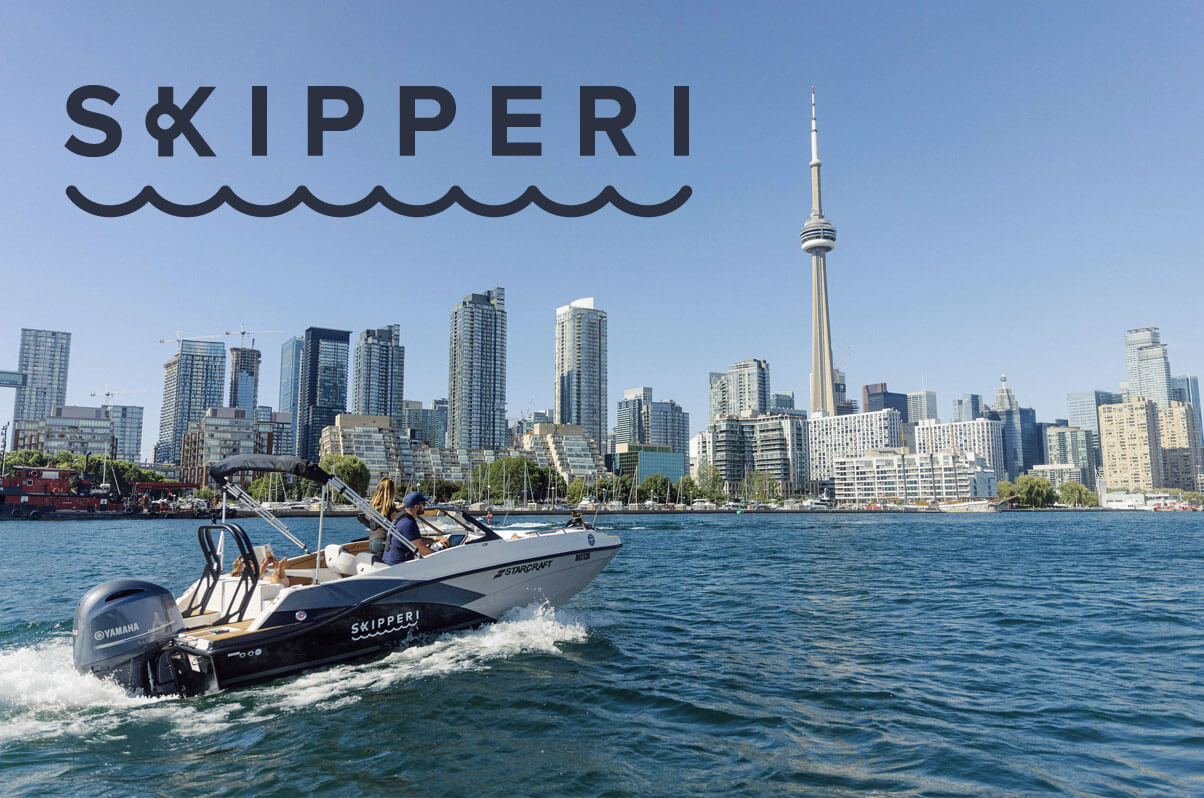 Introducing Skipperi's Exclusive Partnership with C-Tow: Enjoy 50% off Skipperi's Pay-as-you-go Boating Subscription!
Skipperi is Toronto's boat sharing platform that offers its members access to their fleet of motorboats across 8 locations on Lake Ontario. With a Skipperi membership, you have the freedom to explore the water without the hassle of boat ownership. Browse and book boats from our fleet seamlessly through the user-friendly app platform, become confident on the water with Skipperi's practical training, and enjoy unlimited hassle-free access to the water all summer while Skipperi takes care of maintenance, docking, winterization, storage and all other fees and headaches associated with boat ownership. You just focus on enjoying the best parts of boating! This is a great opportunity to utilize Skipperi's fleet for quick and easy access to the water.
We are excited to announce our collaboration between Skipperi and C-Tow, offering C-Tow members an exclusive offer to join Skipperi's new pay-as-you-go boating subscription. As a C-Tow member, you can now enjoy the benefits of a pay-as-you-go Skipperi membership for just $25+hst/month by using code CTOW here. That's 50% off the regular pay-as-you-go pricing!
By becoming a member of Skipperi's exclusive pay-as-you-go subscription group:
You gain the privilege of reserving boats for flexible time periods of either 8 or 24 hours.
Weekday reservations grant you access from Monday to Friday, while weekend reservations allow for booking on either Saturday or Sunday.
A monthly fee of $25+hst prorated to your start date until the end of the season on October 31st secures your membership. 50% off the usual price!
Usage fees are conveniently charged at the time you book your reservation. More information on reservation pricing can be found by visiting our website.

Don't miss out on this incredible opportunity to elevate your summer and enjoy the perks of being a C-Tow member. Visit skipperi.ca/fleet to explore Skipperi and skipperi.ca/payasyougo to learn more about your membership offer. If you have any questions, please reach out to our customer service at 1 877 467 1884 or via email at customerservice@skipperi.ca.