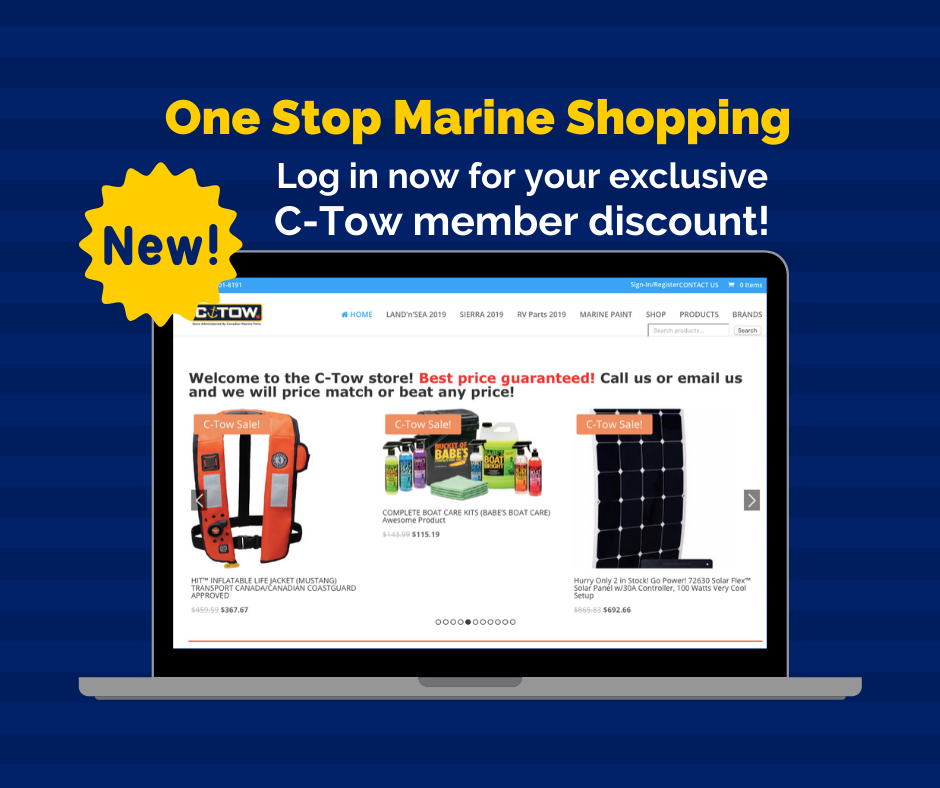 We've said it before and we'll say it again: we work, play and generally focus our lives on boats. It only makes sense for us to offer marine parts! The new C-Tow store has everything you need to keep your boat running, with best prices guaranteed and an exclusive C-Tow discount for all of our members.
Our online store, open 24/7 for your convenience, has it all: marine accessories, anchoring and mooring parts, appliances, electrical components, engines and engine parts, fishing gear, hardware, heating, maintenance, paint, plumbing, propellers, safety equipment… if you need it for your boat, from trailer to trolling motors, it's in our store at a price that can't be beat.
Because we make our living on the water, and spend our free time there too, we know how important it is to invest in quality parts and accessories that are built to last. You can rely on our store and its stock to better your boating experience, just like you can rely on your C-Tow membership.
Visit our online store and register for your account to get your C-Tow discount with every order. 
Log in to your C-Tow account to view our online store to shop and receive Member Exclusive pricing on all your boating accessories.