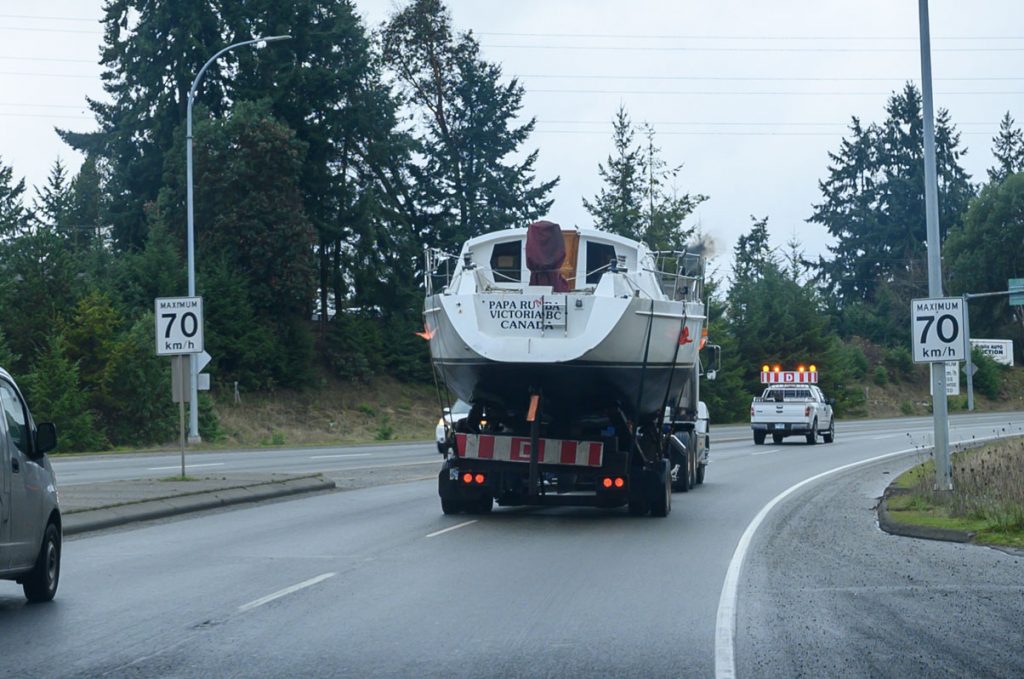 My 40 foot floating home went flying down the highway. Well, it was moving on the back of a truck much more quickly than any cruising sailboat is meant to move. Forty feet, 24,850 lbs of steel, teak and ballast moving at 60 knots – but most importantly the place where all my stuff, my heart and my family belong, went from sea level to the mountains on a fancy hydraulic trailer.
Ok, but why? You might be thinking. Well, that answer is both a simple and complicated one. Eight months before this event, we bought a beautiful steel boat. We were aware she had a few issues, but we didn't know how extensive they were and there wasn't any way to find out without spending a ton more money or tearing parts of her apart. But we knew that we had the skills we needed to fix her regardless of how bad the issues turned out, so we decided to go ahead with the purchase.
Long story short, the issues were close to worst case scenario and we determined that in order to fix them properly we needed to find a boat shed that we could stay in for a few months. This lead us to making a deal with a family member to move our boat to his shop. The only catch was that his property was half an hour inland from the boatyard where we had hauled out, and our boat is 40 feet long with a 5 foot tall keel on it.
We spent days phoning around to various boat moving companies, most of which never responded to our requests. But finally we found one that was willing and able to move our boat. It turns out that they were actually the only boat movers on Vancouver Island with a trailer big enough to move the boat. The only catch was they were 3 hours away and on the other side of the Malahat mountain pass, which soon after contacting them closed down for a month due to flood damage.
So we waited, and scheduled a move, and then rescheduled the move, and then waited some more.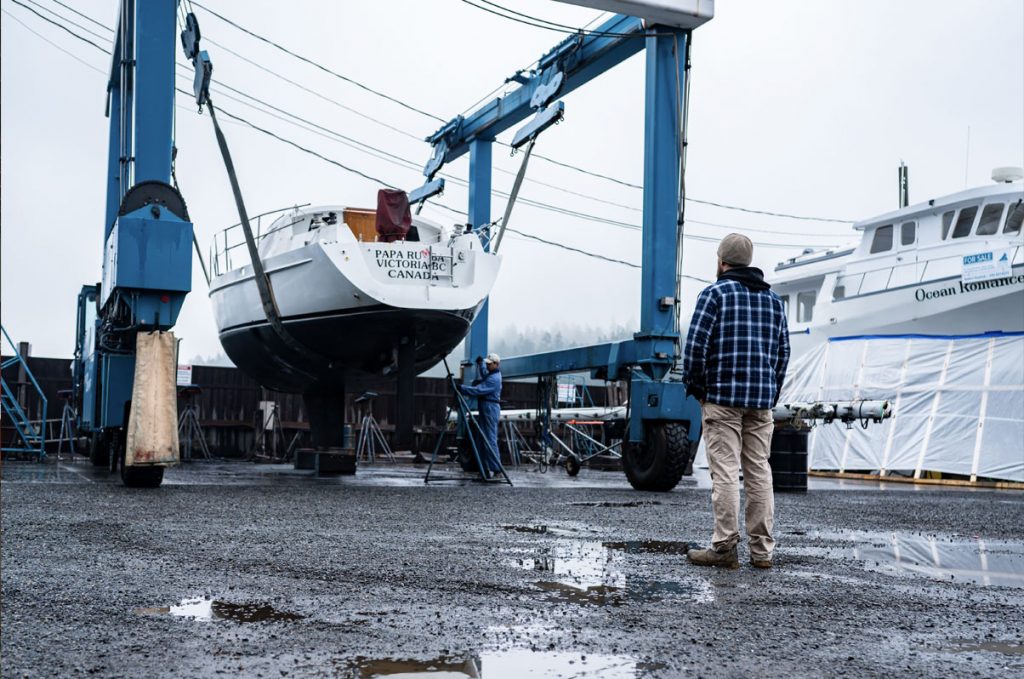 Weeks after initially deciding to the move our boat things were finally lining up and we were able to get the moving truck to the yard. I can't even describe to you the relief that we felt when the trucked rolled down the hill into the boat yard. Well, relief and stress because the most stressful parts were yet to come.
It quite literally took hours for Papa Rumba to be properly placed on the boat trailer so she could be moved. Hours spent in the boat lift, being lowered and raised and adjusted and then finally strapped down onto a trailer that she barely looked like she was making contact with. That's the joys of having a keel beneath her I guess.
And then it was time for her to move. As she rolled up the hill from the boat yard onto the road, I felt two months of stress and frustration all coming to a head and couldn't stop myself from crying. I watched my beautiful home, looking nothing short of naked with no mast, no solar arch and no bimini, roll passed me and onto the highway. This was it. We were in for some huge life and boat changes and there was no going back.
An hour later she was backed down a tight, winding driveway and into Logan's uncle's shop. It took another hour for her to be blocked up and placed where she would rest for the next few months as we cuts bits off of her and welded new ones on. Even in the large shop she looked towering and daunting, and the reality of what we were facing began to set in. Luckily for us the boat moving company was beyond professional and amazing at their jobs and we have nothing but great things to say about them.
When the moved was done, it felt as though we had accomplished a great feat, but the work on our beautiful boat hadn't even really begun. Despite our plans to be halfway through the projects by this point, choosing to move her meant that we hadn't been able to start cutting and rebuilding yet, but moving her was the only way we were going to be able to do those projects properly due to the crazy winter weather.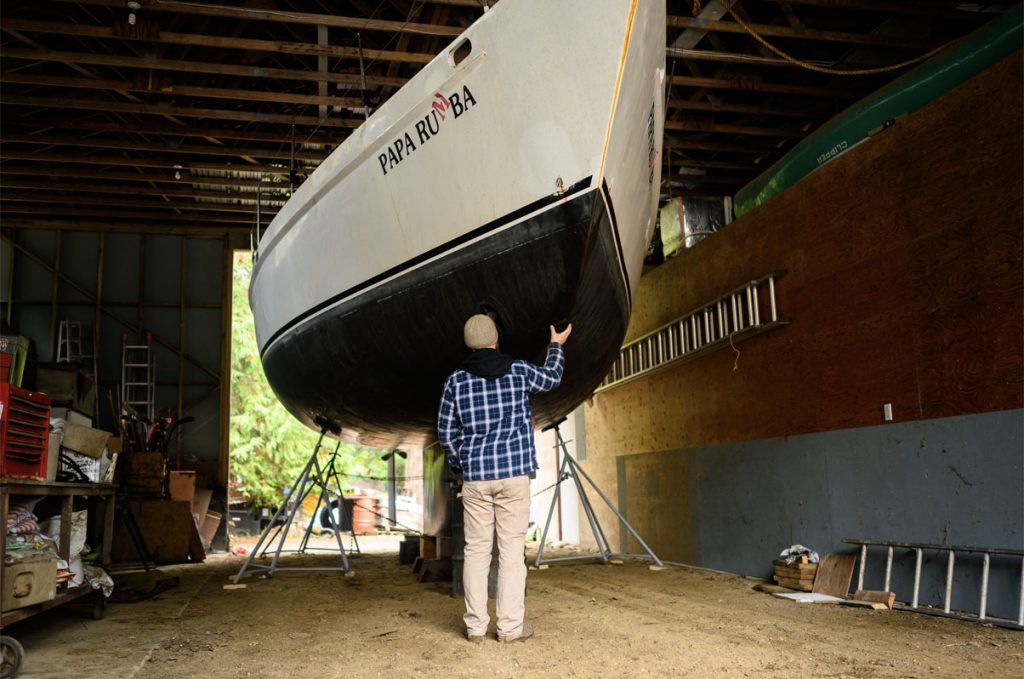 Months later we are still deep into projects, but I will share those stories as they develop. Until then, if you're interested you can watch the projects in more detail on our YouTube channel.  
Wayward Life
Instagram: @the.wayward.life
Youtube Channel: www.youtube.com/waywardlifesailing