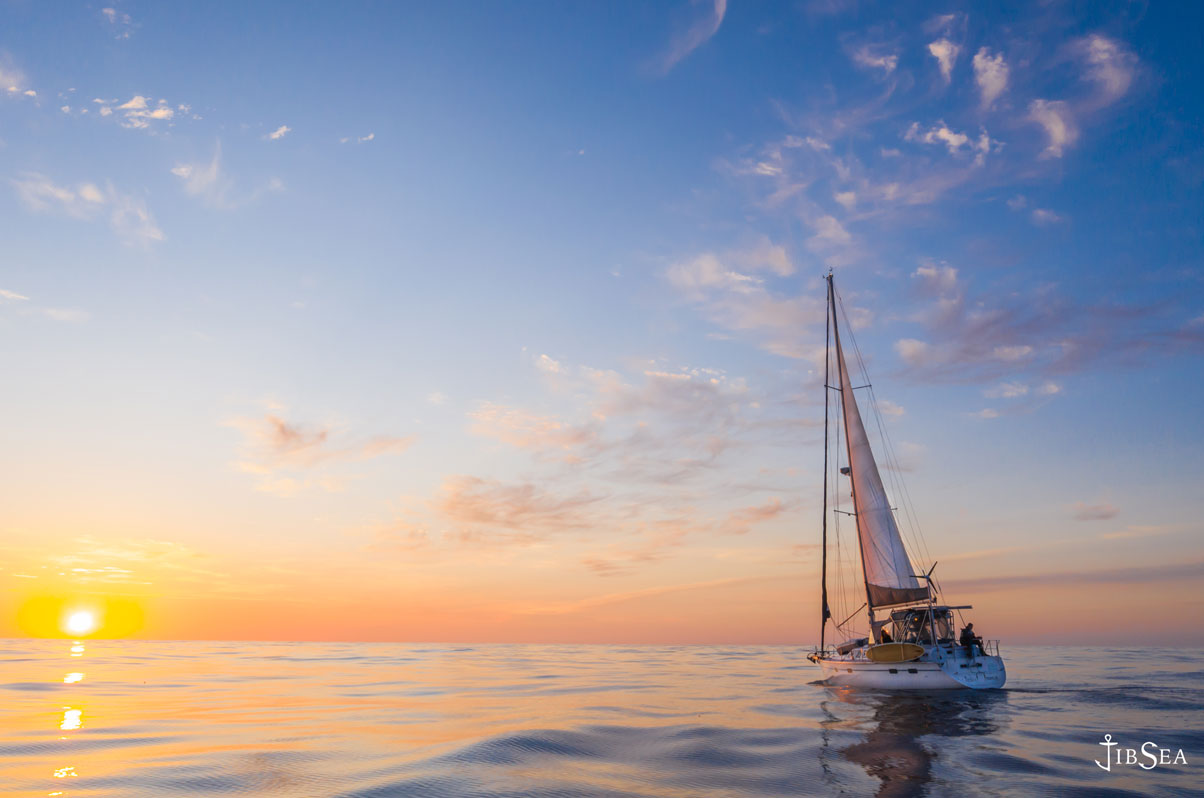 Being mentally confident to spend days out at sea is quite an accomplishment. I'm sure there are many people who have just went for it and had everything go just fine more times than not. If you ever plan to sail across an ocean, you likely want to be as confident as one can be in yourself and the vessel. At least, that's how it was for us.
Know your boat as much as possible
From every sound it makes, how it handles and when to reef to prevent overloading the rig, etc. This obviously comes with time sailing the boat in varying conditions. If you're not a full time cruiser, take the boat out when it's blowing 30+ knots without being too intimidated. This will help to build confidence in yourself as well as the boat.
Know every system
Understand how each system functions as best as you can. From priming the diesel motor, unclogging the raw water system, steering components, autopilot components, location of thru hulls, freshwater/ blackwater systems and refrigeration systems etc. Going through and learning all the systems will add reassurance. Being aware of their quality and determining whether any components require repair or replacement. I highly recommend learning how to repair everything yourself as much as possible. Having the ability to do so will contribute to your overall confidence in the boat. You can never fully trust in another's work and they won't be there with you out on the water.
Know the rig from standing to running
Make sure your rigging is in the best possible shape. Check that there's no heavy rusting around the turnbuckles and that the chainplates look good, free of cracking. Confirm the fibreglass they're bolted to is sound and solid. Look out for chafing areas, blocks, shackles where the halyards, sheets or lines pass through or rub on. Know how to rerun lines if the existing is no longer there. Know the tension of your rig and how it looks under sail. An ocean crossing is roughly 4 years of wear and tear on a boat they say, so do have spares onboard of anything that appears worn.
Know the state of your keel bolts and rudder
I would say these are fairly crucial components. Losing one or the other means losing steering ability of the boat. Unfortunately it's difficult to know the exact condition of the bolts but it's a good idea to check they're not heavily rusting. Ensure they're tight and not 30+ years old and they shouldn't be too much of a concern. As for the rudder, you can visually see the components that attach it all, so make sure it all looks good and tight. If you can get under the boat and visually inspect it via moisture and bearing testing, you're in even better shape.
Building confidence by learning your boat's abilities goes hand in hand with building confidence in yourself. Our confidence came from our daily experiences. I know many people thought we were crazy for crossing the North Atlantic ocean (and going the more challenging route, at that) with only a year and half of sailing experience. However, living on the water 24/7 during that year and a half, a couple of overnight sails, loads of weather planning, constant boat maintenance and going through rough weather, gave us enough experience to be confident enough in our vessel and ourselves to prepare for the voyage. I know everyone learns at their own pace, but for us, that's what it took.
Like Captain Ron says " Best way to know is to get her out on the ocean, Kitty. If it's going to happen, it's going to happen out there!" One of the funniest quotes by Kurt Russel, but it really is the truth. As much as you can read and learn from land, you'll only gain full confidence by doing it.
We spent a total of 19 continuous days at sea crossing the North Atlantic from St. Martin in the Caribbean to the Azores. Then, another 10 continuous days crossing from the Azores to Ireland. To see how our crossings went in detail, head over to our YouTube Channel where we have a dedicated playlist for those episodes.
Travis – Sailing Jibsea
To see more of our sailing adventures visit:
Youtube: www.youtube.com/sailingjibsea
Instagram: @sailingjibsea
Facebook: www.facebook.com/Sailing Jibsea
Patreon: www.patreon.com/Jibsea