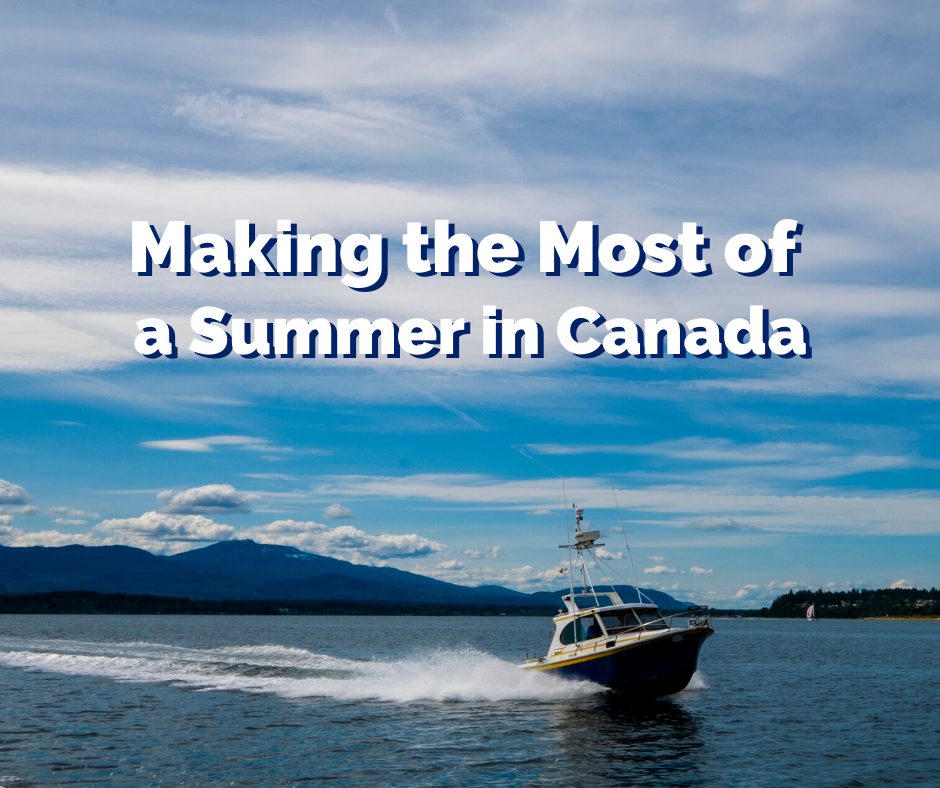 If you've had to cancel big plans for an interprovincial or international summer vacation, you aren't alone. With COVID-19 restrictions shutting down borders, accommodations, and popular attractions all around the world, your "What I Did on Summer Vacation" journal entry may be looking a bit bleak. Enter: the staycation!
Canada, and each province and territory within, is bursting with unique and compelling sights. Add in a boat and the open water and you've suddenly expanded your entertainment options, without having to stray far from home or navigate a lot of COVID-19 restrictions. Staying close to home, you can take advantage of what your own area has to offer and discover. It's also a great way to economically support your area and local business, who really need your support, now more than ever.
And, for areas where it's often a challenge for locals to edge in past visitors, this is an opportunity to enjoy your town without the crowds. As PEI Tourism's Activate our Island site says, "We'll visit those hot-spots that are usually bustling with people and long lineups. We'll give our local businesses our support. We'll create our summer bucket list, featuring all those things we can't believe we've never done… To all the usual visitors: we'll see you again. But for now, it's our Island."
We think that philosophy works anywhere in Canada!
As a C-Tow member, you can safely explore local waterways knowing that you have C-Tow to assist you if you run into any kind of trouble or need a helping hand. And, also as a C-Tow member, you can take advantage of our Deals and Discounts program. Here are a few ideas:
Order takeout and enjoy big discounts and free additions to your meal.
Use your retail discount to stock up on clothes, accessories, and gear you need to make your staycation comfortable.
Schedule a discounted home cleaning so when you're all done on the boat, you can head back to a sparkling-clean house.
These are just a few ways you can take advantage of your C-Tow membership to make the most of your stay-home summer. We encourage you to look through the site and find a deal that's perfect for you. Click here for deals and discounts!