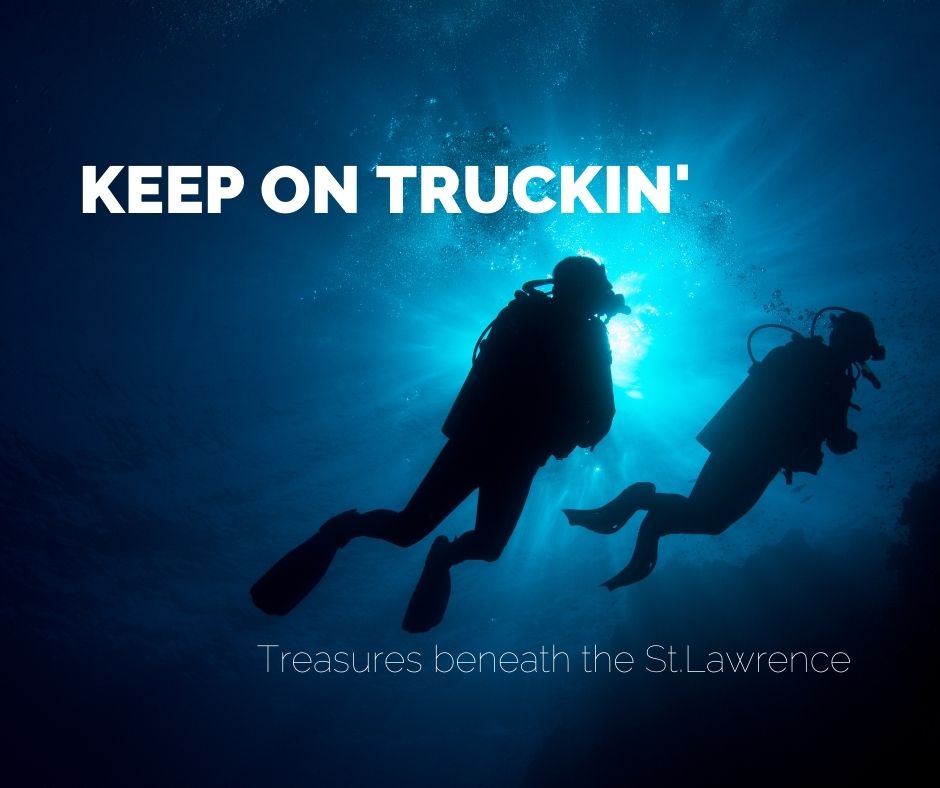 Courtesy of The Scuba News
The St. Lawrence River is a very popular spot for divers, especially out of Centeen Park, since it is an easy entry point for all levels of divers. There is the Under Water Sculpture Park, directly off of the entry point, the wreck of the Robert A. Gaskin, which can be done from a charter boat, or from shore, wearing a set of doubles (sitting in 65′ to 70′ of water), and there are a couple of other gems that are scooter dependent dives, including what has been dubbed, "The Prohibition Truck."
The view of the truck, as you come upon it from the North West park entry. Photo by Chantelle Blanchard
It is an old Chevy truck from the early 1900s that was used to transport "moonshine," in milk jugs when the river was frozen over. It sits in a bed of periwinkle shells that almost look like a road, thanks to the higher current that it sits in, paving the way. Leading a trail in front of the truck is a row of large milk jugs that are a clue that you are on the right track if coming towards it from the west side. It is facing west and is sitting upright in 93′ of water.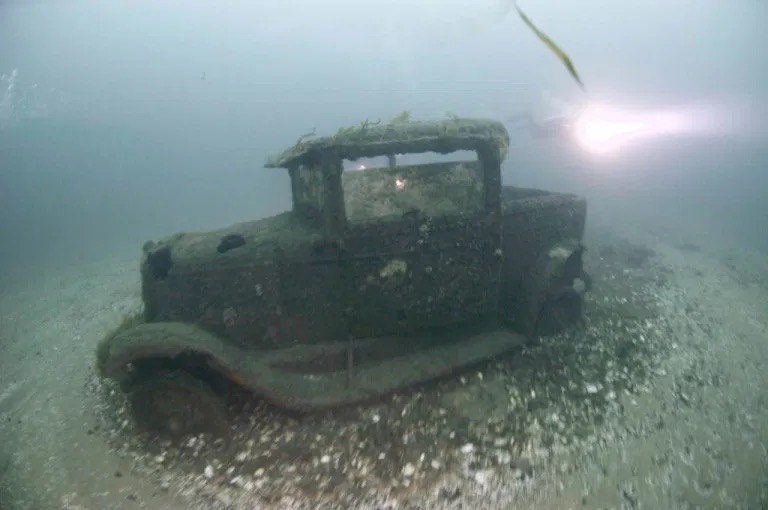 The current can be strong here, pushing you away from the truck. Photo by Chantelle Blanchard
The visibility is not always the best in this area, so the truck can be very easy to miss. The vis does get increasingly better as the temperature drops. At first, you will see just a haze of black, and you will question whether or not it is the truck, until you are pretty much right up to it.
This is a dive that you must use a scooter for, from shore. It is downstream of the park entrance, and the current can be very strong. An alternative would be to drift off of a boat, guessing where to drop (please, no anchors). It is a very delicate piece of history that everyone would like to keep as preserved and as intact as we can keep it. Someone has already taken the emblem from the front of the hood. To quote Save Ontario Shipwrecks, "Take only pictures, leave only bubbles."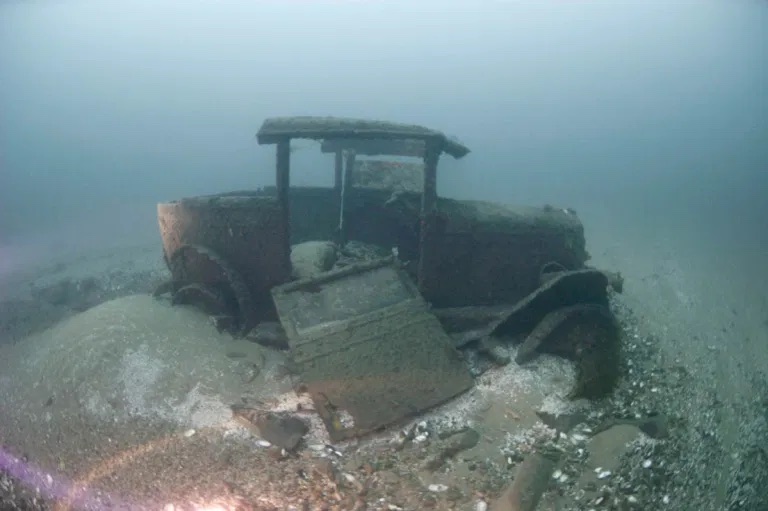 Photo Story by Chantelle Blanchard – Follow Chantelle Blanchard's Diving Adventures @ Facebook