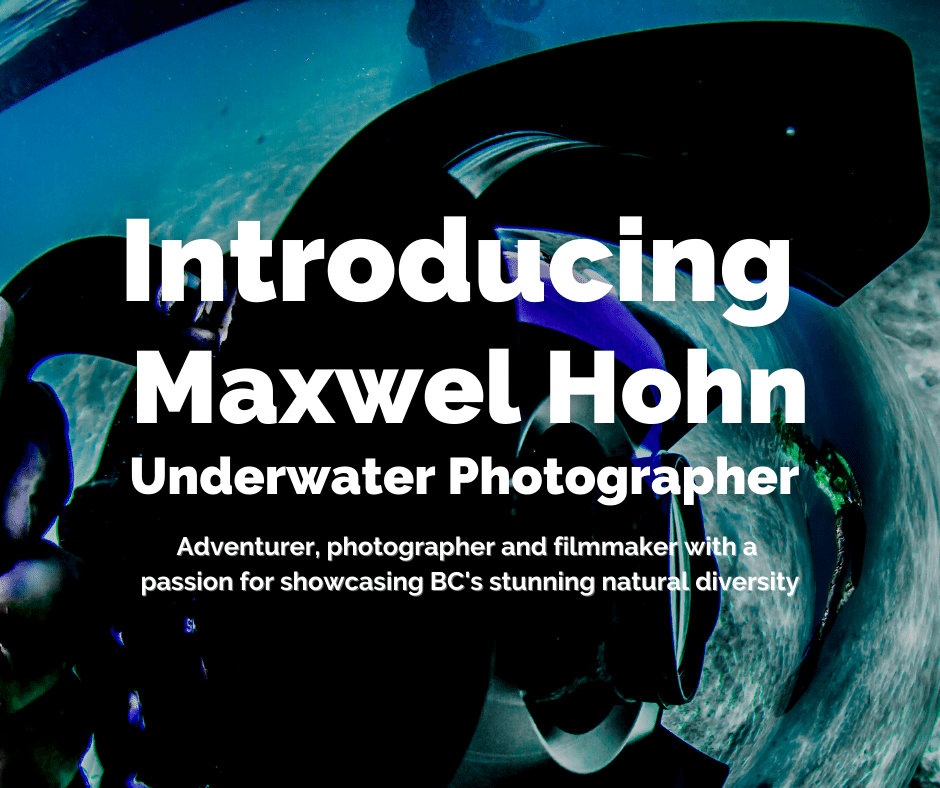 An adventurer, photographer and filmmaker with a passion for showcasing British Columbia's stunning natural diversity, Maxwel grew up on the Sunshine Coast before travelling around the world evolving his skills as a photographer. Honduras, Vietnam, Norway, Greece, The Bahamas, and Tanzania all helped sharpen his skills to become one of Canada's leading nature photographers.
Read The Scuba News Canada's article on Maxwel's latest video "Tadpoles, the Big Little Migration".
Maxwel's accolades include winning Best Of Show at the Monterey Shootout in 2018 and 2019, adding footage to the BBC 's acclaimed Blue Planet series, and helping to better understand the underwater world of British Columbia. In addition, Maxwel instructs unrestricted surface supply and foreign commercial divers' occupational scuba training.
Maxwel is a brand ambassador with Huish Outdoors (Hollis, Zeagle, Atomic Aquatics, Oceanic), a commercial diving instructor, tech diver, cave diver, certified drone pilot, published photographer, and a proud Canadian! Learn more at maxwelhohn.com.