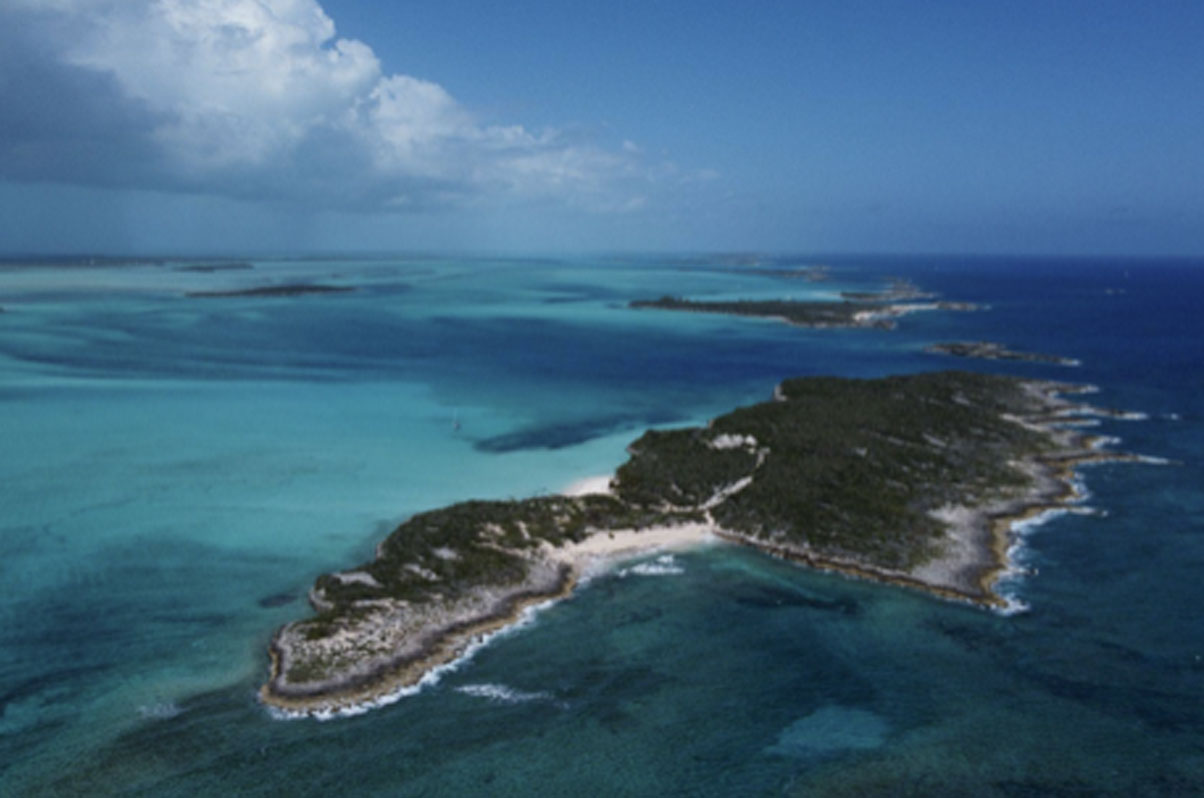 Many of us Canadian sailors want to extend the cruising season and escape the icy water. Sailing the Caribbeans or US coast then becomes very enticing as you can live on your boat year long while exploring new areas. To get down South there are a few options to choose from depending on how long you have, where you are and what's your cruising style.
St. Lawrence River
This is the harder one but is the only route that allows you to keep your mast up if you are a sailboat. The St. Lawrence River is known for its tricky navigation with very strong current along with tidal change. Before getting into this one, prepare yourself. Speak with fellow cruisers and read up on the challenges and rewards of this route. You will get to experience a lot of the East Coast of Canada and the Us along with its landscape. The maritimes are stunning and the people are extremely friendly.
If you are leaving from the Great Lakes you might have to take the Welland Canal which connects Lake Erie to Lake Ontario. There are 15 locks throughout the St. Lawrence Seaway but you might not have to go through all of them depending on your starting point. All of the locks host huge ships and it's really quite impressive to go up or down along with them.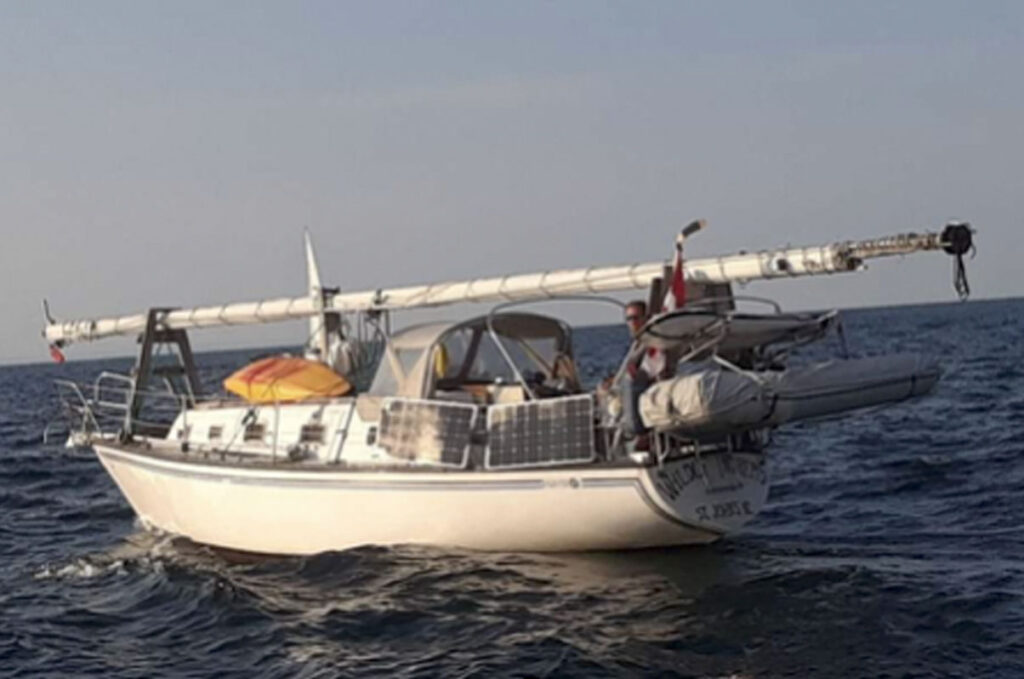 Erie Canal (Oswego Canal)
We travelled through the Erie Canal back in 2019 and are about to go through it once again this fall. We chose this option since we were located on Lake Erie and wanted to get to the East Coast of the USA and the ocean. It being the faster route compared to going around the St. Lawrence River many cruiser recommended it. This year being in the Georgian Bay it still makes sense to use this route. The only downfall is that there are many bridges along this 584 kilometres long route and as a sailboat you are forced to take down your mast. With 35 locks along the canal you will change elevation many times. You enter the canal in Buffalo, New York just after the first lock which is the Black Rock Lock. This is to avoid the treacherous Niagara River's current. It then leads you East to Waterford and into the Hudson River. From there you can put your mast back up and sail out to New York City.
On the other hand if you are located on Lake Ontario you can take the Oswego Canal which is 38 kilometres long with 7 locks. You enter at Oswego, Ontario and come out at Three River, New York on the Erie Canal.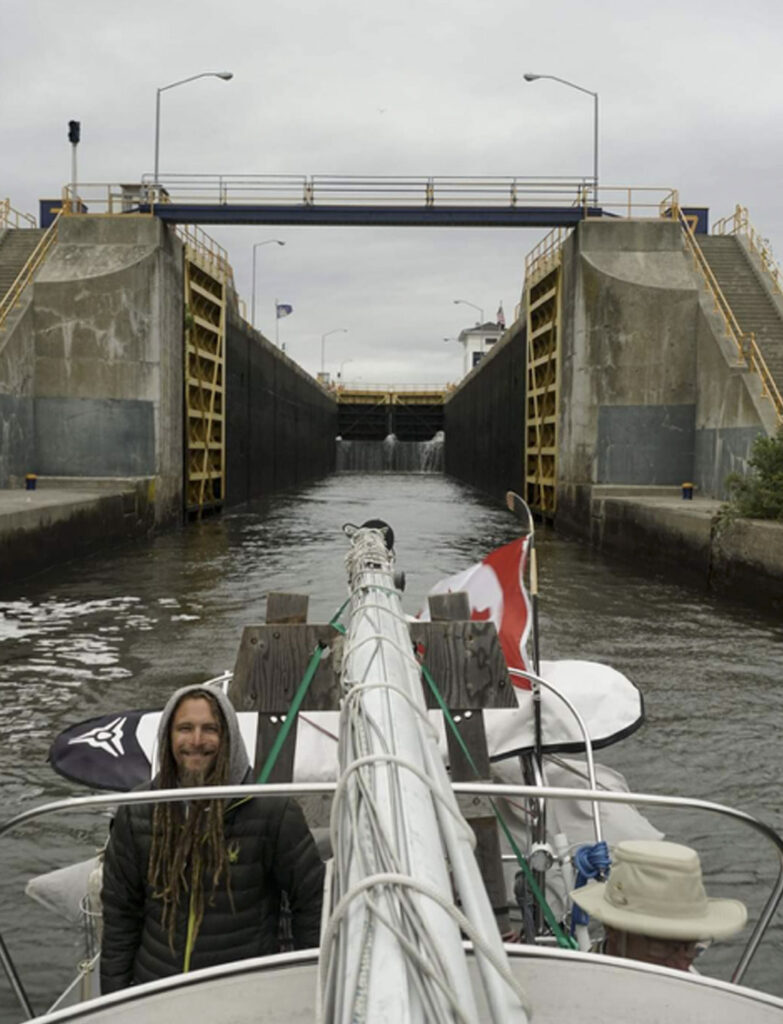 Champlain Canal
The Champlain Canal is your best option if you are located in Quebec as it connects the southern end of Lake Champlain to the Hudson River and eventually New York City. This 97 kilometre long route is much faster than taking the St. Lawrence River. However you will need to take down your mast and put it back on after Waterford, New York. There are 11 locks on the Champlain Canal.
Mississippi River / Tennessee-Tombigbee Waterway
This option can be entered in Chicago on Lake Michigan. You will also need to take down your mast as you will be crossing multiple bridges along the way. It's a long way South from there so make sure your engine is running well, there is also some strong current on the Mississippi River and a lot of traffic to be aware of. From Chicago on Lake Michigan all the way South to Mobile, Alabama it is 2315 kilometres and there are 26 locks.
You will have to travel through the Illinois River, Ohio River, Tennessee-Tombigbee Waterway and the Mississippi River.
All of these options are also part of the famous Great Loop which is a popular bucket list among cruisers. Some travel it without stopping in a half year while others take multiple years in sections. The beauty of all these routes is that you can choose ones which fit your needs and cruising style. And the best part is that it allows you to spend more time on your boat even in the winter. Keep in mind that some locks are free while others aren't. Changes and closures happen from year to year so do your own research.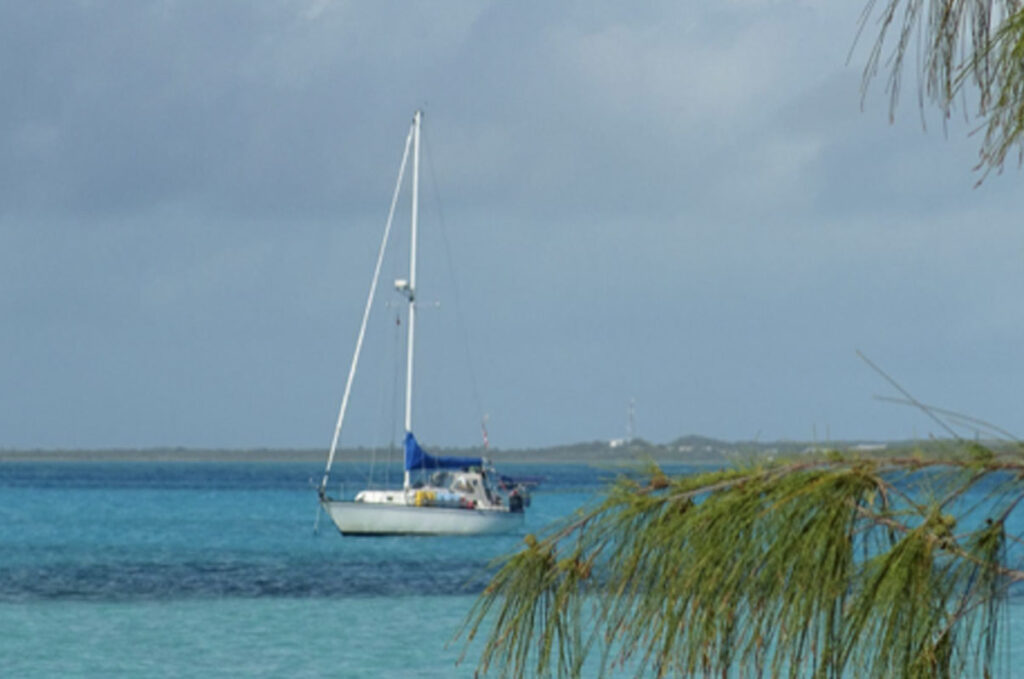 Anne Alexandra Fortin
Cory and Alex share their adventure with weekly videos on their YouTube channel "Wildly Intrepid Sailing" and share stories on their website www.wildlyintrepid.com . Their dream is to travel the world and to live without any regrets.