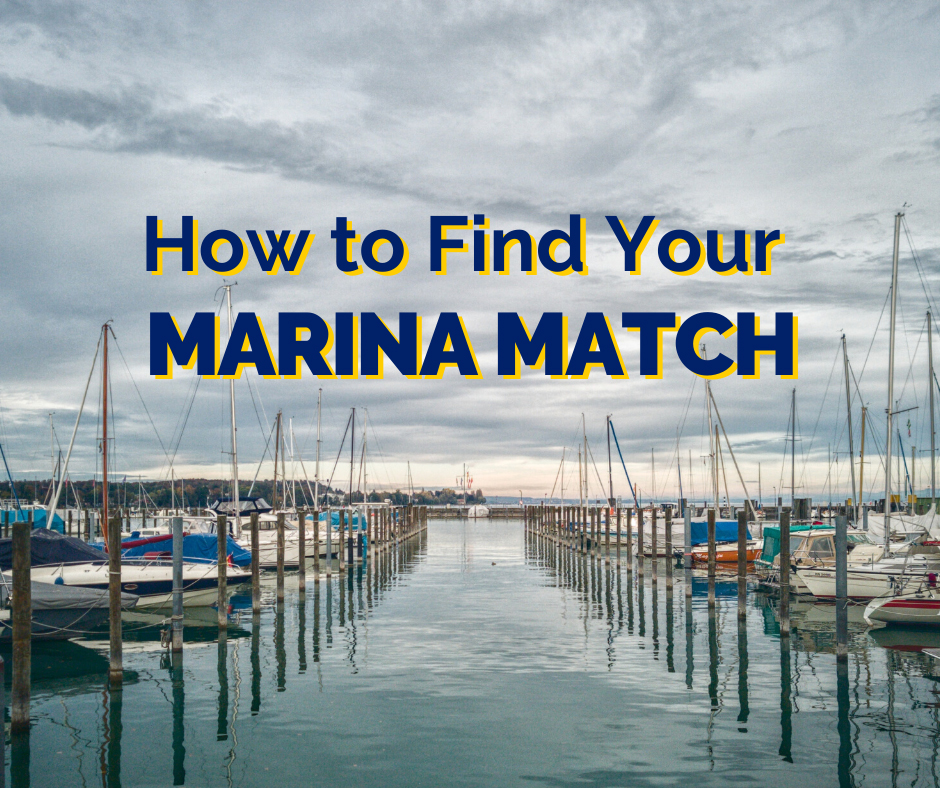 The marina you use has a major impact on your boating enjoyment. They may all seem the same — a place for your boat to dock while you're not on the water — but it's the little details that make a big difference.
That being said, if you do not already have a marina picked out for your boat, now is the time to start the search!
There are many reasons you might be looking for a new home for your boat. Relocating to a new place means finding a new home base, too. Perhaps you're new to boating, having just picked up a great deal at a boat show or elsewhere, and you're new to choosing a marina, too. Or, maybe it's time for a change of scenery. Whatever the reason, here's how you can wade through the many marina options to find the one that suits you best.
Environmental Considerations
The exposure or shelter of the marina can really make a difference in the quality of your experience. Without adequate shelter from wind, waves, and the wash from passing vessels if the marina is in a high traffic area, docking your boat can be a challenge.
It's also an important consideration if you plan to spend time on your boat while it's docked at the marina, especially if you're overnighting.
Another issue with wind and waves is the strain it causes on your equipment, particularly lines and fenders.
Find out more about a potential marina's exposure and typical wave conditions before signing on.
Slip Sizing
Every slip typically comes with a maximum size limit, and if your boat is too big, it just isn't going to work out. In fact, it's often better to have a bit of extra room rather than a just-right squeeze. Width matters, too, to keep your boat from banging up against the dock (especially if you do choose a windy or wavy location!).
When you are researching marinas, find out more about the slips available to you, and pay close attention to the size considerations. It's also important to take a look at how you will navigate in and out of the sip, to ensure you get a spot that works with your boat and your comfort level.
Facilities and Services
This is where every marina is a bit different — and where your budget matters, too. Some people can get by with a bare-bones marina which is truly just a berth and not much more. Often these marinas come at a lower cost, but if you need anything like ice, waste disposal, marine parts, or shower facilities, you're out of luck. Other marinas are full of facilities from laundry to live bait to a lounge for members.
The dockside services and facilities also matter to some people. For example, a site with electricity is important to anyone who needs to plug something in, while others can't enjoy their time at the marina without access to WiFi.
Finally, think about the facilities and services nearby, from the quality of the parking lot, to how close the nearest restaurant, grocery store, or gas station is. You may find that convenience is worth the extra cost.
Operating Hours and Marina Staff
The last thing you want is to finally get a day away on the boat, only to find the marina shut d own when you arrive. Consider the marina's operating hours and how well they work with your own schedule, along with the level of service you need.
Speaking of marina staff, they are people with whom you can expect to interact quite a bit, and while you can't predict how well you'll get along, you should be able to trust them and feel confident in the security they provide. Friendly, helpful staff can make all the difference between a good day or a bad time.
Figure out your top priorities, be it location, budget, services, or something else, and start making your wish list. Wherever you end up, C-Tow is happy to provide you marine assistance services when you leave the marina and head to open waters.