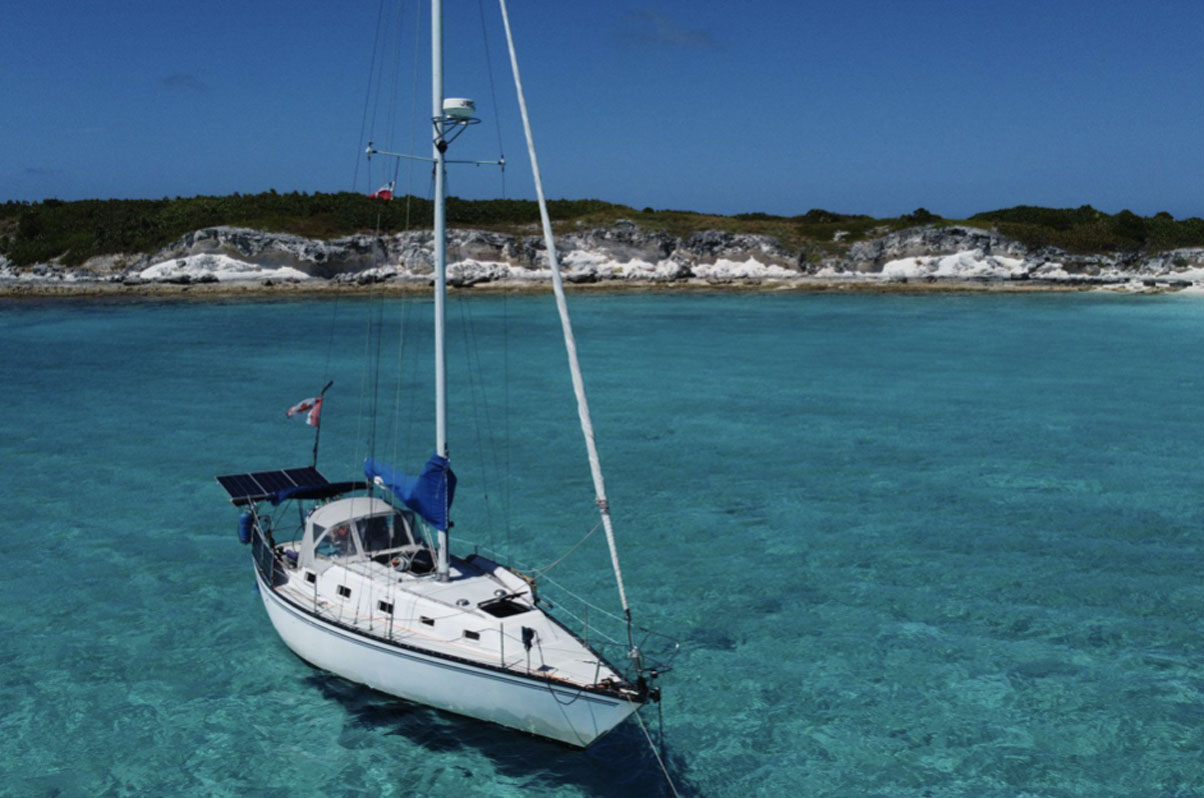 As soon as you hear cruising you tend to think of big yachts, cocktails, white sand beaches and assume it must be expensive. When we got out cruising we quickly realised that this was true for some but a big chunk of cruisers out there actually do it on a budget. It all depends on your comfort level, needs and the boat you are cruising on. We didn't win the lottery and no we do not have rich parents but we make it happen. Let us share with you a few tips for cruising without breaking the bank.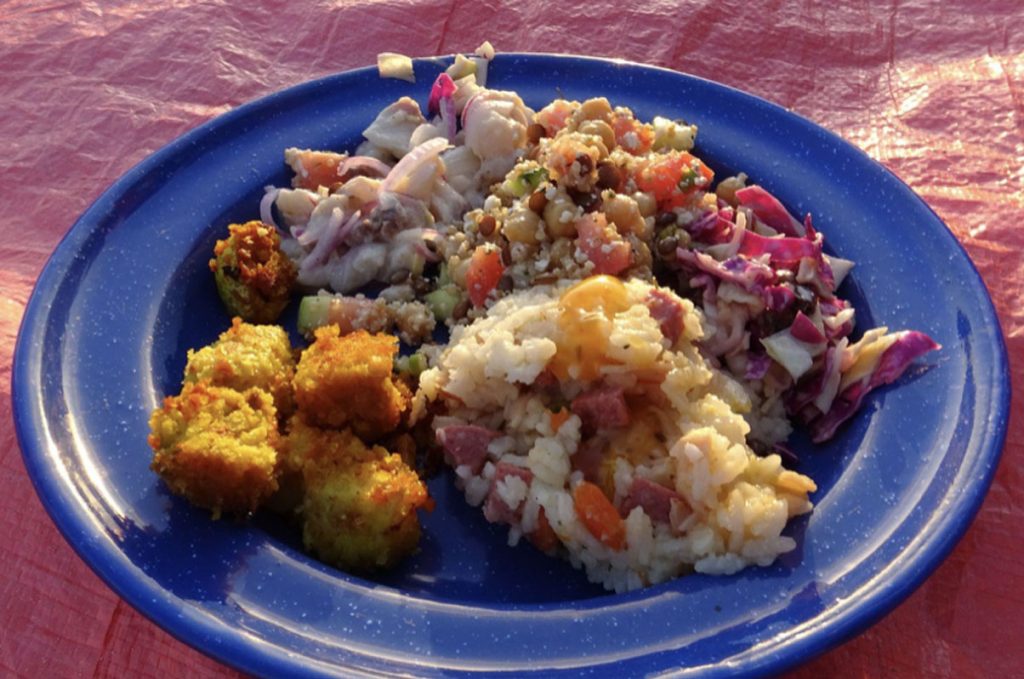 TIP #1 Cooking on board
Going out costs a fortune and will definitely put a drain on your wallet. Plus nothing beats the view you'll have from your private cockpit of the sunset. Food even tastes better and drinks are also much cheaper. You can try cooking with local ingredients and having a moving kitchen allows you to do it anywhere. Don't forget to treat yourself to eating out once in a while so that you can still experience the local cuisine.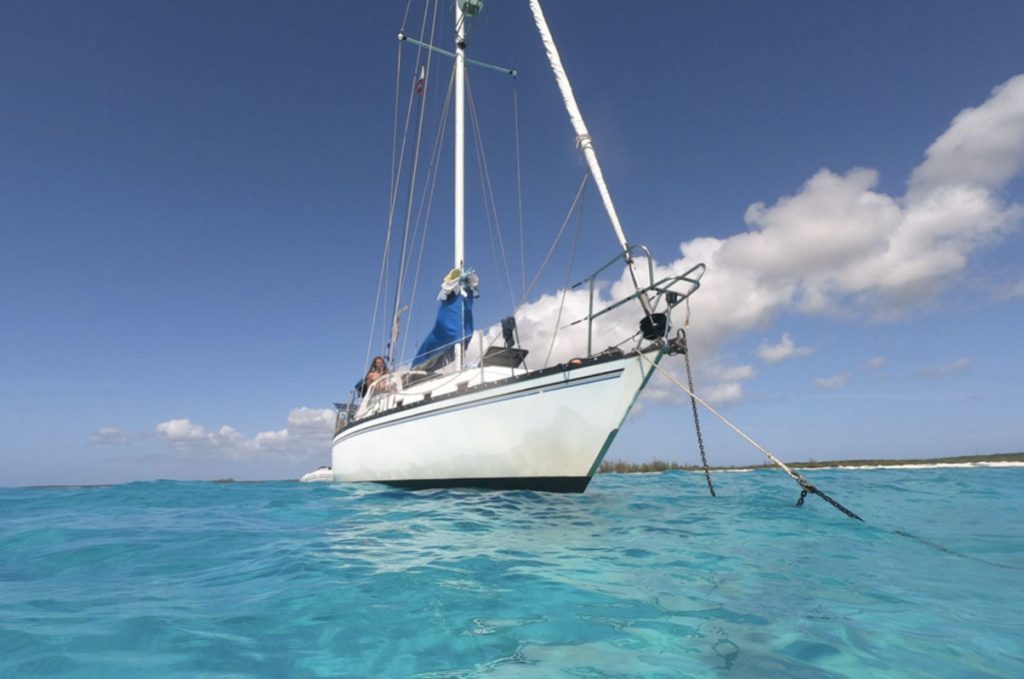 TIP #2 Drop anchor
We could never afford cruising if we stayed at marinas all the time. Transient rates (meaning visitors) can be anywhere from $1-6 per foot for the night and often don't even include power or water. Invest in a good anchor (we love our Mantus anchor) and good quality chain and you will sleep peacefully to then wake up in paradise. It also allows you to visit more remote islands and sometimes you even get to enjoy it all to yourself.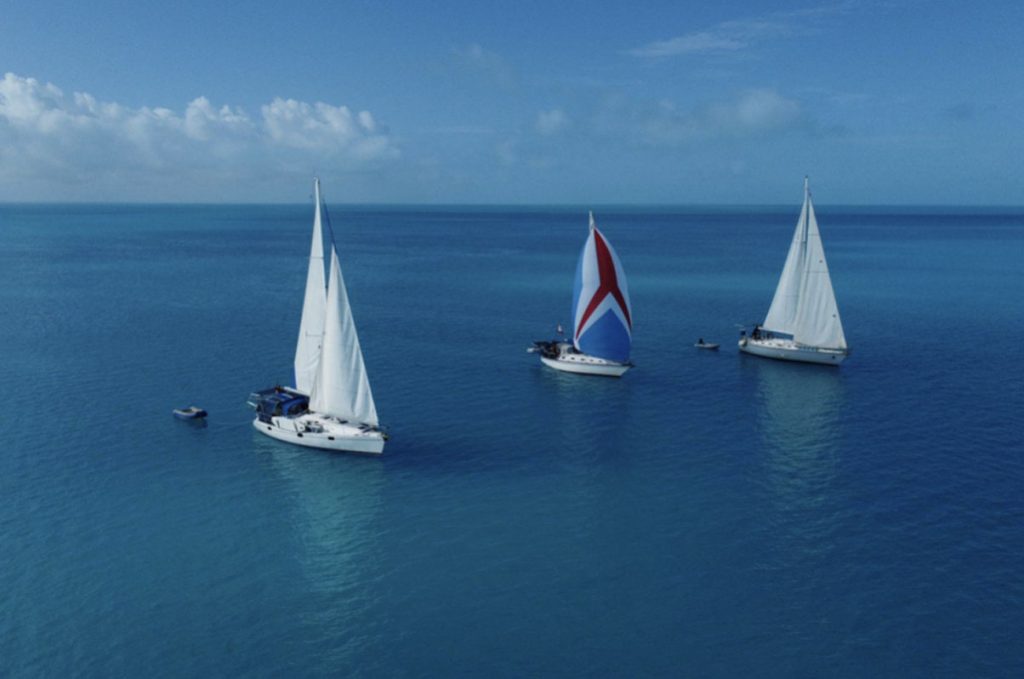 TIP #3 Cheaper than renting
If you can buy a small sailboat like we did, a 1981 Hunter 33, you might even notice that it is more affordable than land life. It is a bigger amount at first but it quickly evens out as you own it for longer or even sell it later on. We don't pay rent, utility, parking and car insurance/maintenance.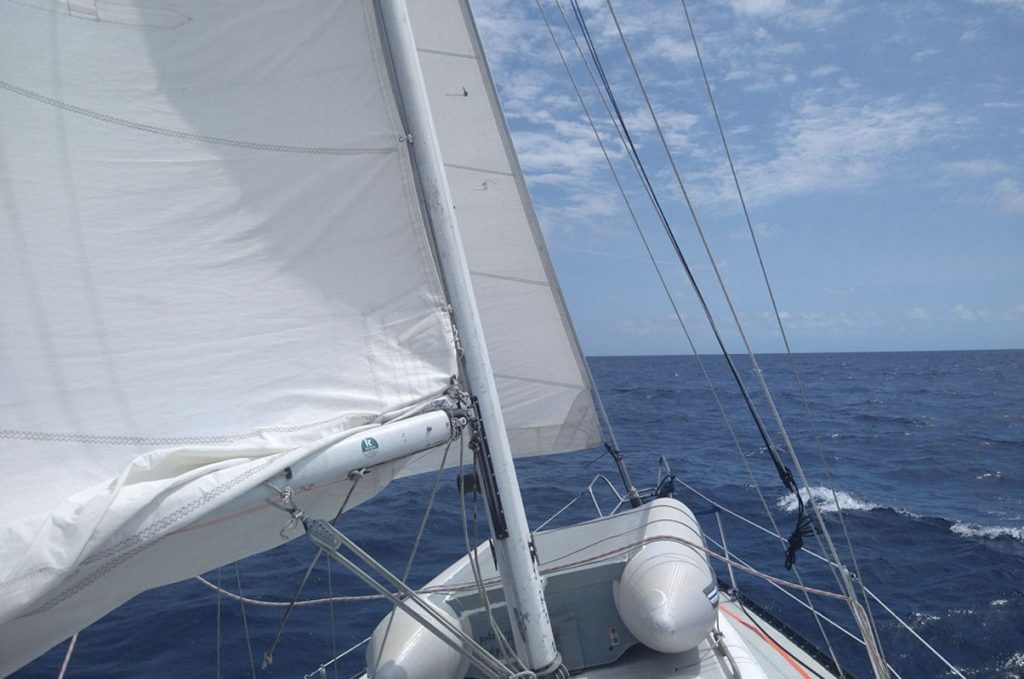 TIP #4 Use your sails
The beauty of a sailboat is that it has sails and gets propelled with wind power which is free and available most of the time. If you have plenty of time try planning your passages with the wind strength and direction. We spent many months island hopping throughout the Bahamas without an engine and if you pay close attention to the forecast you can usually use the wind. Fuel is expensive and even though a sailboat doesn't use much of it you can still reduce your expenses by sailing more often. Even dropping anchor and picking it up can be done under sail.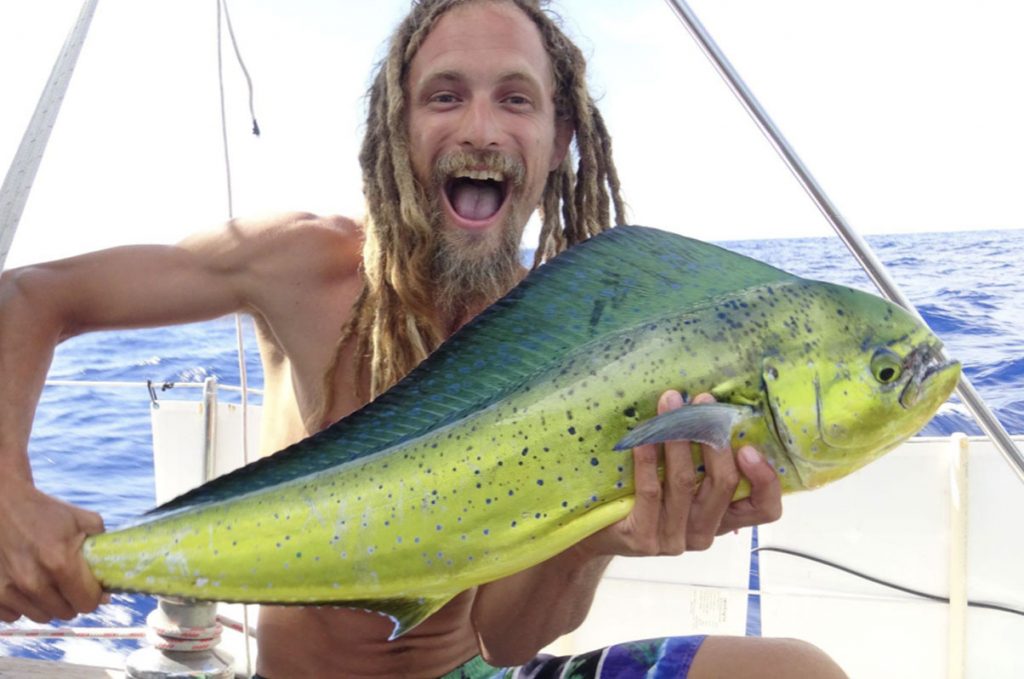 TIP #5 Go Fishing
The cost of fish and meat can be high depending on where you travel to. But if you buy a fishing rod, handline or spear pole you will save tons of money. You don't even need anything crazy fancy or expensive. It also makes for a really fun activity to do and you never know what will be on the menu that evening.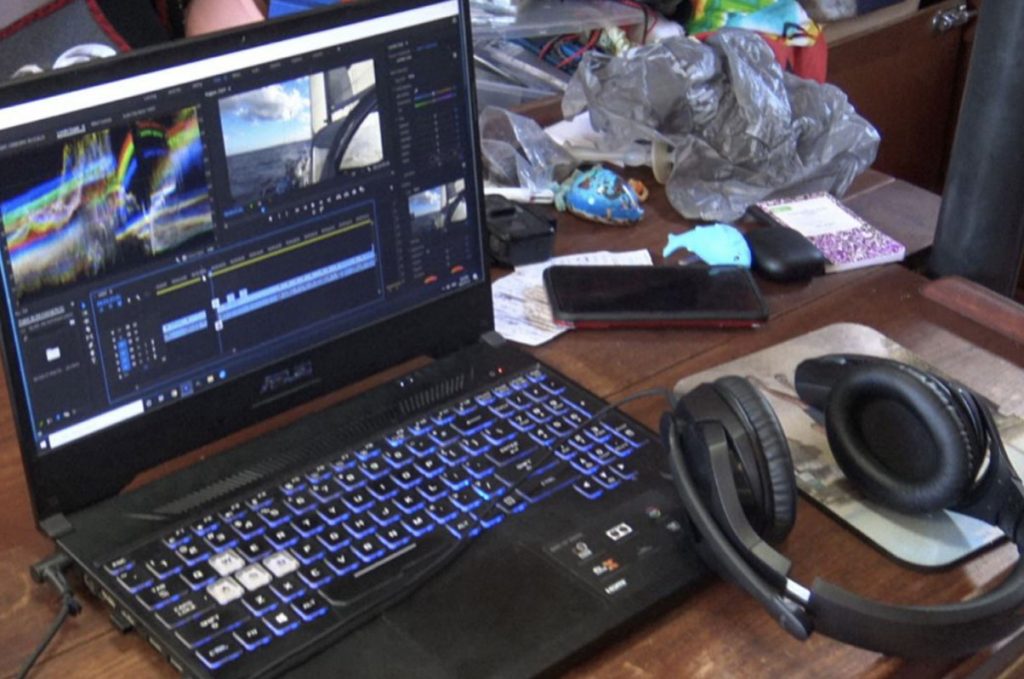 TIP #6 Work from home
There are many different ways of making money while cruising. We write articles like this one, get royalties from books I've written, make videos on YouTube and have wonderful people who donate to support our journey. Some also use skills in trades to help other cruisers in exchange for money. Although so many cruisers are willing to lend a helping hand for free in the cruising community so in general we try to do the same. These are only a few options to earn an income. We've also met so many cruisers with different backgrounds. Some work regular 9 to 5 jobs from a laptop, others teach online classes, do translation, trade stocks, work as they travel (careful with permits) or do charters on their boat.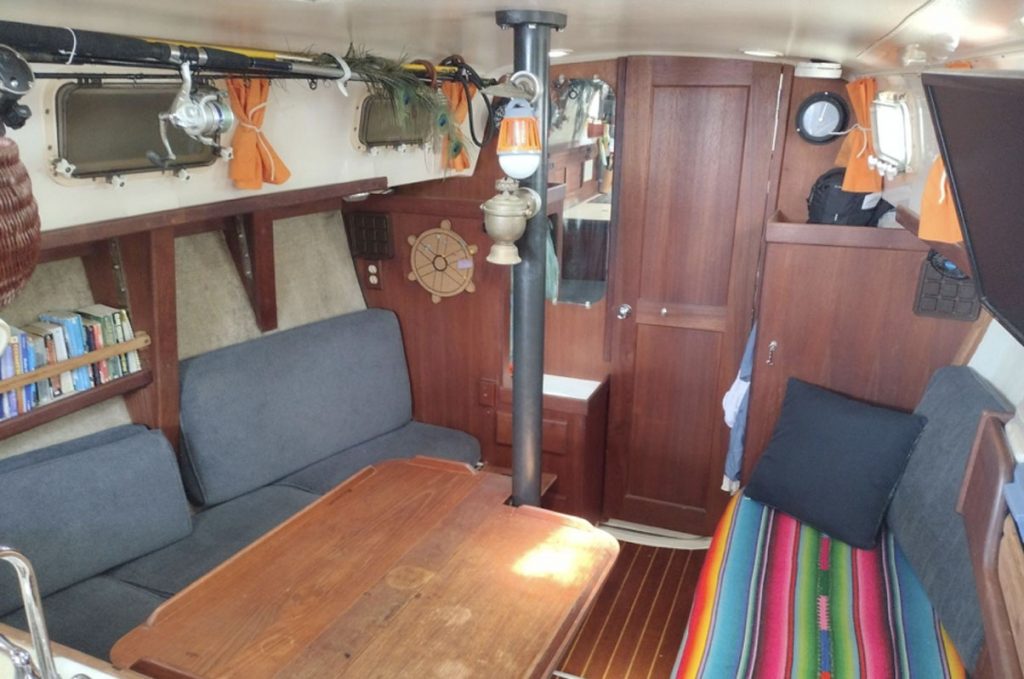 TIP #7 Be a Minimalist
 You can't stash that many things on a boat since space is very limited. So this means you aren't tempted to buy too many things or souvenirs as you cruise. Everything on a boat needs to be compact or have multiple uses. Otherwise it gets abandoned at the next port.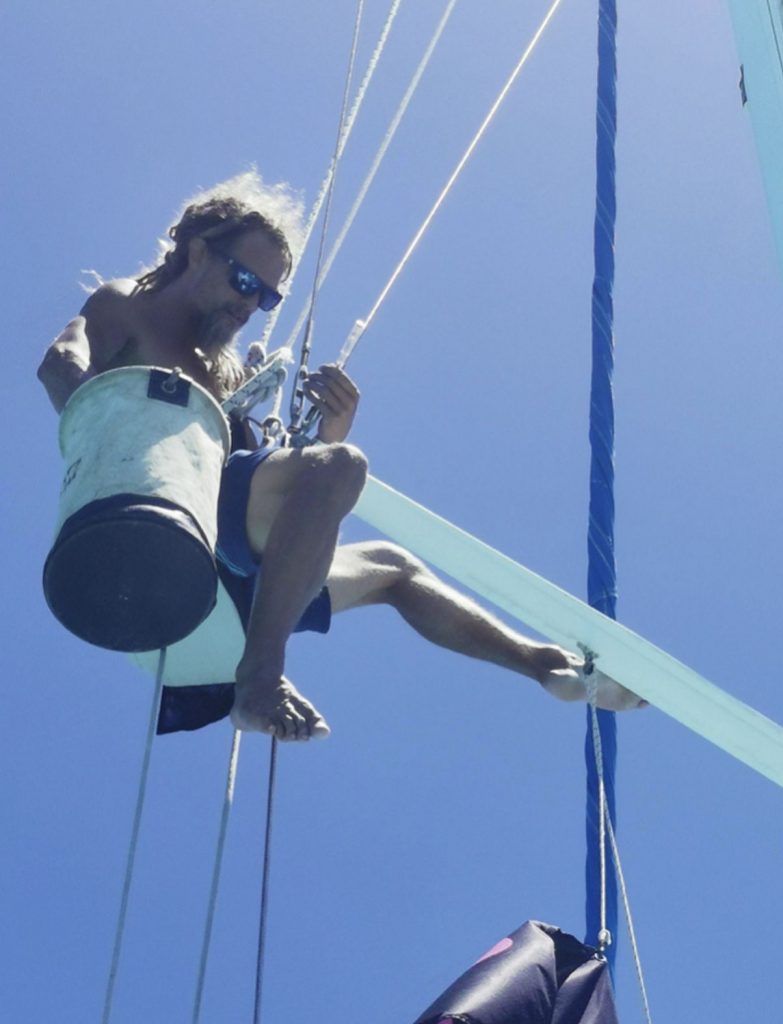 TIP #8 Fix Things Yourself
Hiring someone to repair a boat is expensive and sometimes it's even hard or nearly impossible to find someone to do the job. Instead learn how to fix whatever is broken and how to maintain it yourself. If you don't know how to, simply google it, look it up on YouTube or ask on the radio. The cruising community is wonderful and everyone helps each other. So someone out there might just happen to know how to fix your fridge and if you are good with let's say engines help someone else. That's what makes cruising so unique. We have gained so many skills with everything that has broken and it feels great when you repair it yourself.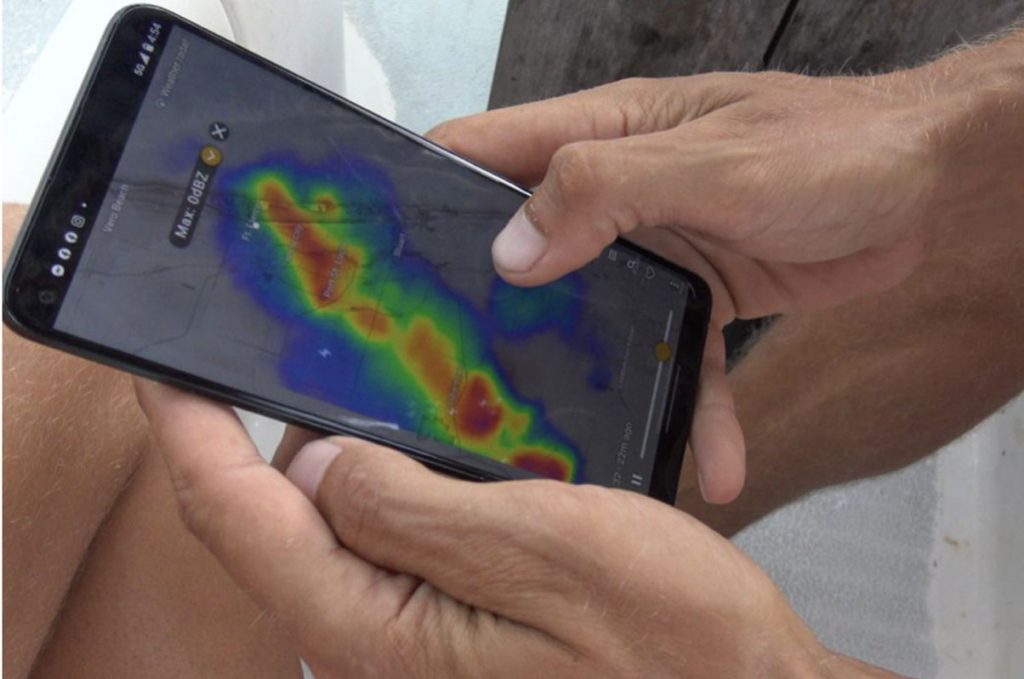 TIP #9 Share a Cellphone
 On land we are very individualist and each has a cellphone and a car which have become necessities. On the other hand if you are spending 24 hours a day with your spouse why not pay for only one cellphone plan. Every little payment quickly adds up over a year.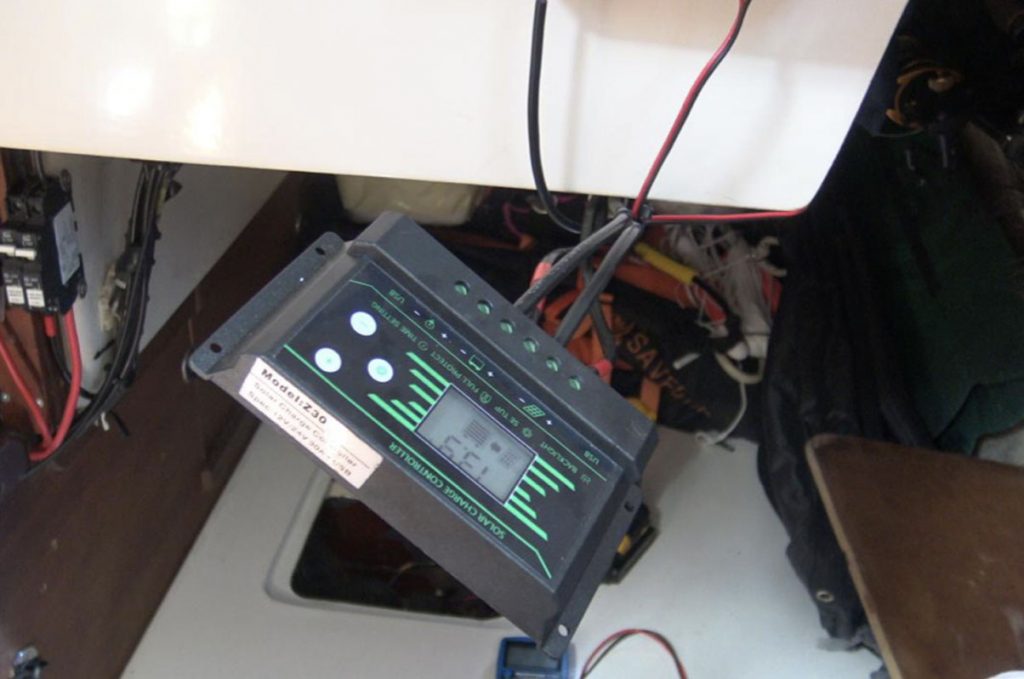 TIP #10 Carry Spares
Things will break on a boat, it's just a matter of time. As you start getting more familiar with your boat, buy a few things that you often have to replace. Having them on board will save you from having to buy them for astronomical amounts on a remote island. Having spares of things that you can't live without is also great like a solar charger or a spare radio antenna (we've had to replace it twice due to lightning).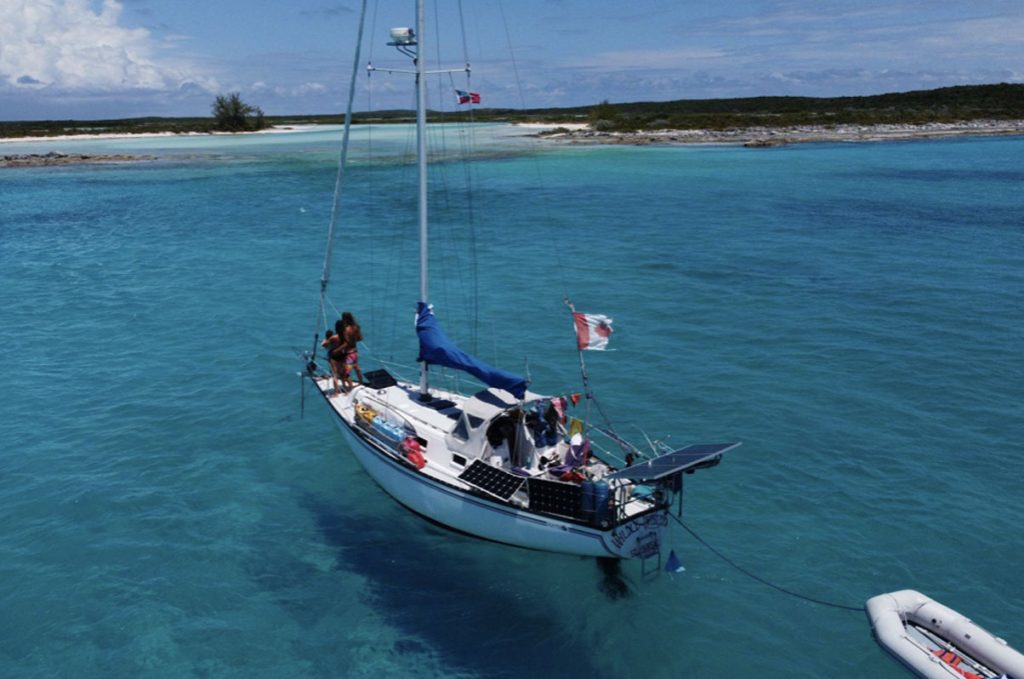 There are tons of ways to save money so that you can afford cruising and remember every little bit saved gets you that many more days cruising. Another great savings is all location, location, location. Some islands are much more expensive like the Bahamas. So we provision food prior to arrival which allows us to sail around for multiple months. Being creative will allow you to live this incredible and challenging life which is called CRUISING. Anyone can do it; it is only a matter of choices! So start planning and get out there because it might just be the LIFE change that you need.
Anne Alexandra Fortin
Cory and Alex share their adventure with weekly videos on their YouTube channel "Wildly Intrepid Sailing" and share stories on their website www.wildlyintrepid.com . Their dream is to travel the world and to live without any regrets.