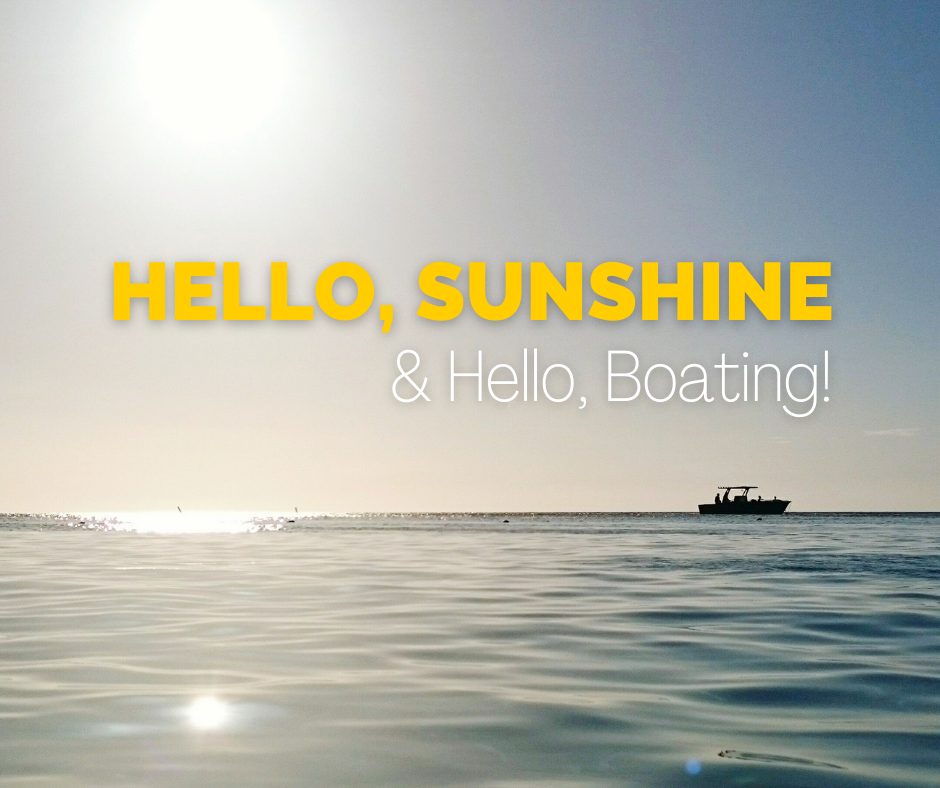 Goodbye cold weather (here's hoping), hello sunshine and hello boating! We know many of you have been working hard to get your vessels ready for the spring launch, if you aren't someone who enjoys year-round boating. For some, this is your first year on the water with a new boat, and you're hoping to see a return on that investment by way of happy waterfront memories.
It's been over a year since we first talked about how COVID-19 restrictions impact boating, yet in May 2021 we're all still navigating a constantly changing landscape. Depending on where you are in Canada, your marinas and boat launches may be eagerly accepting boaters, or on lockdown pending a different public health scenario. If you aren't able to launches soon as you'd like because of COVID restrictions, please know we're all crossing our fingers for an easy return to nautical adventures, and soon.
Whether you are planning a live- and work-aboard summer, a calendar packed with weekend getaways, or simple cruises close to home, you can rely on our network of C-Tow captains to provide peace of mind. From the East coast to the West coast, and Ontario in between, we're proud to do our part in ensuring smooth sailing for all adventures, large and small.
Here's hoping, by the time we write to you in June, that all of us who want to be on the water have found our way there! Until then, know that we're actively monitoring the boating industry and government response to COVID-19, and know that we will be there when you need us.
Yours in boating,
C-Tow