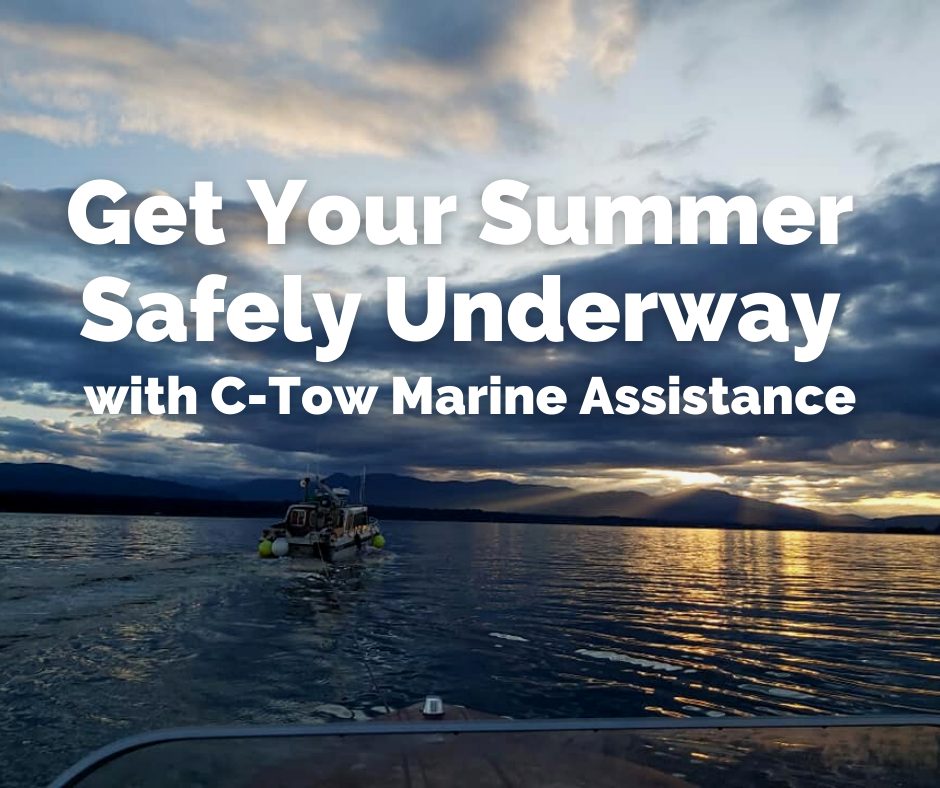 Reprinted from Canadian Yachting
With long summer days stretching out before us, Canadian mariners are looking to enjoy full, free days on the water. But, as Michael Smith says, "When you have a boat, something is going to go wrong."
Michael and his wife Eileen are CPS-ECP members who enjoy the waters of BC's Sunshine Coast. They have learned just how valuable it is to have fast, emergency on-call marine assistance to have peace of mind on the water. Their C-Tow Marine Assistance membership keeps them afloat.
"We swear by C-Tow," Michael shared. "That is the first bill we pay each year at the start of the boating season. We don't even hesitate."
The Smiths first encountered C-Tow while having engine trouble in seas Michael described as 'like a washing machine.'
"We couldn't move," he recalled.
Michael sent a pan-pan call out, and the Coast Guard responded directing the duo to C-Tow.
"They came and got us safely up to Gibsons," he said. They purchased their first C-Tow membership shortly thereafter.
Another boating day, the Smiths were caught in wind with a dead engine again.
"I hadn't anchored the boat," Michael said. "You're kind of panicking when things go wrong."
C-Tow walked Michael through safely anchoring and changing his fuel filter, staying on the line with him through the ordeal.
"He coached me through the whole experience. Meanwhile, they had a boat coming from Gibsons."
Just as Michael was bleeding the air out of the fuel lines, C-Tow arrived on scene, and stayed with the Smiths for a half hour to make sure they were sailing easy again.
"He came all the way to be at our side, and be on the boat. We felt saved… They are your lifeline."
Most recently, the Smiths' boat took on water in rough conditions, with heaving waves and a loose exhaust hose.
"I was down on my knees with water pouring at me," Michael recalled.
Eileen stood up and saw the C-Tow boat bouncing over the waves toward their vessel, something the couple described as 'the best sight ever.'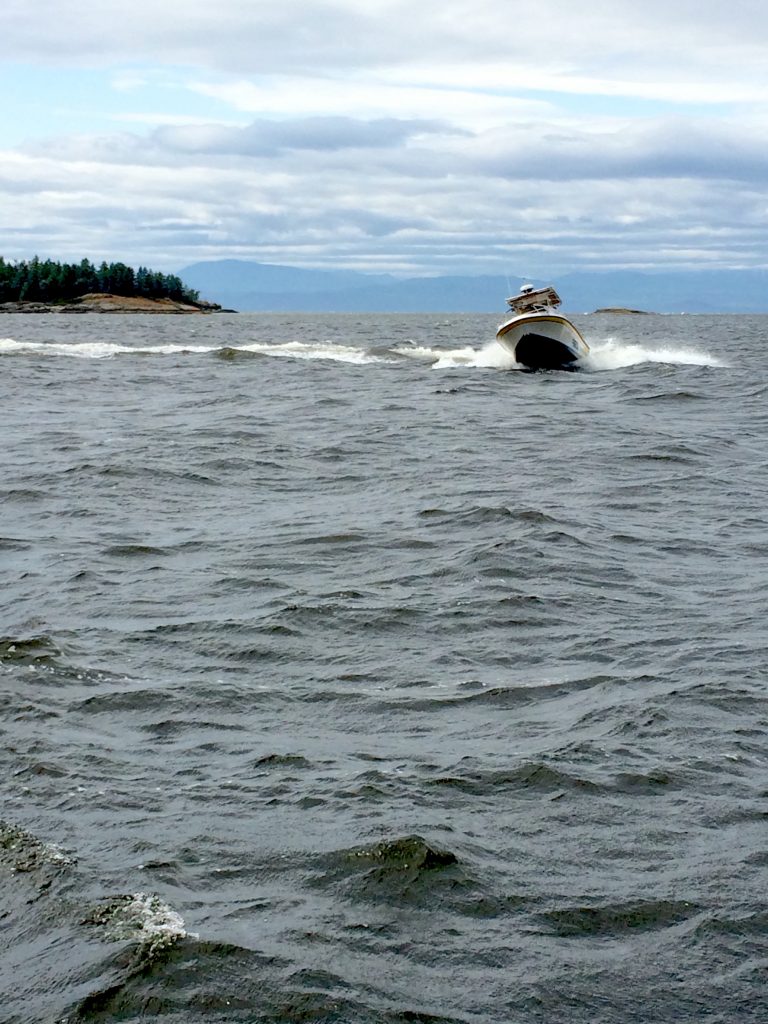 "We can't say enough about C-Tow," Michael declared. "They are there when you're really in trouble. There is a mentality there, that they keep you calm. They'll go to any lengths to get you home safe."
"When our friend bought a boat the first thing we told him was get C-Tow," said Eileen. The couple also recently sold a boat and told the buyer they should invest in a C-Tow membership right away, based on their own experiences with marine assistance in the area.
Now that he has been helped by C-Tow a few times, Michael is more confident on the water, trying the strategies C-Tow showed him in stressful situations.
"They don't belittle you… they say listen, do this. They're teachers as well as a major, major support."
Like the Smiths, all C-Tow members benefit from critical services like fuel delivery, jump starts, minor repairs, fog shepherding and towing. With over 35 years of experience in the industry, C-Tow's commitment to safety and local knowledge is unparalleled.
The C-Tow app offers marine weather and tide updates, real-time weather reports from other members, and one-click assistance with GPS location. C-Tow members also have access to an extensive deals and discounts network, and a discount at our marine store.
It all comes at a cost that is less than an insurance deductible. CPS-ECP members receive a 25 per cent discount with C-Tow Marine Assistance, making this valuable marine assistance that much more affordable.
Learn more about C-Tow membership and assistance plans here.