How can one choose a sailboat when there seems to be thousands of them. There have been so many builders over the years as well as many more custom made boats that it can be overwhelming to pick one. This is exactly what happened to us when we first started shopping around for our sailboat. It can be comforting knowing with so many different types of vessels your perfect boat is bound to be out there. Plus if you really enjoy sailing, it most likely won't be the last one. We learn what we really want as we sail. We'll try to give you a few pointers to make the search more enjoyable.
What do you want to do with it
First decide what is the purpose of your boat. Is it only going to be used for day trips, are you planning a year abroad, do you want to live abroad, will you be island hopping or crossing oceans. All these are very important questions to answer.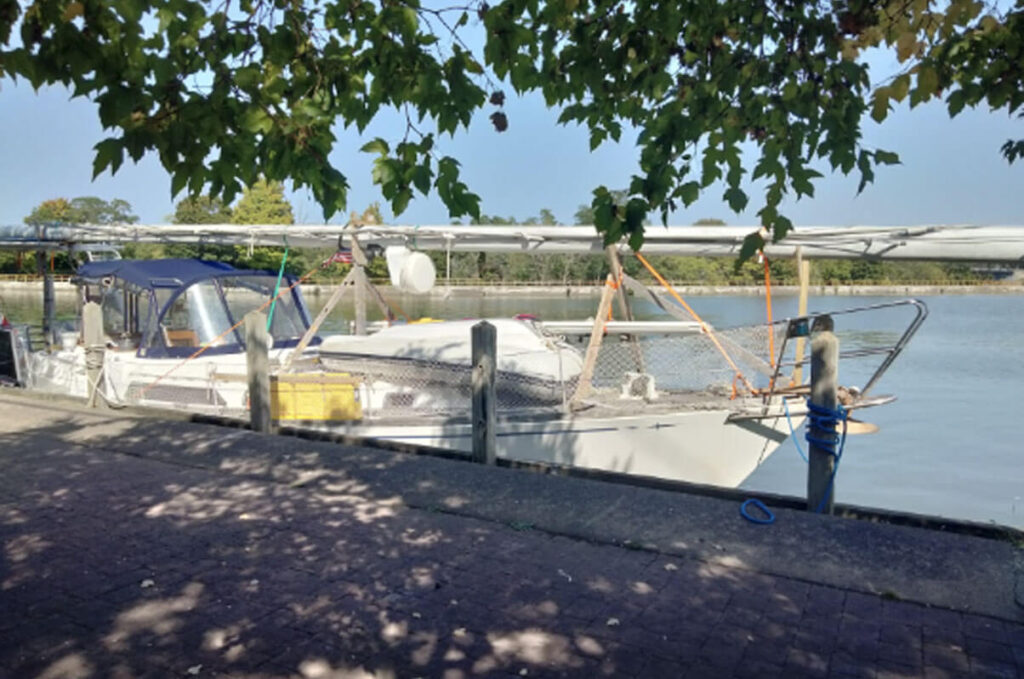 Size
For small day trips with most of it's time spent at a marina you don't need anything huge. A 25 ft and under would be just fine since you do not need the living space below deck.
Everyone's comfort level is different so go visit many sailboats to find the right size. The same length of vessel in a different make can feel much more spacious.
If you want to liveaboard you might want to consider a 30-40 feet sailboat. We started off on a Hunter 33 and just recently upgraded to a C&C Landfall 43.
Where are you planning on sailing
The size of a sailboat will greatly impact how much water storage and how big of a fuel tank it has. If you will be travelling near civilization and have easy access to water and fuel there's no need for big tanks. However if you visit more remote areas or cross oceans you will have to consider a larger vessel to accommodate bigger tanks. On our Hunter we had 48 gallons of water and 19 of diesel which was great for cruising in Canada, the US and the Bahamas. Now with 160 gallons of water and 65 gallons of fuel it allows us to go further.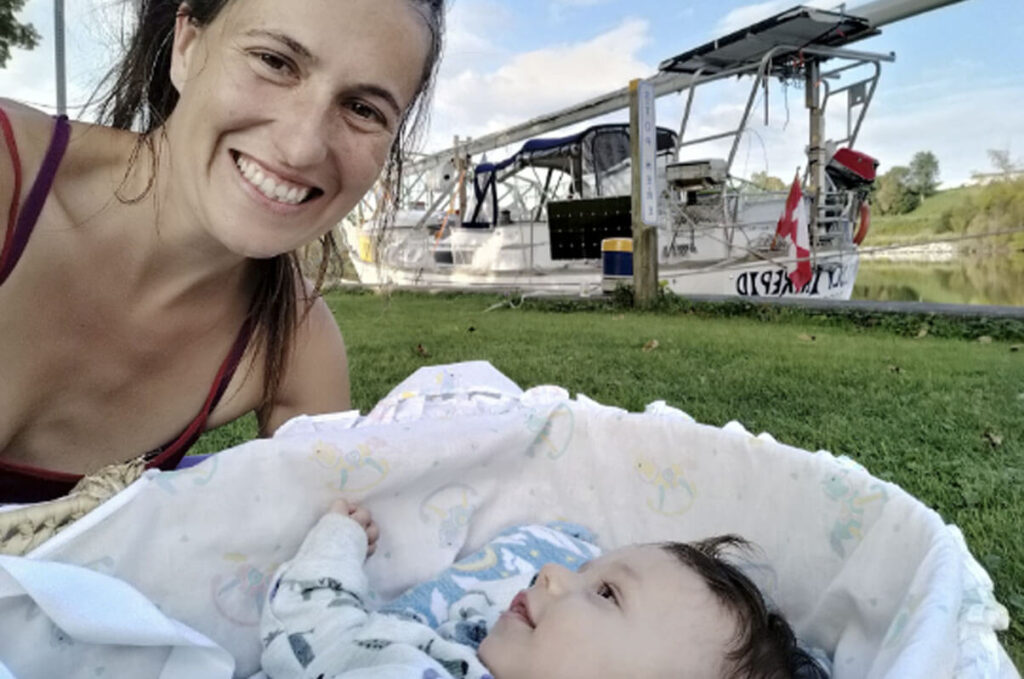 How many people
Of course crew size also may make your size and layout needs vary greatly from one family to another. We have met larger families under 30ft and couples wanting more space in a 40ft cat.
Most sailboats will have a v-berth at the bow to sleep in and potentially an aft quarter berth. That's what we had in our 33 ft sailboat. As you go up in size you will can gain an aft cabin and maybe a standing shower. With a centre cockpit it gives you a full master bedroom in the back. Some have two separate berths in the aft and one forward.
Sailing or motoring
There are various types of sailboats. Some are more racers and others cruisers or bluewater. Lighter boats will do better in light wind sailing meanwhile heavy boats will be much more comfortable in rougher weather while having trouble moving in light wind. Some are motor-sailers which means you'll be motoring more than sailing most likely. Look at the design of the keel. Fin keel will manoeuvre really well compared to a full keel for example. While a full keel will normally handle rougher weather.
Layout
This one is very personal. How much headroom do you need? Do you need a separate shower or is it fine to shower while sitting on the toilet. Center cockpit versus aft cockpit really changes the layout. What shape of galley (kitchen) do you prefer?
Budget
This one will define which ones you can afford. Keep in mind that maintenance costs and marina fees increase drastically as you jump in size. Even if you are like us and prefer to anchor out at one point you'll need a marina or a haul out. So don't spend all your money in the sailboat but keep some for upgrades and fixing things. Things will break, even on newer sailboats. Expect about 20% of the total cost of your boat to go into maintenance, repairs and some upgrades per year. At least until you get the vessel the way you want it (which for us never seems to happen).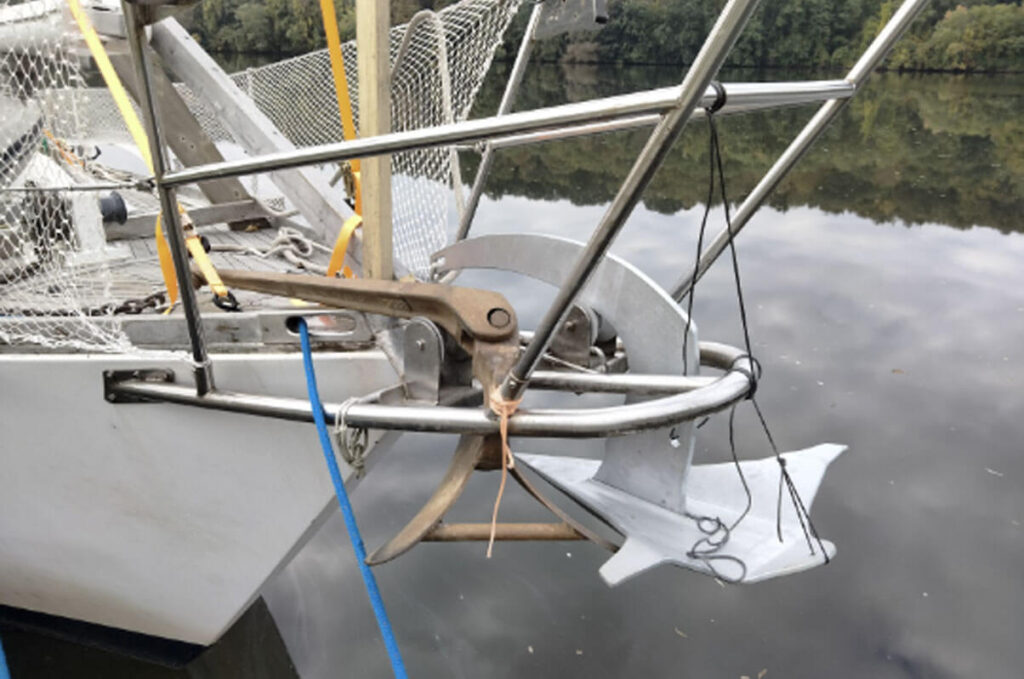 There are many things to think about when choosing your sailboat. But don't worry you can always change if it's not the right one. My best advice to you is to go visit many sailboats or look at sailboat tours on YouTube. There are just so many options out there. Also don't focus on your forever boat unless you have proven this is the lifestyle you want. Everyone's needs change and so it's expected to grow out of your first vessel. So focus on your next few years and get a vessel that will work for that timeframe.
Anne Alexandra Fortin
Cory and Alex share their adventure with weekly videos on their YouTube channel "Wildly Intrepid Sailing" and share stories on their website www.wildlyintrepid.com . Their dream is to travel the world and to live without any regrets.