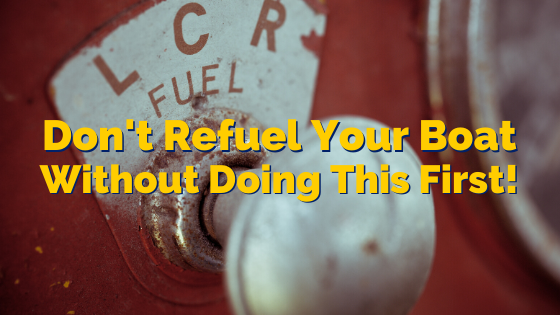 If you're squeezing in the last few days on the boat, enjoying year-round waters, or thinking ahead for next year, remember that though boat fuelling might seem like a routine procedure, it's actually a situation where a lot of serious accidents can occur. It's important to always be aware of, and regularly review, safe boat fuelling practices.
BEFORE FUELLING
Avoid refuelling at night, and if you have to fuel in the dark, only use electric lights. 
Make sure that there are fire extinguishers or other firefighting appliances and methods available.
Keep passengers off the boat.
Just like with automobiles, keep smoke, matches, lighters, and other potential ignition sources well away from the boat. 
Turn off pilot lights, engines, fans, fuel valves, and anything else that might cause a spark.
Close doors, windows, ports, and any other hatches or openings to keep fumes out.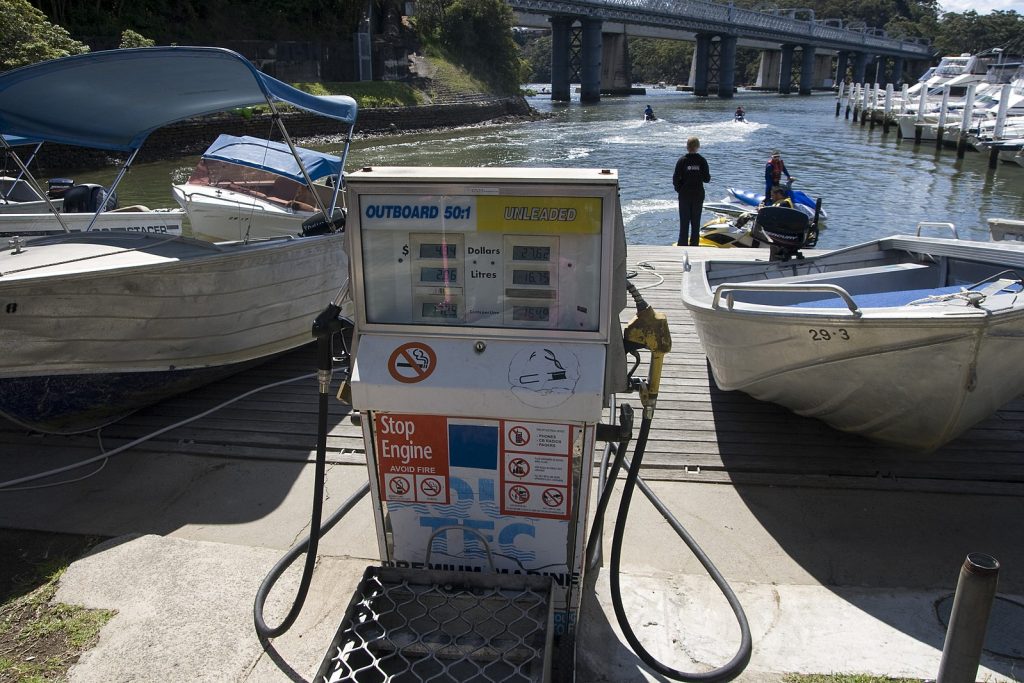 WHILE FUELLING
Keep the nozzle open with your hand, rather than locking or jamming the trigger open.
Keep the nozzle in contact with the fuel tank opening, to prevent static sparks.
Fill the tank slowly, using a cloth to catch any spills or drips. DO NOT OVERFILL.
Lift the hose to drain any remaining fuel into the tank, and clean up any spills.
AFTER FUELLING
Open the hatches and openings you previously closed.
Wait until the boat is free of fumes before starting the exhaust blower, if you have one. Let it run for the manufacturer's recommended time.
Conduct a sniff test for fuel vapours in the bilge and engine compartments. This is where an alarm system is very handy!
Start the engine when you are satisfied that there are no remaining fumes.
Bring passengers back onboard.
Dispose of any fuel-soaked items properly.