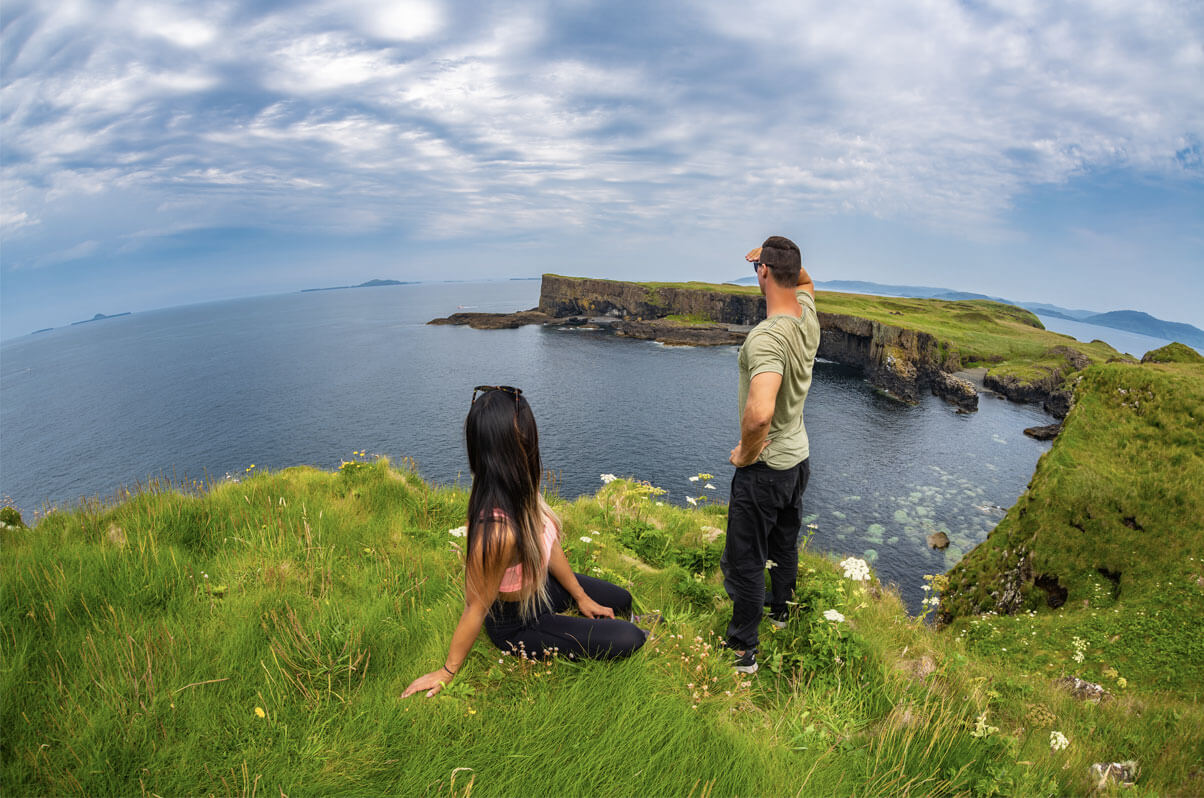 One of my favourite cruising grounds on this side of the pond so far has been Scotland! If somewhere is remote and beautiful, like the areas of Scotland that I really enjoyed, it's going to have its own set of challenges. Maybe that's what makes it even more special. If you're not willing to take the risk, then it's not yours to enjoy!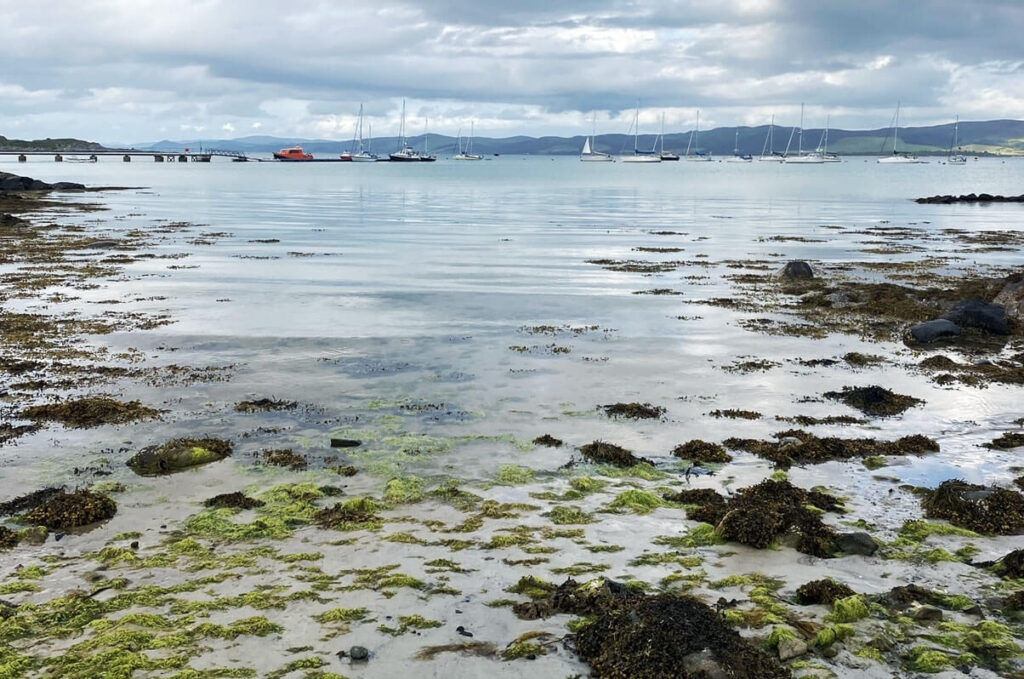 If sailing north from Ireland to Scotland like we did, your first stop will likely be Isle of Gigha which is a fantastic location to be introduced to Scotland. Heading anywhere further than Isle of Gigha could be more of a challenge, given the tides and currents in the area. The currents were unlike anything we had experienced before. Without paying close attention to the tides and currents, they can bring on a world of discomfort. Whirlpools, dangerous standstill waves and currents so strong that even at full throttle, you could be moving backwards. If you passage plan correctly, then you can make it quicker and more enjoyable.
Why I say Gigha will most likely be your first stop, is that sailing from Northern Ireland to Gigha is probably the maximum distance you'd be able to cover under sail before the current switches, and when it does, you won't be going anywhere quickly! There's a lovely pub that has great fish and chips while cooling off with a beer. It's not a bad place to drop the hook or to tie up to the public pontoon at a nominal fee. What else could you ask for after a great day of sailing?!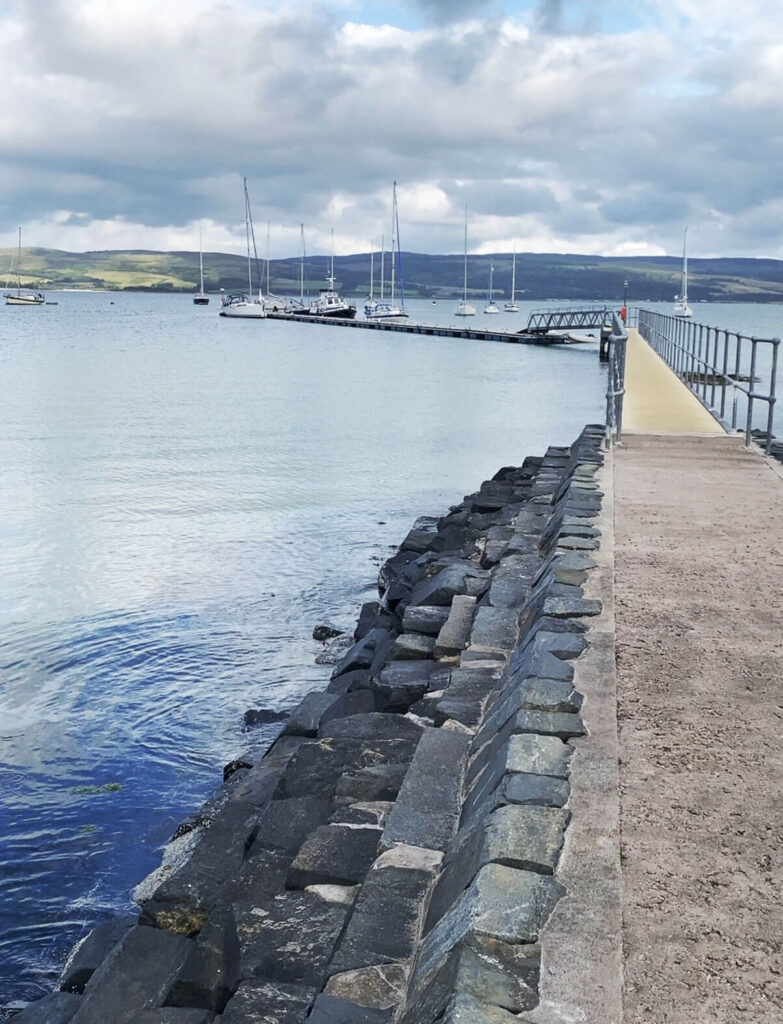 From here on out, the world is your oyster. The Hebrides (both inner and outer) are made up of hundreds of isles that you can literally spend years exploring. There are countless remote and protected anchorages. All you need to do is go with the wind and the tide while aiming your bow to a comfortable point of sail. You'll be able to find an anchorage wherever the wind decides to take you that day.
We headed up further North to the Faroe Islands (more on that in another story) we were strapped for time which led to us motoring more often than we would have preferred to. On our way back from the Faroes to Scotland, we let the wind fill our sails to guide us whichever way she blew that particular day and we dropped the hook in some pretty epic spots. We kept each passage under six hours to keep in line with tidal changes and to be left with enough hours of daylight to roam and explore onshore.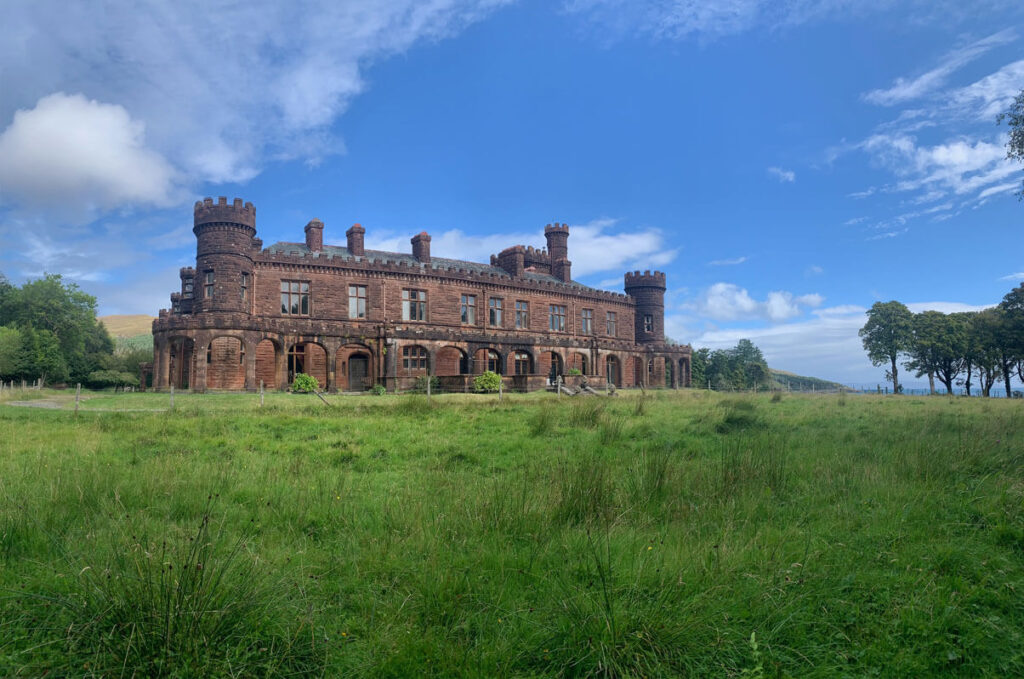 What we found to be the most fascinating was that each time we thought we were somewhere remote without the expectation of really seeing much on land, we'd stumble across old ruins, abandoned castles and even gravestones in the middle of a forest or deserted island.
I was overcome with a feeling of being surrounded by something grand or whimsical. Despite not having much physically around me, I could feel the history, hardships and what once was in that particular location. Just like anywhere else, there are touristy areas with what you'd expect in terms of gift shops, restaurants and such, however, they weren't overcrowded and overly commercialized like what you would typically come across. Scotland will now always be a very special place for me. Maybe I feel more attached to it from a past life, I'm not sure, it's hard to explain but I hope one day you'll have the opportunity to experience Scotland and its immense beauty.
Fair winds and calm seas fellow Sailors!
Travis – Saiing Jibsea
If you want to follow along visually, then head on over to the links below!
Youtube: www.youtube.com/sailingjibsea
Instagram: @sailingjibsea
Facebook: www.facebook.com/sailingjibsea
Patreon: www.patreon.com/jibsea