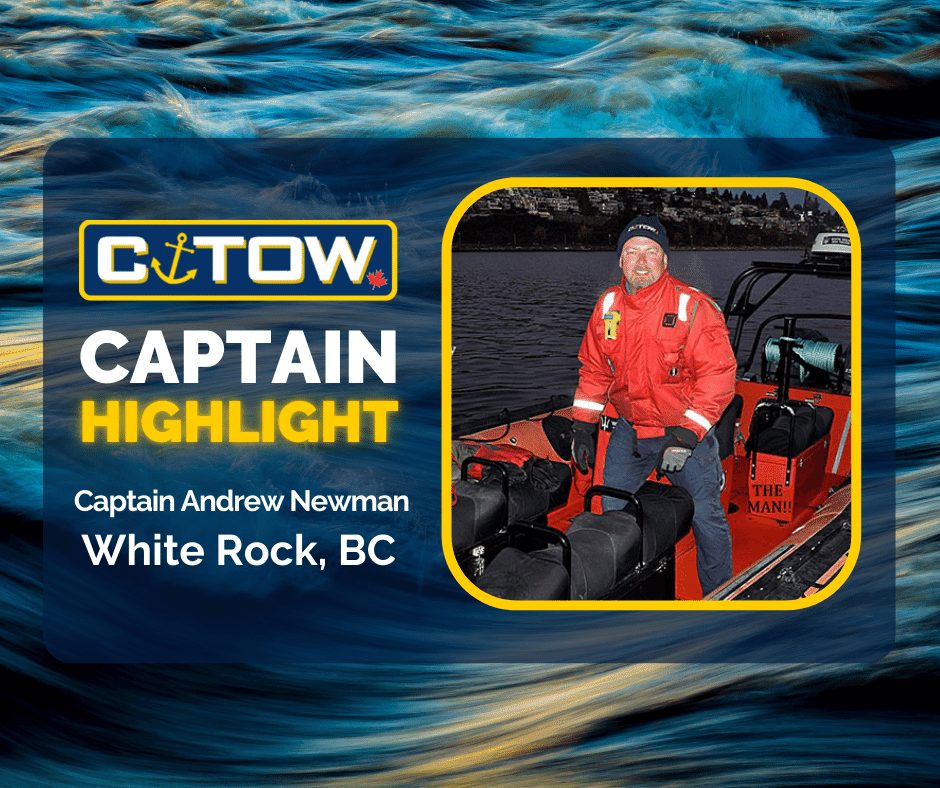 White Rock, British Columbia

Andrew Newman knows a lot about water safety. He served as a rescue volunteer with the Royal Canadian Marine Service and Rescue (RCM-SAR) for a decade.  He also owns and operates White Rock Sea Tours and Whale Watching. In his few off hours, he helps educate his local community about conservation and the environment.
White Rock is Friendly
I live with my wife, our 2 children and our German Shepherd, Chewy, in this small waterfront community south of Vancouver. There's always a friendly face no matter where I go. My area includes White Rock, Surrey, Boundary Bay, Twasawwasen, Southern Georgia Straight and the Southern Gulf Islands.
Favourite Local Destination
There's nothing like setting out for the Gulf Islands. On Saturna Island, we visit the fabulous Lighthouse Pub at Lyle Harbour. The seafood there is incredible. Saturna is also a beautiful island to enjoy kayaking, hiking and camping.
Boats are Part of My Life
I currently have a 27ft Zodiac and a 33ft Polaris. I've been working with boats since 2004, whether it was with the RCM-SAR or my whale watching business.
Joining C-Tow
I saw an ad for a deck hand in Indian Arm, and that convinced me. It was a natural extension of my experience with RCM-SAR. I've improved my boat with tow posts and a thermal imaging camera to better serve our members.
The Captain's Life
It's stressful, but I love helping people. During my four years as a C-Tow captain, I've seen people get themselves into trouble because they're out of gas, they have mechanical problems, or they're lost in fog. Most are locals, making day trips and weekend trips among the Gulf Islands.
Most Memorable Call
Strange things happen. Once I had a call from a 40 foot converted trawler that had lost power on a reef in the Georgia Strait. While we were talking things through over the radio, he suddenly stopped communicating. What was going on? Did he go overboard? No, he was sleeping!
Safety Pays Off
I'm always amazed at how unprepared some boaters are and that they take their safety for granted. Some don't even bother to check the weather forecasts or wear their lifejackets. That's taking huge chances. C-Tow gives you that peace of mind; it's a small investment for a big payoff.