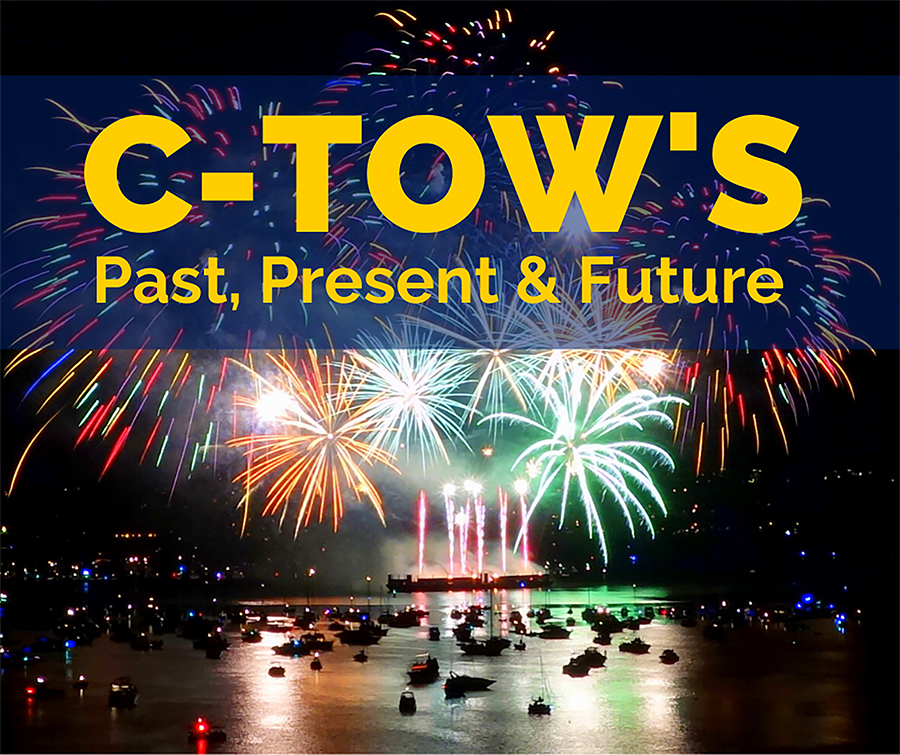 It's hard to believe we are entering a new decade; the 2020s are just off the bow! 2019 is left in the wake, and wherever you choose to navigate, there are fresh new waters ahead to explore and make your own.
For us, the 2010s were a decade of growth. Our C-Tow CEO, Andy Cardiff, took the helm in 2009, moving from municipal government to a role as a C-Tow Captain and then on to his current role of CEO. Since 2009 C-Tow has expanded from five Captains in BC to now boasting over thirty C-Tow Captains across Ontario, Nova Scotia, Newfoundland and British Columbia. 
During the past decade, many of our captains have made big changes as well, to focus on the rewarding and unique career of Canadian Marine Assistance. There's nothing quite like making your living on the water, part of why your local C-Tow captain is eager to help.
We have seen many technological changes over the past decade, with a stronger online presence, a C-Tow Mobile App, AIS, Chartplotters, Wireless Radar and navigating from your smartphone to name a few. We can hardly wait to see what the 2020s will bring.
Our partnerships have grown stronger with organizations like the Canadian Coast Guard and Canadian Power and Sail Squadron. Our membership has drastically increased, thanks to mariners like you who see the value in having an experienced team ready and waiting to help. We're extremely fortunate and very grateful to live in a country with so many extraordinary waterways free to explore and enjoy.
C-Tow Marine Assistance Ltd is piloting into our 36th year and we would like to wish all of you smooth waters and safe travels in 2020.
We're raising a virtual toast to you, our clients, fellow mariners, and friends, with this stanza from Auld Lang Syne:
And there's a hand my trusty friend!
And give me a hand o' thine!
And we'll take a right good-will draught,
for auld lang syne.

Robert Burns in 1788
Happy Boating,
C-Tow Team
Photo by: Stefan Ritt at English Wikipedia