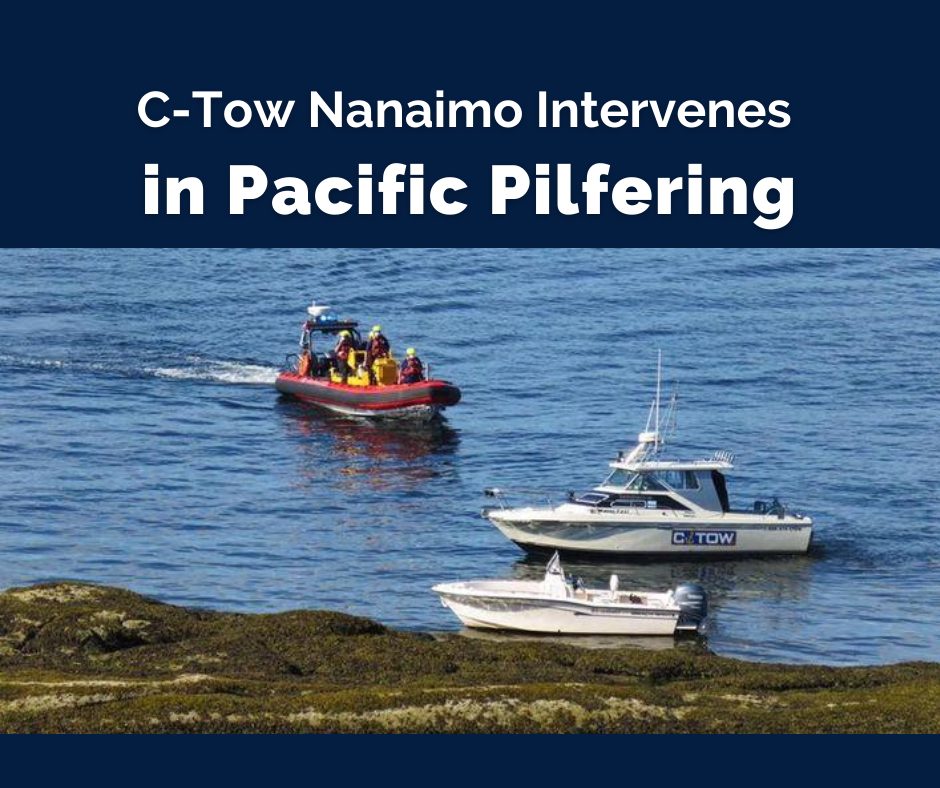 As Nanaimo, BC's Royal Canadian Marine Search and Rescue Station shared on their Facebook page, "We never really know what we are going to see when we respond to a call." The same is true for C-Tow captains! On August 17, both C-Tow Nanaimo and the Nanaimo Search and Rescue responded to a call that turned out to be a bit more dramatic than expected.
Search and Rescue received information that a boat had run aground on a reef near Gabriola Island, with potentially injuries.
"We got out there as fast as we could and saw the boat sitting up on the reef outside of Taylor Bay," they shared. "As we approached we saw C-Tow coming in as well and then we saw an individual standing on the reef."
This is where the story takes a turn. Rather than showing relief that help had arrived, the person on the reef took off running.
"He saw our blue lights and quickly disappeared over the reef. C-Tow took care of the vessel and we made our way around to reef to see if the individual was injured. When we got there he had disappeared and the residents on the cliffs above informed us that he swam across the inlet and hid in the rocks."
As it turns out, the crashed boat was in fact a stolen boat, taken from Saltspring Island. C-Tow Nanaimo brought it back to the port, while Search and Rescue monitored the situation.
"It was great to work together with C-Tow," they informed. "We get some basic information when we head out but it is always interesting to see where the tasking will take us. RCM-SAR is a 100% volunteer organization whose mission is saving lives on the water we do not do any form of enforcement."
"Our blue lights mean we are there to help; to save lives and protect property when possible."
As C-Tow Nanaimo says, it's always an adventure…