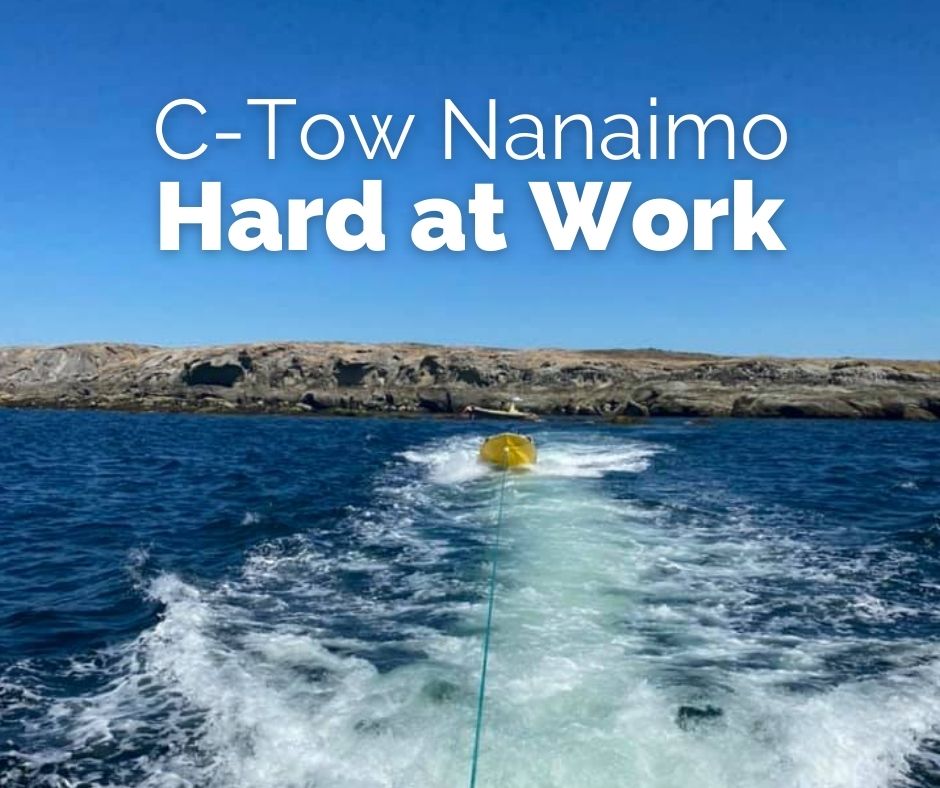 August was a busy month for C-Tow Nanaimo and Captain Evan Hogarth!
On August 12, C-Tow Nanaimo, Royal Canadian Marine Search and Rescue Station 27 and Port of Nanaimo patrol vessels responded to a mayday call at Snake Island. There, they found a swamped 18-foot vessel, plus two adults and a child in the water. 
SAR retrieved the people in the water, while C-Tow Nanaimo handled recovering the boat.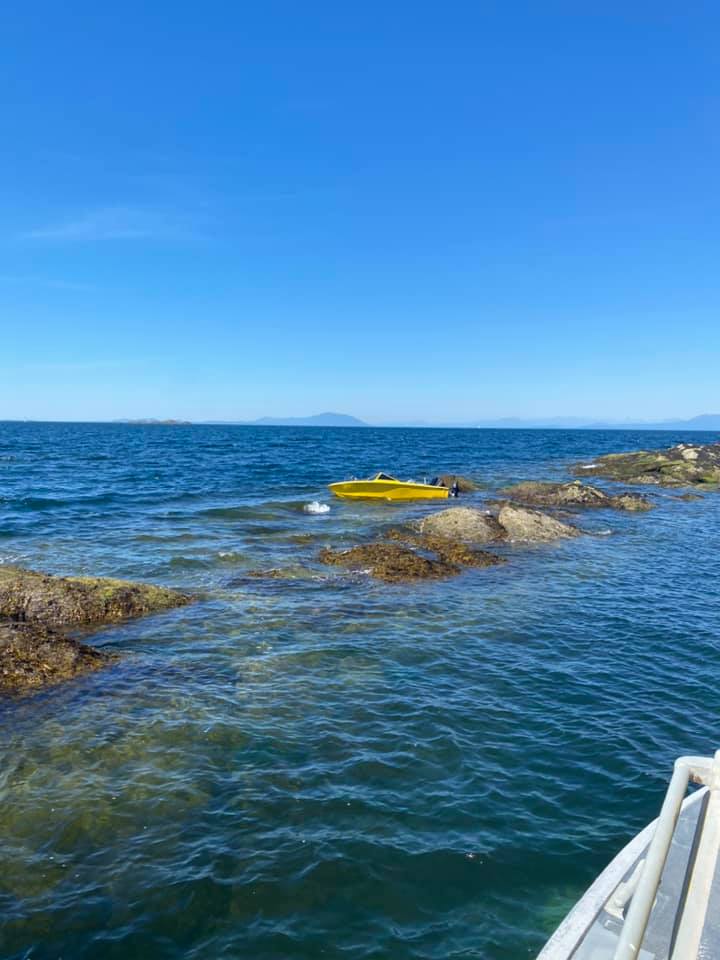 "Kudos to all involved and the boats operator for having the necessary safety equipment including PFDs, and quickly calling Coast Guard radio after getting swamped and beaching his vessel on the nearest piece of rock," shared C-Tow Nanaimo. "Immediately after the rescue of the three people, both C-Tow Nanaimo boats were on scene with a quick salvage of the stricken vessel. Within an hour of the incident, the boat was safely back on the trailer with its relieved owner."
Just a few days later on August 15, a 30-foot chartered boat with 14 people aboard ran into trouble in Pilot Bay, taking on water. They sent out a mayday call, which was received by the Joint Rescue Coordination Centre and further dispatched to RCM SAR 27.
C-Tow Nanaimo responded quickly, along with the SAR unit. A BC Ferries vessel deployed a rescue boat, the Coast Guard attended with a hovercraft, and three other nearby vessels responded too. Meanwhile, the Gabriola Volunteer Fire Department staged at a nearby beach. 
According to RCM SAR 27, the quick response by various agencies and vessels of opportunity facilitated an injury-free rescue.
As for the boat, the C-Tow Nanaimo crew installed a high-capacity pump to prevent it from capsizing, before towing it to Stones Marina to be hauled out. It turned out that the back of the stern drive was broken, allowing water into the bellows.
"We managed to save the 30 foot charter boat from sinking, preventing pollution and further damage. This was a great response and outcome to this marine emergency."
Quick action and cooperation got these boats and passengers to safety. If you're ever in trouble on the water, know your emergency contact numbers, and keep the C-Tow dispatch number handy: that's 1-888-419-CTOW!