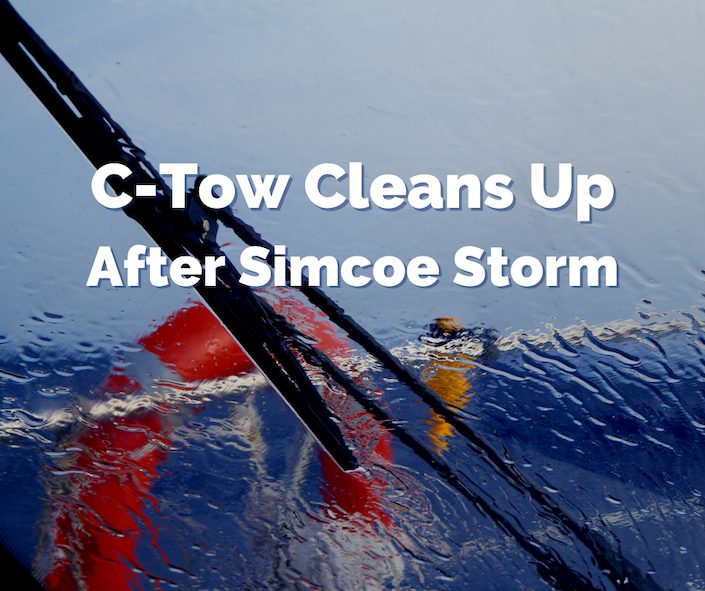 Driving rain and heavy storms moved through the Simcoe, Ontario region in early August, knocking out power to many residents and scattering trees and other debris. In Barrie, an astonishing 90 millimetres of rain fell in one day, breaking the 25-year record for rainfall in a day.
With warnings of severe thunderstorms, and even a tornado watch issued on August 3, it was not a good weekend to be out on the water.
And, unfortunately, it was not a good weekend to discover the effects of a storm on one's boat. Captain Craig Russell of C-Tow Port Severn was hard at work once the storm cleared, re-floating numerous sunken boats and bringing them back to port.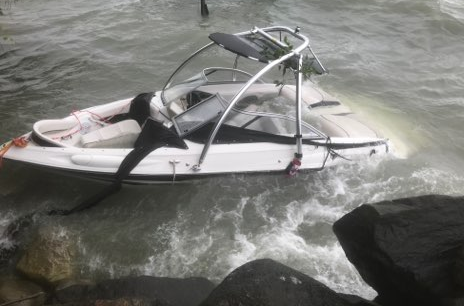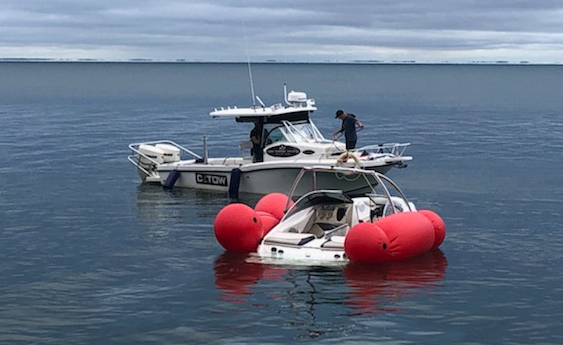 These intense storms are expected to only get wilder and more frequent in North America, according to a new study. Scientists identified an upward trend in extreme precipitation, owing to an increasingly warming planet. And, they noted, the time between flooding events is shrinking. So-called 100-year events are happening roughly once every 20 years on average. With one more degree of warming, we'll be looking at 100-year events happening every five years.
How can you prepare your boat for these wicked storms?
First — get back to land! You do not want to ride out these situations in the water.
If it is possible to remove your boat from the water entirely before an impending storm, it may be safer on land, especially if your boat is small, open, and/or low to the water. If trailering your boat to safety, remember to keep it away from any trees that could fall, pull the drain plug, and put your electronics indoors.
Whether your boat is in the water or on the hard, wind is a issue. When wind speed increases, wind pressure increases even more. In other words, the faster the wind is, the more damage it causes at an even more rapid rate. If at all possible, block your vessel from the wind. Put the bow toward the greatest wind exposure and remove as much canvas, deck gear, rigging, etc. as possible.
If the boat is staying in the water consider your dock line arrangement carefully. Longer, larger lines that are protected against chafing are more likely to hold. Cleats and other attachment points need to be strong. Fenders, tires, or similar setups are key to protecting the boat from rubbing against unfriendly surfaces.
Automatic bilge pumps are incredibly useful but they rely on batteries. Ensure everything is charged up and consider using back-up batteries. Now is the time to shut down any other devices that could drain the battery so energy is focused on the pump.
If you're struggling to clean up your vessel after a storm, get in touch with C-Tow. We're happy to help in any way that we can.