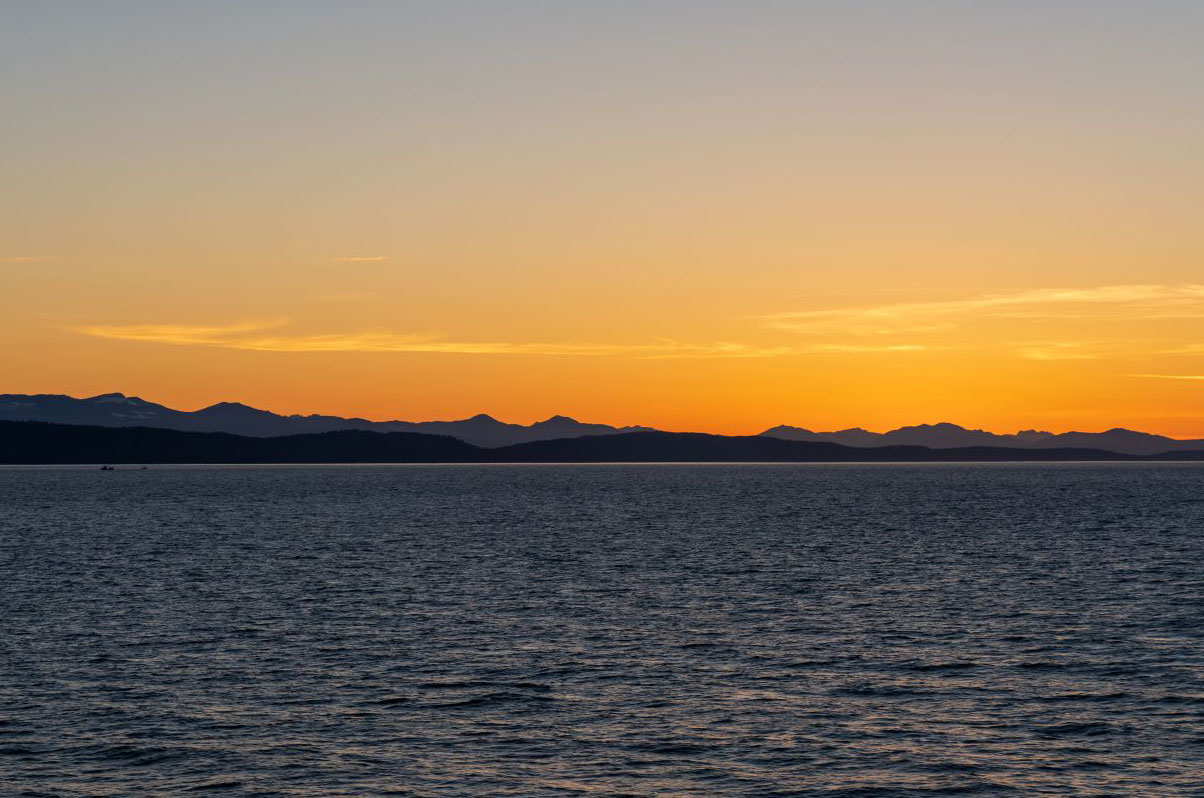 Being a Captain for C-Tow, Canada's largest marine assistance provider that has been offering expert boat towing services for 30-plus years, means being ready at a moment's notice to help recreational and commercial boaters in distress 24/7.
I have been assisting boaters for C-Tow on the BC Coast since 2022, providing assistance in the Southern Gulf Islands from Tsehum Harbour in Sidney, BC. I am now based in Campbell River and on call for C-Tow in the surrounding region and The Discovery Islands.
Most seasoned boaters have the mandatory safety gear onboard, conduct complete systems checks, understand tide tables, and acknowledge changing currents. Unfortunately, other boaters are not as diligent. This led to an unforgettable call that I responded to last August in the Southern Gulf Islands.
The Marine Assistance Request Broadcast (MARB) relayed a dispatch at approximately 8:30 p.m. Four adults were on board a 24-foot Hourstoncraft that had engine failure. They were reportedly just off Tumbo Island, between Tsawwassen and Pender Island, which is a large, open body of water on the Strait of Georgia and isn't protected like the inside channels.
After being dispatched, I began my 28-knot response time in my 2344 Mako powered by a 250 hp Yamaha outboard. It was an approximate 30 nautical-mile (NM) run from Tsehum Harbour.
When conditions become darker, it's harder to locate boaters. With night falling quickly, I encountered lumpy conditions and SE winds blowing 16 to 18 knots and 25- to 30-knot winds were forecast later that night.
There are tidal conditions to manage as well. What often happens is when strong winds cross the tide in different directions (i.e. the wind against sea), it causes deeper troughs in between the waves. While the waves may not be that high, they are steep to navigate.
Boaters who call C-Tow for assistance often know their precise location, others not so much. When I arrived at their reported location at Tumbo Island, the boat and its crew were nowhere to be found.
I immediately called the owner's cell phone explaining, "I'm here. Where exactly are you?" The owner said they were 1.5 NM offshore from the Global Terminal in Delta, BC, situated on the other side of the Strait off mainland BC, which was 16 NM from Tumbo Island!
At this point, it was completely dark. After arriving closer to their actual location, I called the owner again asking him to turn on all of his onboard lights. Yet, I still couldn't see them.
I was told they didn't have a lot of emergency gear onboard, including flares. So, I had him open the Google Maps app, take a screenshot of his location (that's indicated by a blue dot) and text it to me.
Once I saw the image, I turned on all of my onboard lights, which can illuminate a large 360-degree area. Knowing their precise location and with my visibility, we made contact. To my surprise, the owner and crew were in great spirits and seemed to be having a good time.
By now, it was past midnight with worsening conditions and I immediately rigged the tow lines. Given the rough weather, I tied off 200 feet of ¾-inch Green Marine Poly Floating Line off the boat's bow and began towing them through Boundary Bay to Crescent Beach Marina near White Rock.
In addition to the horrific weather with a boat in tow, the bay became shallower to the point where I navigated through a pass marked by buoys, which had a depth of only inches on either side. It was very dodgy but I managed to get both boats safely through.
The next challenge took place at about 2 a.m. when we arrived at a swing bridge just before the marina. Unfortunately, It had a clearance of only six or seven feet. My antennas alone surpass 15 feet. Given the time of night, the swing bridge operator wasn't there so I dismounted my antennas before slowly passing under the bridge.
Arriving at the marina, I rigged the owner's boat to the Mako's hip and despite all of the challenges throughout the night, I successfully landed it at the main dock. After securing the boat and the crew was safe on land, it was 2:30 a.m. The weather had also since intensified, forcing me to spend the night in my berth before returning to Tsehum Harbour the following day.
The best advice I can give recreational boaters cruising anywhere in the BC Coast is to understand your vessel, know the tides and currents, and always do a thorough systems check. Most importantly, schedule time on your boat by the weather and water conditions. You'll be glad you did.