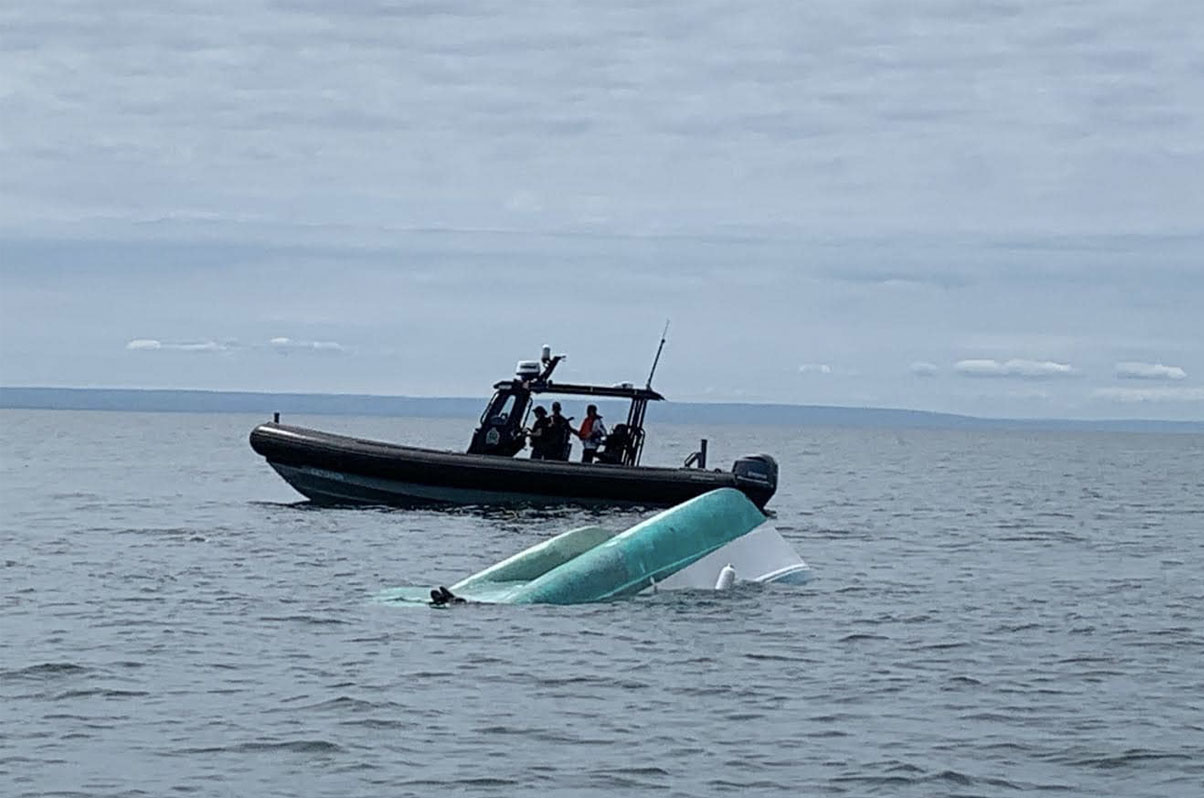 Being a C-Tow captain in a district from Port Maitland, ON, on Lake Erie to the Niagara River just makes sense for me. I own a marine service shop in Crystal Beach near Fort Erie in Southeastern Ontario and with quick access to the water, several years of experience in the marine industry and twice as many as a recreational boater – I can confidently serve those in distress on the water throughout this region.
I've been dispatched to various calls over the three years I have been with C-Tow, but the most memorable was one of my first. Every call I receive from C-Tow is different and unpredictable. So, when the Niagara Regional Police and C-Tow contacted me early one morning in May, it wasn't about a boater who had engine problems. It was much worse.
A 24-foot Glacier Bay catamaran had capsized during an inaugural run by a father with his son a few nautical miles just offshore. I could actually see them from my shop and the Bertie Boating Club where my boat is moored for the season. Fortunately, the conditions were calm with clear skies when my crew and I immediately headed out in my 22-foot Pursuit centre console powered by 200 hp Mercury outboards.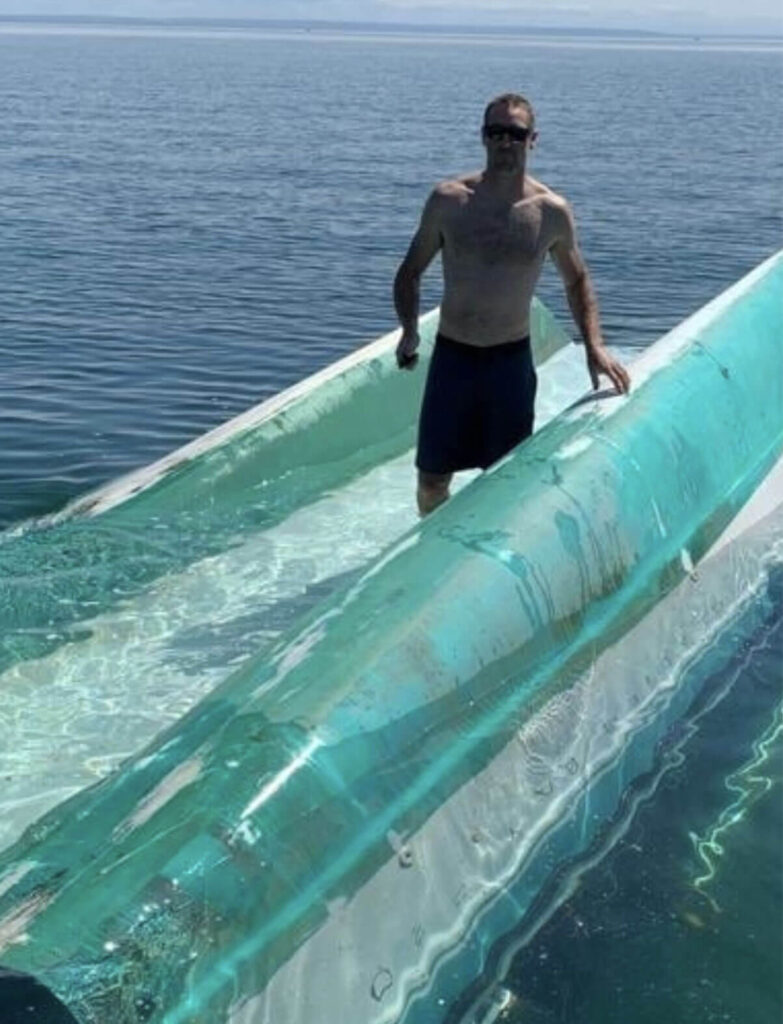 Arriving at the boat, we were in about 60 feet of water and the regional police marine unit was on the scene with the owner after taking his son back to shore. As the boat was still partially buoyant on one side, we secured a tow line to its bow and slowly and safely towed it closer to shore in shallow water, just off a sand beach. This not only made it easier to flip but it would ensure the catamaran wouldn't completely sink in deep water once it was turned over.
When we were in the shallower water, we prepared to flip it upright. My crew and I ensured the line was still secure at the bow and then attached the same length of line to the port mid-ship cleat using a boat hook (since it was very much underwater). We then ran the line over the hull to the starboard side and attached it to the stern of my Pursuit.
Moving to a safe distance, I applied the throttle to create tension on the line over the hull. Keeping the power of my Merc slow and steady, the line became tight enough to successfully flip the catamaran to its upright position. After looking at all the damage, I pumped out as much water as I could and collected all of the floating debris for the owner.
As the catamaran was still buoyant enough, I didn't require airbags to tow it to the closest marina. Instead, I crossed two tow lines from my Pursuit to the boat and towed it from the hip (side by side) safely and efficiently to the marina's boat ramp a few nautical miles away.
Meeting up with the owner, we decided to bring his boat back to my shop where he collected all his gear. While we were draining it, we both learned that a broken thru-hull scupper drain hose caused one of the catamarans to flood. With so much weight on one side of his boat, it forced it to flip. Aside from the broken thru-hull fitting, there wasn't any other hull damage and the opposite side was full of air, which allowed it to remain somewhat buoyant.
This was a new challenge for me at the time. By careful assessment and understanding advanced towing principles, the boat was successfully rescued without any further damage.
All of the captains of C-Tow stress the importance of seasonal and routine care, as well as going through a pre-launch checklist. Being a C-Tow member and knowing there is always an experienced captain to call for marine assistance is just an added safety measure if you run into trouble on the water. C-Tow and its team of captains simply ensure that your vessel and crew will make it back to port without any further incidents.