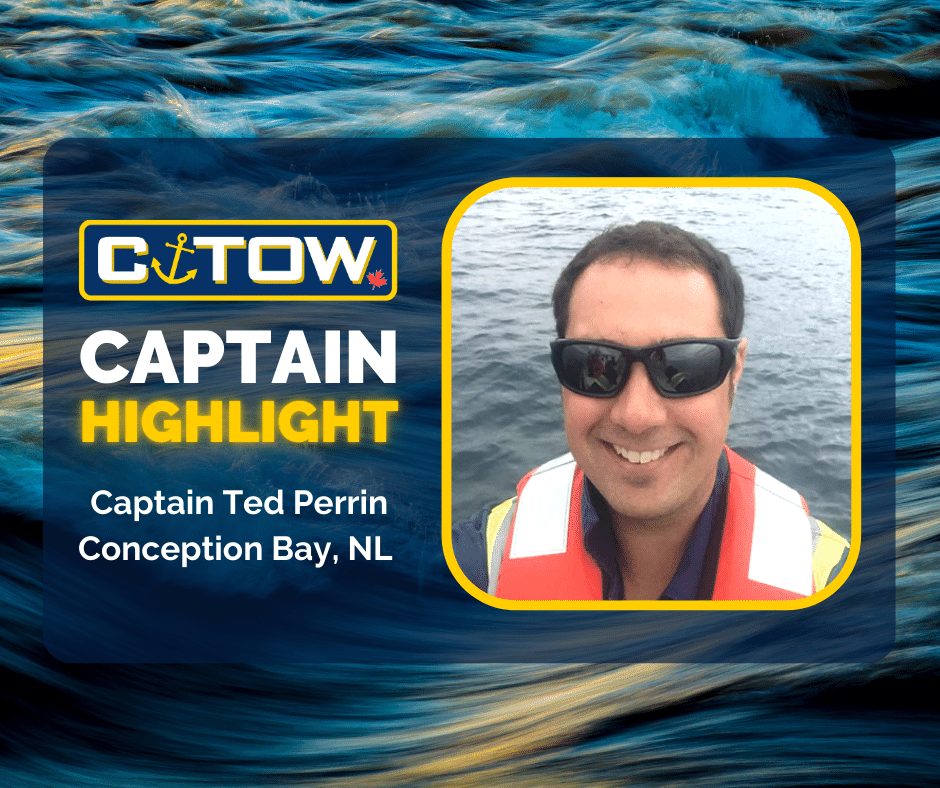 Ted Perrin
Conception Bay, Newfoundland
Ted Perrin is proud to be a Conception Bay, Newfoundland native. He's lived there all his life and spends a lot of time in the summer on the local beaches exploring coves, caves and islands.
At the Edge of the Atlantic
I service Conception Bay South, including Cape St. Francis north to Western Bay Head. Around here we get high winds and big seas, and weather conditions change so fast that they're often not forecast. It's a demanding environment; boats need to be built for it and boaters need to be prepared.
An Area Rich with History
One of the most interesting places is Brigus, a historic sea faring community in Conception Bay. It's a unique place with European influence in its architecture and bridges; quaint and pretty.
Born to Boats
I was almost born in a boat. As soon as I could sit upright, I was with dad on his boat. After high school, I went to marine college, earning my Watchkeeping Mate Certificate. I operate a 26ft Canadian Custom RIB Zodiac, a retired Department of Fisheries + Ocean enforcement vessel. Plus a 17ft Polaris RIB, a retired Coast Guard boat. Also, a 26ft Fast Rescue Craft (FRC).
My C-Tow Story
I was doing some training in Halifax on sea survival, went to the Halifax boat show and met the C-Tow owner. I knew C-Tow wasn't active in our region, we got talking, and it was a great fit. I am the first C-Tow Captain in Newfoundland.
The Best Thing Is
My profile in boating has been raised in my small boating community; we're real tight here. Everyone says, "Oh you're the C-Tow guy." It's allowed me to meet even more people and make new friends in the local boating community.
A Memorable Rescue
I was at the marina when a small boat blew through at full throttle. I remember the look on his face; I knew something was wrong and jumped in my boat to find him. He had just backed out of the marina, the throttle got stuck and he now he was in open water. Eventually he killed the engine. I found him drifting, without a radio or cell phone. I happened to be in the right place at the right time.
Safety
Many people think they're ready, so they hop on the boat and go, but you have to respect the ocean. In Newfoundland everyone wants to help each other so they are suspicious of your motives and think you're just trying to make money. But C-Tow is such a reasonable insurance cost and necessary here.