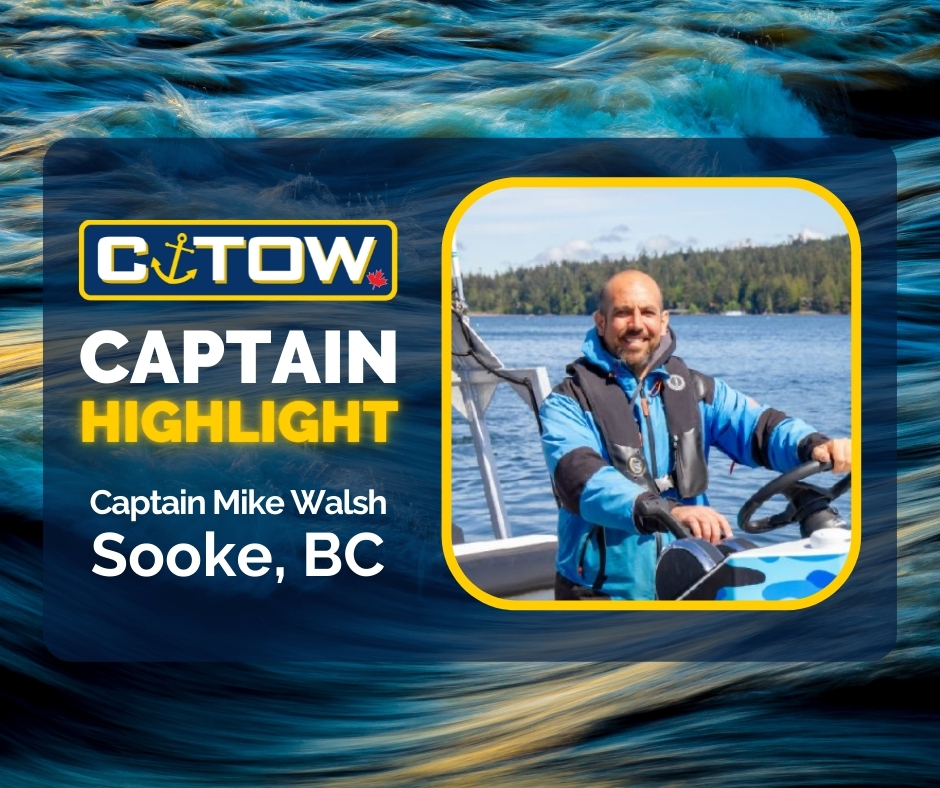 Mike Walsh
Sooke, BC
Born and raised around the Great Lakes region, I have always been drawn to the water. Through my childhood and teen years, we would spend the day down at the water's edge with a fishing rod in hand, and if we were really lucky, we would be invited out on someone's boat.
At the age of 18 I purchased my own personal watercraft, and began my career on the open water. My summers were spent on the waters of Lake Erie, Lake Huron, Lake St. Clair and the Detroit River. I have since owned various boats, from sail power all the way to 450hp, but my true passion lies with paddling. Whether it be a canoe, kayak or paddle board, there is something special about the experience of exploring the waterways under nothing more than paddle power.
In my mid 20's I became more interested in what was going on beneath the water, and so began my love for Scuba diving. Travelling through the Caribbean, and Central America I volunteered my time on dive boats in exchange for a place to stay, and some free diving experiences. I continued my love for diving in the Great Lakes region exploring the pristine shipwrecks throughout Lake Huron and Georgian Bay. I completed my Rescue Diver certification with the Professional Association of Diving Instructors, as well as various additional practical training certifications.
In 2014 when my partner Sarah, and I arrived on Vancouver Island, our first purchase was a sailboat. Saanich Inlet and the Gulf Islands is where you could find me almost every day from 2014-2016. While sailing around the Islands, we would encounter seals, sea lions, humpback whales and orcas, which lead me to my next endeavour, whale watching and eco-tourism.
In 2017 I purchased my first RHIB; a modified 26′ Bombard Explorer with a 300hp engine. With this vessel we were able to move around the rough seas with ease in search of ocean wildlife, big and small. Our business has thrived since our humble beginnings in 2018, and we now have a fleet of three vessels: our 26′ Bombard RHIB The Baleen Queen of Sooke, our 23′ fibreglass catamaran Poseidon's Chariot, and the newest addition to our fleet, 31′ aluminum RHIB vessel Mighty Amphitrite. This Lifetimer built vessel is a workhorse capable of handling pretty much anything the Strait of Juan de Fuca throws at us.
My professional experience on the water includes marine based construction of bridges and overpasses from barges and small watercraft, hydro dam rehabilitation work on a commercial dive crew, marina construction and construction of floating structures, offshore commercial fishing, contracted by film production company White Pine Productions, recently using The Baleen Queen to film the television series "Wild Pacific Rescue" which is currently airing on Cottage Life, and of course the operation of Adventures By HIP Inc.